Want beautiful, ageless skin? Plant-based amino acids and peptides are collagen precursors, which are raw nutrients that your body converts efficiently into collagen. Our beauty-enhancing formula also contains strengthening and supporting nutrients such as vitamin C, trace minerals, leafy greens, silica, and biotin. Hydrating compounds such as hyaluronic acid and tremella mushroom extract attract and retain skin moisture.
Sunwarrior's collagen-building peptides can slow down the signs of aging when combined with a healthy lifestyle and exercise. Pollutants in water, air, food, stress, and overexposure to the sun deplete our collagen storehouse, making replenishment vital. Sunwarrior has found the vegan solution to boost your inherent collagen production and enhance your natural beauty.
Most collagen supplements come from the bones, skin, and connective tissue of animals including cattle, fish, horses, pigs, or rabbits. Why ingest animal-derived collagen when your body is designed to generate its own?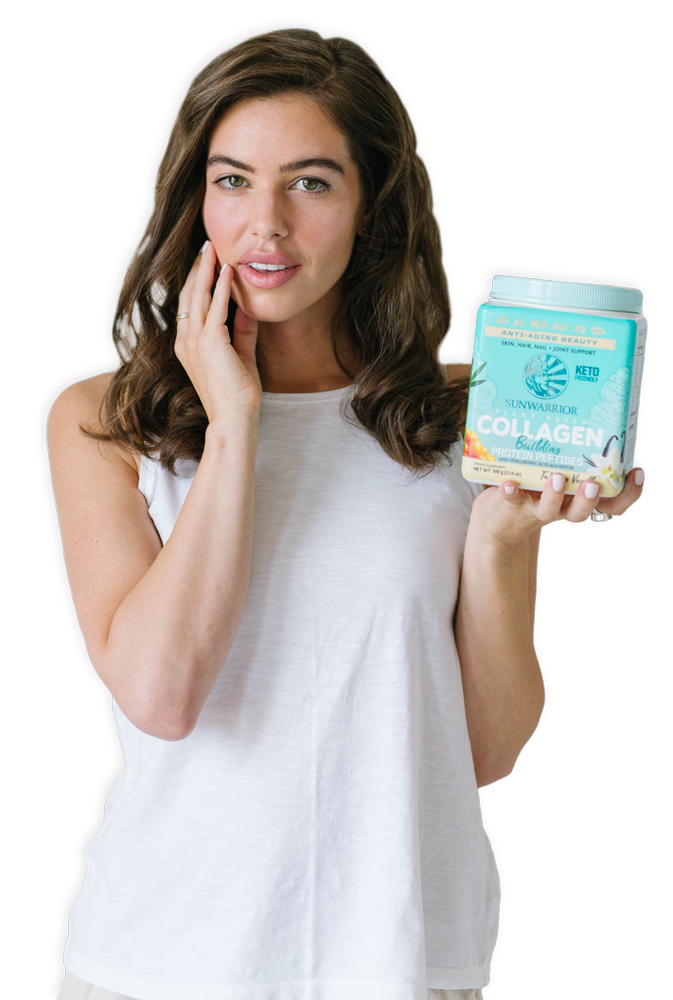 Organic Brown Rice Peptides
Sourced from sprouted and fermented brown rice, this complete amino acid protein has been broken into small peptide chains (di & tri-peptides) through hydrolysis. Rice peptides are used for strengthening cell hydration due to their concentration of glutamine and alanine. These nutrients assist the skin to provide moisture retention and environmental protection.

Organic Pea Protein (fermented)
Complete amino acid complex, including collagen and elastin-building aminos: glycine, proline, arginine, alanine, valine, and lysine.

Organic Leafy Green Blend
Organic kale and spinach are beautiful greens that contain vitamins and antioxidants, which fight against free radicals that destroy collagen and elastin.

These superfood berries are extremely high in vitamin C (10x more than oranges) and also provide vitamins, folate, carotenoids, essential fatty acids, and antioxidants. These nutrients are essential in building collagen and elastin.

Organic Tremella Mushroom
A polysaccharide which holds 500x its weight in water and naturally promotes water retention in cells.
Sourced from bamboo, silica is a key co-nutrient for collagen and elastin production. It also boosts calcium absorption to strengthen bones, hair, skin, and nails.

Containing iron and rich with amino acids, spirulina is one of the most nutrient-dense foods on the planet.

Sourced from organic amla. Vitamin C is a necessary cofactor in collagen and elastin synthesis.

Sourced from sesbania and part of the vitamin B family, biotin promotes strong hair, skin, and nails.

HA is sourced from gluten-free, fermented grain. Hyaluronic acid is naturally occurring in our body but decreases as we age. HA attracts and retains moisture in our skin and aids in the lubrication of joints.

Trace minerals are essential for collagen and elastin formation and slow the degeneration of collagen in our body.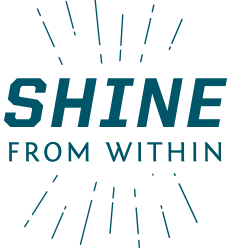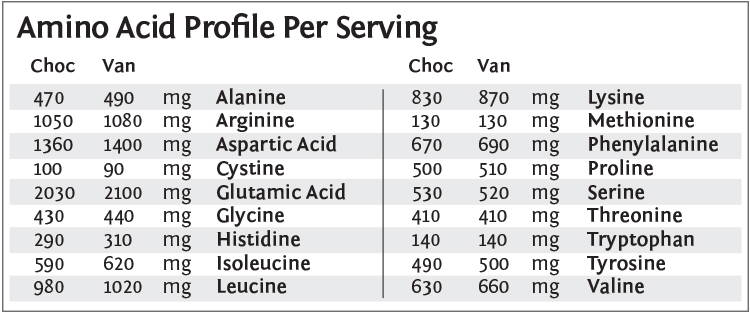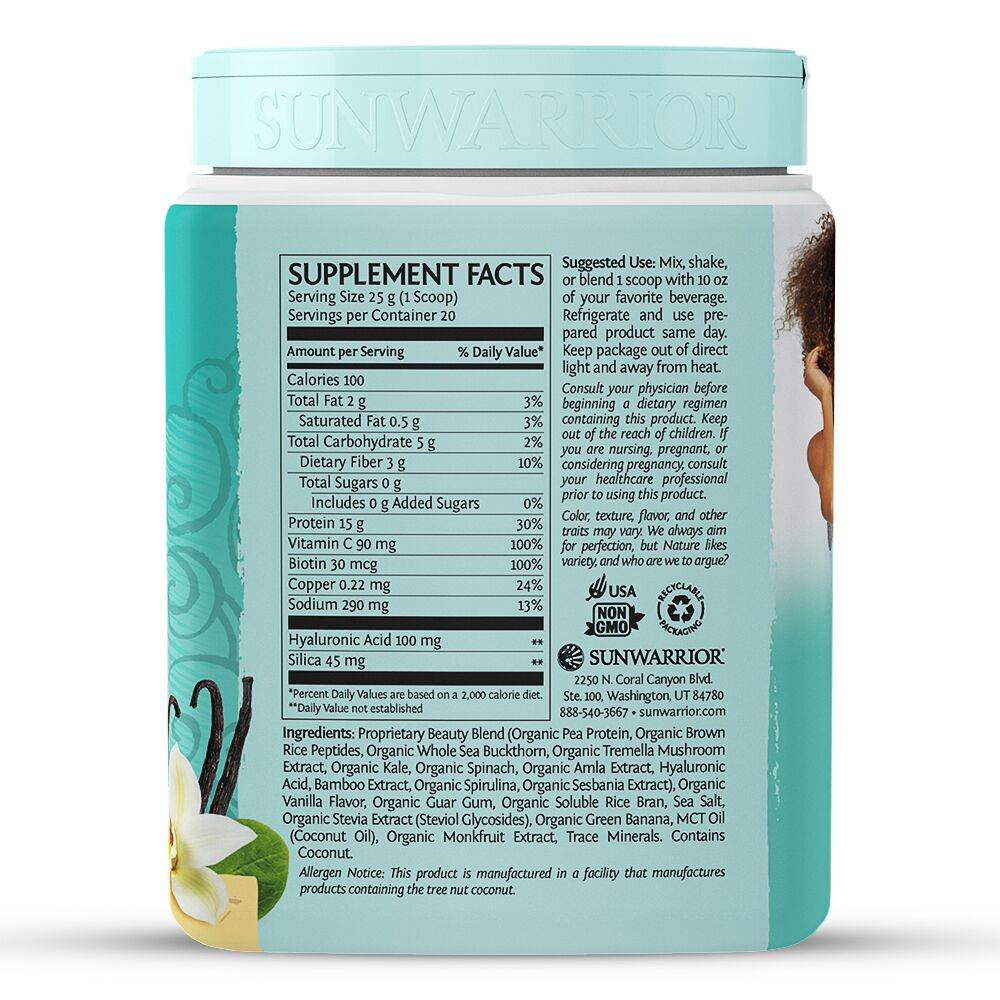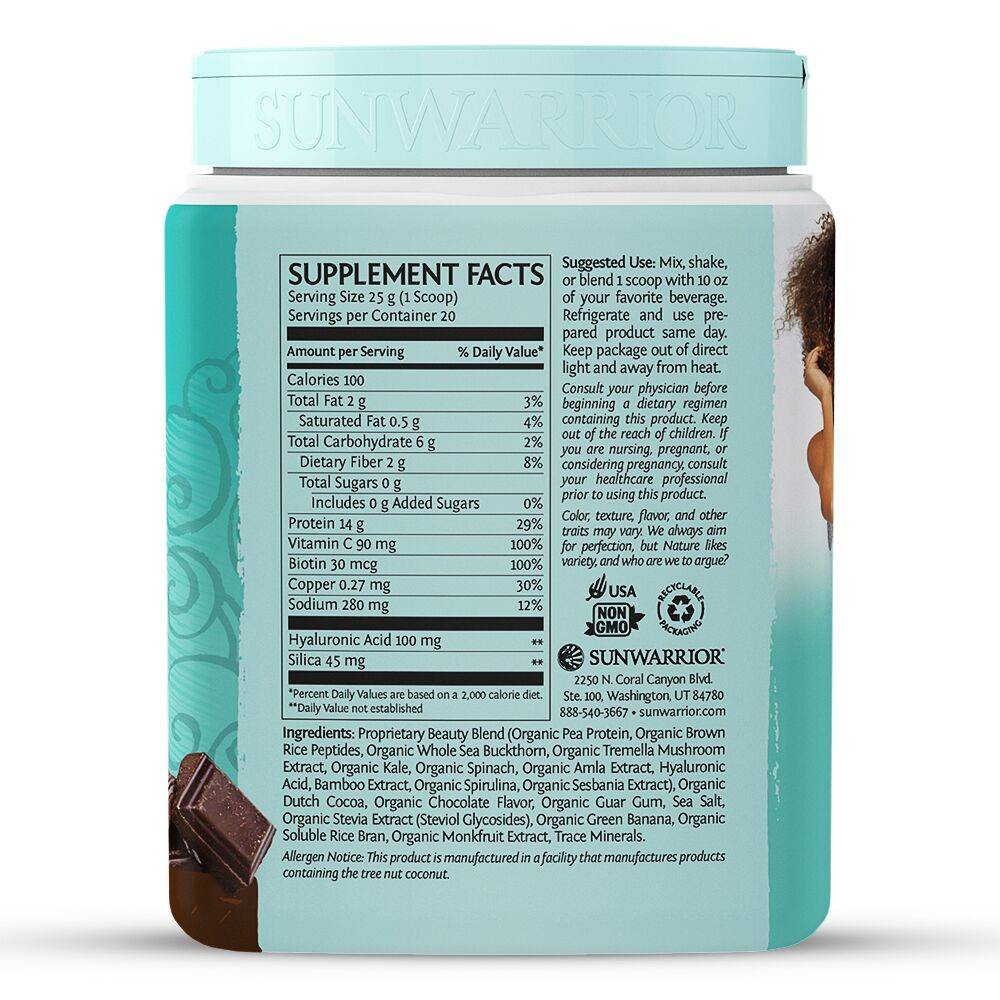 Customer Reviews
Write a Review
Ask a Question
01/07/2020
Purvi Z.
United States
So far so good
I've been taking the supplement for about a week. So far it's working well for my back aches.
Hello Purvi, We are so glad you are seeing success with your Collagen Builder. We hope you continue to explore our line! Thanks for your review.
01/03/2020
Arleen W.
United States
Sun Warrior Wins Again
Love the flavor (Tahitian Vanilla) and the texture, but most of the the facts that it is: Vegan, Gluten Free. Soy Free, Non-GMO. and Sugar Free! What's not to Love?
Hey Arleen, We agree! Thanks for sharing. We appreciate your business and your review!
01/03/2020
Tamela P.
United States
Great taste!
I ❤ the creamy flavor of the Tahini Vanilla. I've seen a few reviews, where others didn't approval of the taste. But I would have to disagree. Just a few days shy of a month, I've notice my hair is thicker and my joints aren't as achy.
Hi Tamela, We are glad to hear you are enjoying your Collagen builder! We love reviews like this! Thank you for sharing.
01/03/2020
Kathy W.
United States
Love this collagen!!
Very good flavor.
01/03/2020
denise f.
United States
Love it!
Tastes great and is filling when used as a snack. Or delicious when bulked up with fruit and nut butter for a meal. Already repurchased.