Get Lean Bundle - Save

20%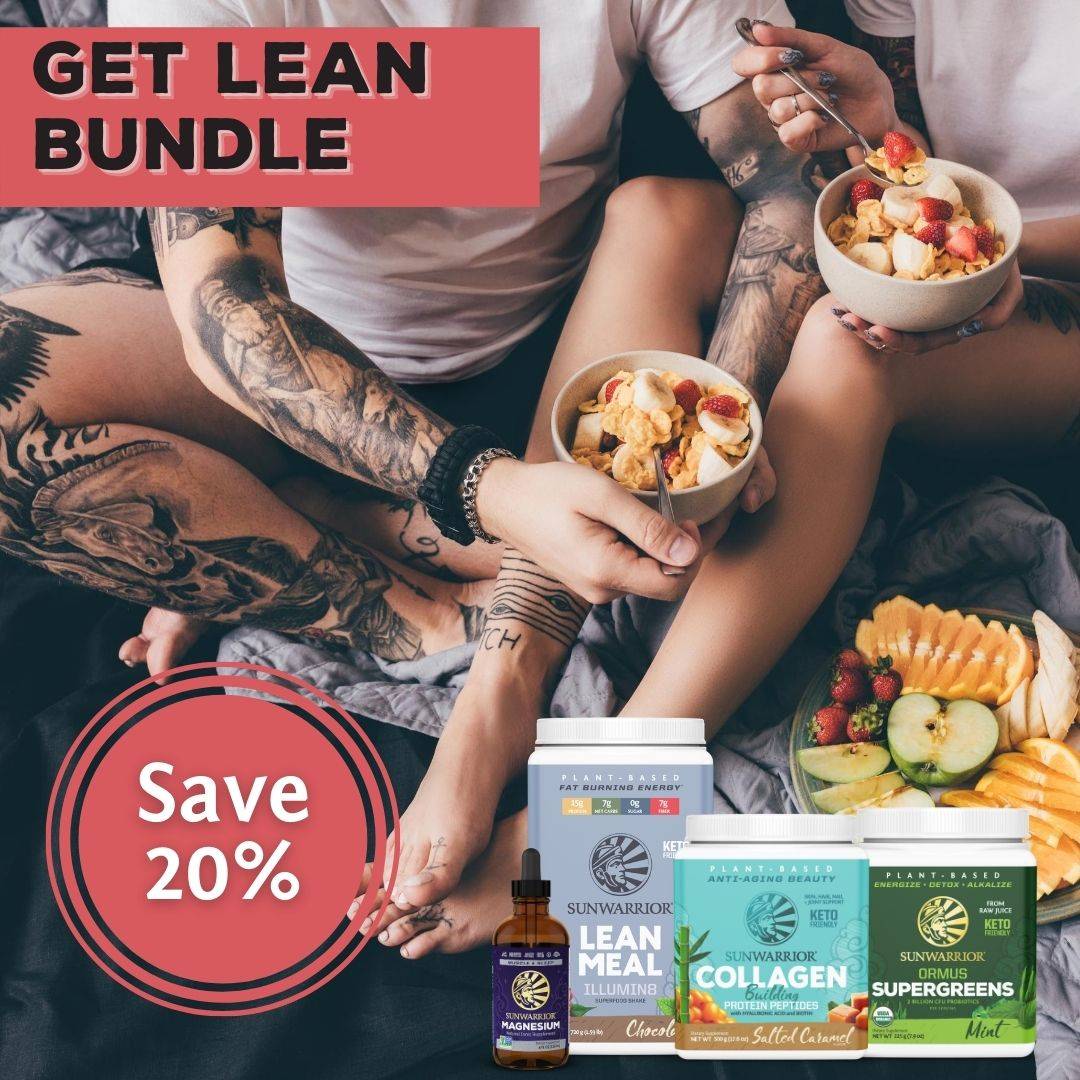 Whether you're wanting to drop those final five to ten pounds or you're at the start of a total body transformation and want to lose a lot more, this bundle will provide the necessary macro-nutrients, minerals and alkalinity to help you see fast results. Plus, since you're giving your body the nutrients it needs, you won't feel hungry.
COLLAGEN BUILDING PROTEIN PEPTIDES - Strengthen your Extracellular Matrix (your body's scaffolding) and the lining in your gut + Boost your production of collagen, that gives tissue its elasticity, helping strengthen hair and nails and smooth skin. Losing weight can sometimes make for saggy skin. Boosting your collagen naturally can help keep skin tight, joints lubricated and protein to help build lean muscle.
ORMUS SUPER GREENS - Grown in a fertile valley rich with volcanic soil, this blend of organic alfalfa, barley, wheat grass, moringa and oat grass is made with a patented cold-drying system that preserves crucial phytonutrients. Our greens are also extremely high in superoxide dismutase, an anti-aging enzyme that promotes longevity. Greens not only give you loads of nutrition, but also help give your body energy to get through the day. Studies have shown greens can also help reduce belly fat and heal the gut.
LEAN MEAL (Illumin8) -

Clean, organic, plant-based protein with a full amino acid profile, organic superfoods, functional mushrooms, fiber, whole food vitamins, minerals, enzymes, SBO probiotics. and the equivalent of 1 vegetable serving and 1 fruit serving provide everything you need for healthy weight loss and weight management. Lean Meal also includes lychee fruit extract and organic green coffee bean.

MAGNESIUM - Magnesium is the essential mineral that helps with over 300 functions in the body. Some of which include energy production, stress relief, the regulation of blood sugar, and even the regulation of cortisol levels. Magnesium also promotes healthy deeper sleep.
All of the above benefits from Magnesium, plus many more, assist in getting to and maintaining a healthy BMI (body mass index).