How Does Plant Protein Actually Reduce The Risk Of Colon Cancer, Cardiovascular Disease And Many More Chronic Illnesses?
According to the Mayo Clinic, it takes 48 to 72 + hours to move a steak through the human digestive system. Chicken takes about the same time, while plant protein LESS THAN 12 HOURS!
Do you wonder, "what impact does this extra
time and energy have on my body?"
That is 2 to 3 times More ENERGY and TIME to
break down and use the critical macro-nutrient, protein.
Can your body run more efficiently and for more years with
cleaner fuel and less wear and tear?
104-year old, cardiothoracic surgeon (retired at 95), Dr. Ellsworth Wareham, talking about the benefits of a plant-based (vegan) diet, said that coronary artery disease DOES NOT need to exist and is even reverseable if you consume a low-fat vegan diet and exercise.
Dr. Ellsworth noted when doing surgery that the patients with worst cardiovascular systems, consumed flesh foods regularly.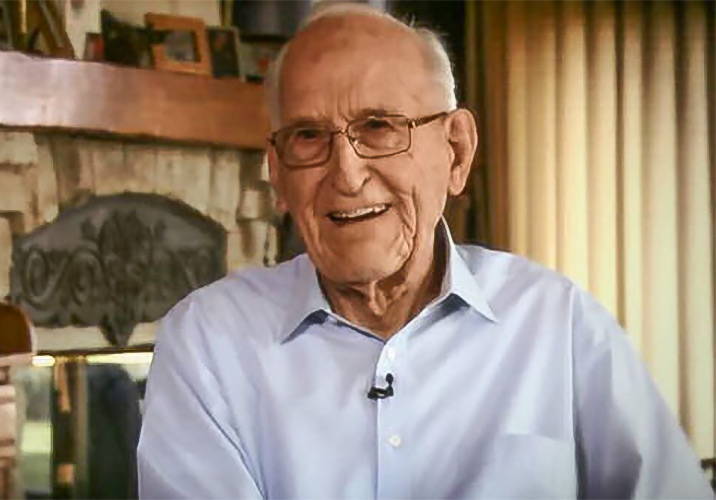 The average American not only consumes a high amount of cholesterol and saturated fat by getting a high percentage of protein from flesh, but they consume almost twice the recommended daily amount.
One out of three Americans will die from heart disease, BUT this is preventable.
When Cardiologist, Kim A. Williams, MD, had his LDL cholesterol tested and he discovered it was at 170 (no bueno), he decided to eat a plant-based diet. After only six weeks of eating a vegan diet, his LDL dropped to 90.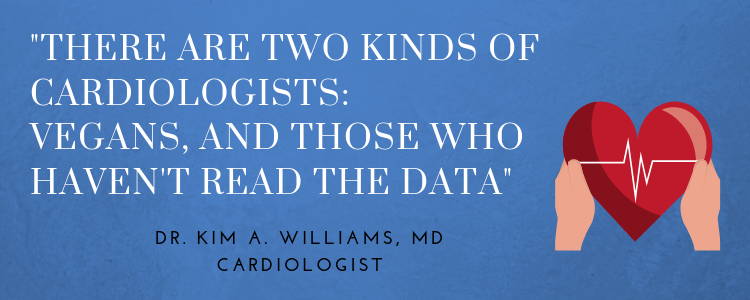 So, how do you keep your fitness goals to either gain muscle or be lean?
Continue reading to learn more about SUNWARRIOR'S
soy free, non-GMO, organic plant-based proteins.
Another way in which a flesh diet places a heavy burden on the body is directly related to digestion and elimination. When meat sits in the colon for 48 to 72 hours, the result is putrefaction. Not only does this increase the risk of colon and rectal cancers, but it also creates high levels of toxicity as ammonia and other chemicals are released. These chemicals increase the energy required to keep the colon healthy.
Putrefaction isn't only impacting your colon, but because it affects your microbiome, it also affects brain function and overall energy levels. Toxicity in the body can provide symptoms (warning signals) like bad breathe, low energy or brain-fog, but the toxins can lead to chronic diseases.
Another area of concern, especially for those with a weakened immune system are zoonotic diseases, which are germs and viruses from animals to humans.
- If you want to reduce the risk of cardiovascular disease …
- If you want to add more healthy years to your life …
- If you want to maintain or improve your physique …
- If you want to nourish your body with the most energy-efficient fuel …
- And, if you want to stay away from genetically modified food sources, pesticides, added sugar and soy…
Whether you're seeking:
a more nutritious plant-based protein to compliment your diet

a balanced amino acid profile for optimal health

or you need the extra support from your protein supplement to get the most from your workout
SUNWARRIOR offers several delicious plant-based proteins to choose from
Warrior Blend
With a complete, balanced amino acid profile, full of BCAAs, natural antioxidants and electrolytes, Warrior Blend is a perfect fit for those who want lean muscle gains.
24-28g Protein

0g Added Sugar

1-5g Carbs

90-100 Calories

1g Fiber

MCTs
Available Flavors:
Vanilla, Chocolate, Natural, Mocha & Berry
Warrior Blend fuses and multiplies the power of several rich protein sources into one smooth, great-tasting formula that's overwhelmingly superior to the individual components alone. Medium chain triglycerides from coconut then join this dynamic fusion to create a unique, raw, plant-based protein with a complete amino acid profile exceptionally rich in Arginine, Lysine, Leucine, and branched chain amino acids.
Classic Plus
This nutrient-dense protein powerhouse is gentle on digestion while packing plenty of BCAAs and essential amino acids, making Classic Plus a great fit for the whole family!
18-20g Protein

0g Added Sugar

2-4g Carbs

100 Calories

2-3g Fiber
Available Flavors:
Vanilla, Chocolate, & Natural
Organic Certified Classic Plus builds on our original rice protein by adding in the amino acid balancing effects of peas, chia seeds, quinoa, and amaranth. This superfood combination still relies heavily on the gentle nature of whole-grain brown rice, but with a hefty dose of the strength that has made Warrior Blend so popular.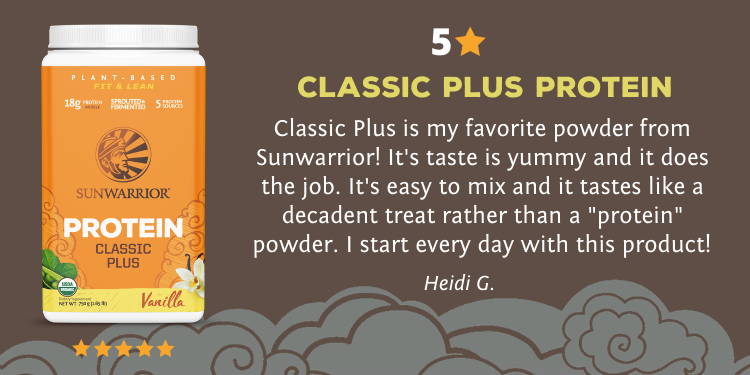 Vegan Collagen Building Protein Peptides
Organic Plant-Based Protein & Protein Peptides
Keto Friendly
Includes Hyaluronic Acid & Biotin
100% Vegan Collagen Building Ingredients
High in Vitamin C
No Synthetic Vitamins
Soy-Free, Gluten-Free, No Added Sugars
High in Amino Acids Glycine, Proline, & Hydroxyproline
Available Flavors:
Vanilla, Chocolate, Salted Caramel & Natural
Collagen is the most abundant protein in the Human Body. Pollutants in water, air, and food deplete our collagen storehouse, making replenishment vital. Most collagen supplements come from the bones, skin, and connective tissue of animals, including cattle, fish, horses, pigs, or rabbits.
Why ingest animal derived collagen when your body is designed to generate its own? Sunwarrior offers the plant-based solution, tailored to boost your body's inherent collagen production. An inside-out approach!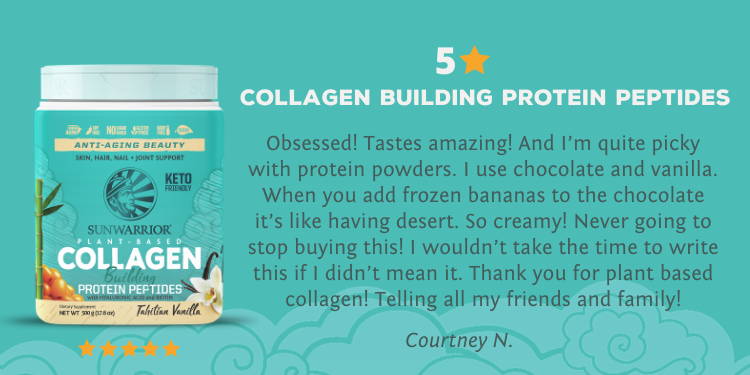 Vegan Clean Keto Protein Peptides
100% Plant-Based Clean Keto Protein Peptides
Burn Fat As Fuel
72% Fat

22% Protein

0g Sugar

5 - 6% Net Carbs

100 Calories

7g Fiber
Available Flavors:
Tropical Vanilla & Chocolate
Clean fat from Coconut MCT Oil combined with fava bean protein, fermented pea protein, and protein peptides from fermented brown rice provides fast energy and helps curb cravings. We've included essential vitamins (no synthetics), and minerals our bodies require.
Staying in Ketosis is now Clean & Easy!
Just add water
Lean Meal Illumin8
Lean Meal was formulated specifically using high vibration nutrients and superfoods to assist with your weight management goals.
Get energy-boosting, clean fuel from plant-based superfoods for a delicious smoothie at home or an essential shake on-the-go!*
Protein, organic superfoods, and the equivalent of 1 vegetable serving and 1 fruit serving provide everything you need for healthy weight loss and weight management as well as provide the energy boost you need to push through your day.
Available Flavors: Snickerdoodle, Chocolate, Salted Caramel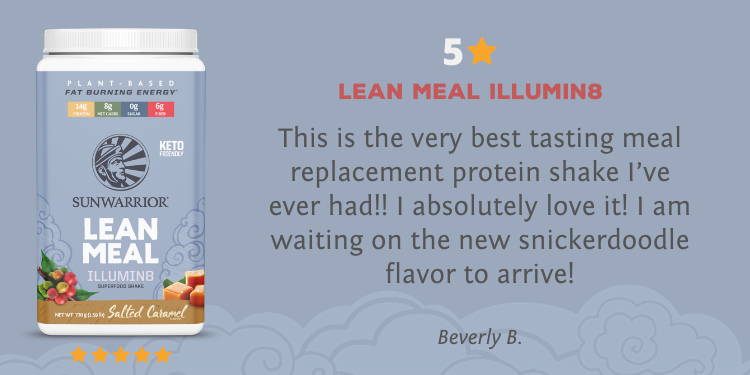 Clean Greens & Protein
Clean Greens & Protein is a clean and keto-friendly synergy of pea protein and a unique vegetable blend that gives the protein your body needs to build lean muscle as well as provides a serving of vegetables to help your body function at an optimal level. The finest ingredients are combined to make it easy to fuel your body throughout your busy day.
Available Flavors: Tropical Vanilla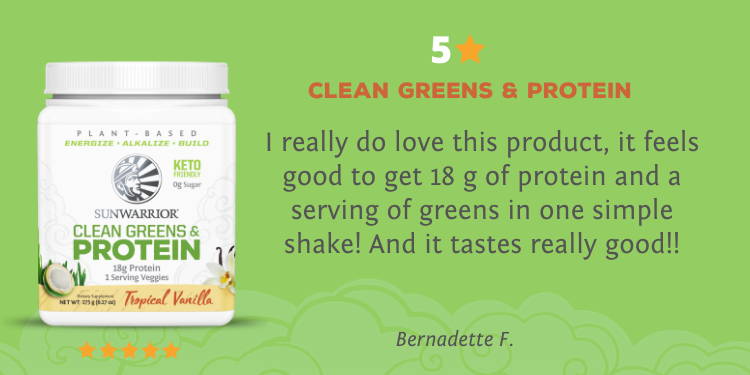 Classic Protein
Fermented brown rice provides a complete and balanced protein, which is essential for muscle and tissue repair. It is naturally high in fiber, hypoallergenic, and gentle on the digestive system. Brown rice has a natural fat-burning effect, which can raise the metabolism and burn calories. Sunwarrior uses the whole grain which creates a silky-smooth taste and texture.
Available Flavors: Vanilla, Chocolate, Natural
Select A Protein Below & Receive 15% Off
Your Entire Order
Use Code: Protein15
(Free shipping on Orders Over $50)
*Continental U.S. Only
FAQ
Are all Sunwarrior Proteins Vegan?
Yes! Sunwarrior is a plant-based proteins and superfood supplement company. Everything we create is vegan.
Are Sunwarrior Proteins Soy-free?
Yes! We decided not to add anything to our proteins that might increase phyto-estrogens. All of our proteins are soy-free
Are Sunwarrior Proteins Sugar-free?
Yes! There are no added sugars to spike insulin levels. Our proteins are sweetened with stevia which helps stabalize blood-sugar levels.
Our amazing team of Sunwarriors create the healthiest Plant-Based Proteins & Superfood Supplements. Our mission is to Nourish & Transform The Planet.