Clean Protein, Collagen & Beauty Bundle
Clean Protein, Collagen & Beauty Bundle - Save

15%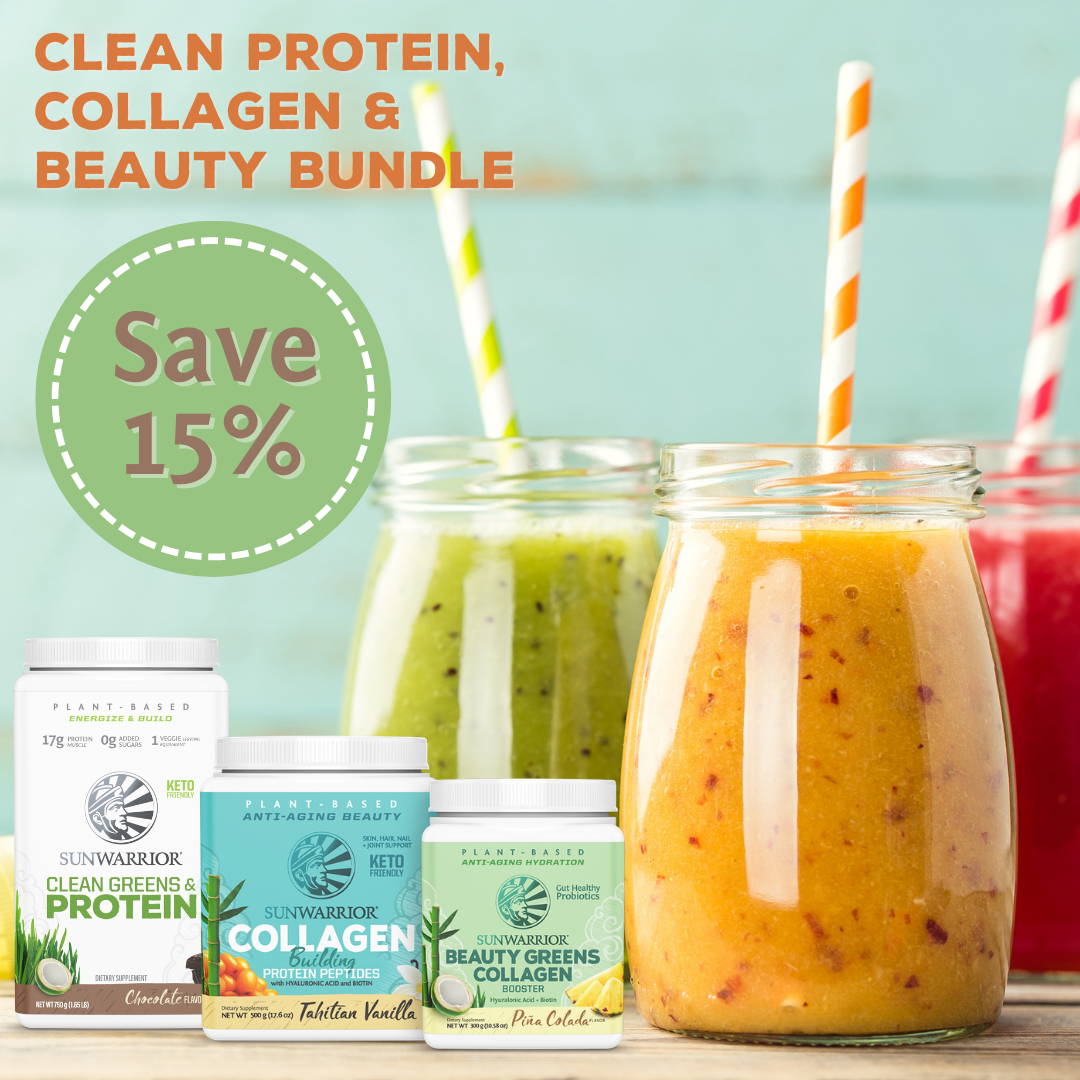 This comprehensive bundle will help you boost energy, build lean muscle, optimize your nutrition and help build your collagen naturally from the inside, out! No Hooves, No Hides, No Horns! Only clean, plant based ingredients to keep your body feeling and looking amazing!
COLLAGEN BUILDING PROTEIN PEPTIDES - Boost your production of collagen, a naturally occurring substance that gives tissue its elasticity, while strengthening your gut lining in the process.
BEAUTY GREENS COLLAGEN-They say beauty is only skin deep, but Sunwarrior has taken beauty deeper, to every cell. Free radicals damage cells and trigger aging, but Sunwarrior's Beauty Greens Collagen Booster provides supple skin, healthy hair, strong nails, and cellular longevity.
CLEAN GREENS & PROTEIN - Clean Greens & Protein is a clean and keto-friendly synergy of pea protein and a unique vegetable blend that gives the protein your body needs to build lean muscle as well as provides a serving of vegetables to help your body function at an optimal level. The finest ingredients are combined to make it easy to fuel your body throughout your busy day.