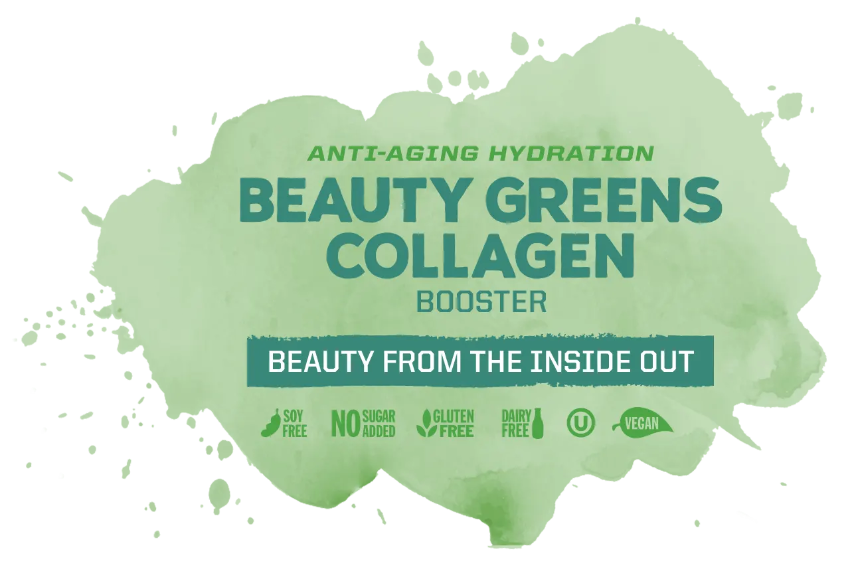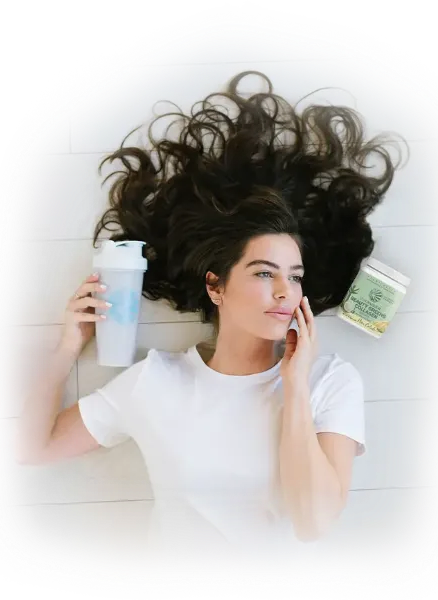 Oxidative stress happens when free radicals and antioxidants get out of balance. That imbalance leads to cell damage, which accelerates the aging process. Sunwarrior has found the vegan solution to boost your inherent collagen production, reduce oxidative stress, and enhance your natural beauty.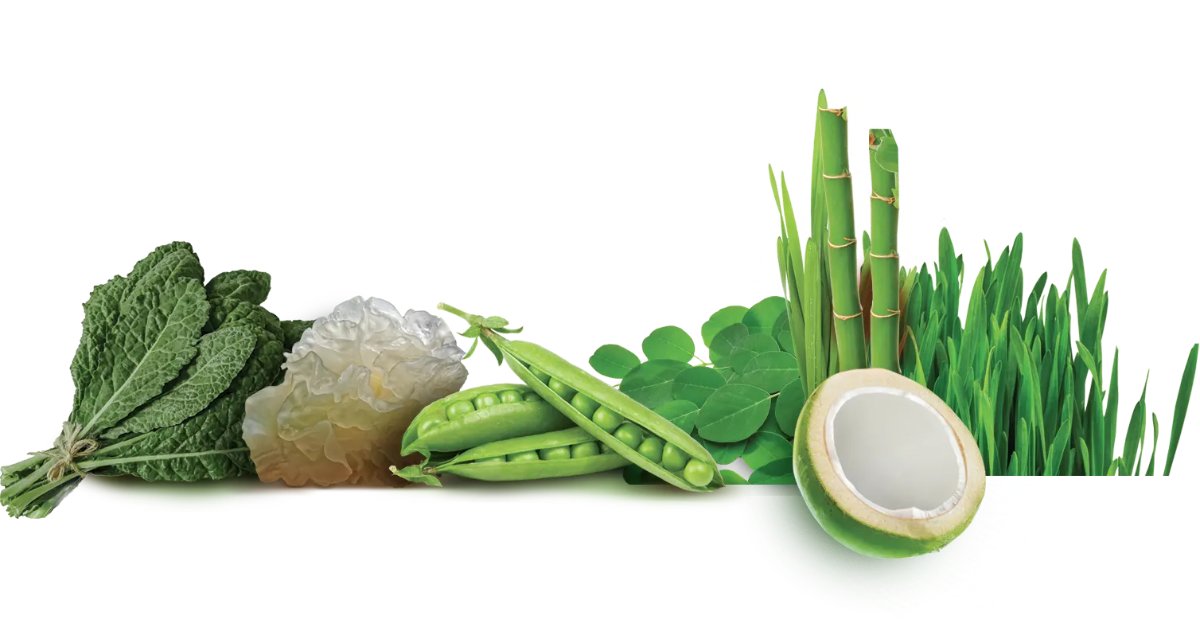 Coconut water naturally hydrates your active lifestyle with key electrolytes: potassium, magnesium, calcium, and phosphorus while providing important antioxidants.
Vitamin C from Organic Amla & Sea Buckthorn
Vitamin C is a mandatory cofactor in building collagen and elastin. Sea buckthorn and amla are extremely high in vitamin C (10 times more than oranges) and also provide vitamins, folate, carotenoids, essential fatty acids, and antioxidants.
Organic Tremella Mushroom
Tremella mushroom holds 500 times its weight in water and naturally promotes hydration in cells while rejuvenating and maintaining skin elasticity and promoting cell regeneration.
Spirulina is one of the most nutrient-dense foods on the planet, rich in iron, copper and B vitamins and rich with amino acids, making it a powerful protein source.
Hyaluronic Acid enhances the body's ability to produce and use collagen for smooth and supple skin. HA is sourced from gluten-free, fermented grain and is naturally occurring in our body but decreases as we age. HA attracts and retains moisture in our skin and aids in the lubrication of joints.
These free-radical fighting and healing compounds that benefit your heart and brain, support healthy inflammatory and immune response, detoxify cells, balance blood glucose, and promote healing of skin tissue.
Organic kale and spinach are beautiful greens that contain vitamins and antioxidants, supporting your body's natural collagen production while fighting against free radicals that destroy collagen and elastin.
Sourced from bamboo, silica is a key co-nutrient for collagen and elastin production. It also boosts calcium absorption to strengthen bones, teeth, hair, skin, and nails.
Sourced from Holy Basil Extract and Sunflower Seed Oil, Biotin increases growth in cells, promoting the strength of hair, skin and nails.
Minerals are essential for collagen and elastin formation and slow the degeneration of collagen in our body. Beauty Greens Collagen Booster delivers essential minerals such as copper which regulates collagen I, II, IV, and elastin.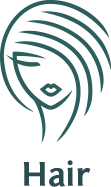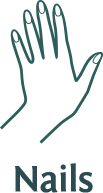 Customer Reviews
Write a Review
Ask a Question
05/08/2020
Mackenzie B.
United States
Love it!!
Tastes great in smoothies and is super nutrient packed
Hi Mackenzie, Thanks for letting us know your Sunwarrior is working for you! We appreciate you and hope you continue to shop our line!
RH
05/06/2020
Rachel H.
United States
Greens + Collagen + Yummy = Winning
I absolutely love the taste of this product. Also, being able to learn so much information on the (recyclable) container is such a bonus!
Hey Rachel, We are glad you are enjoying your Sunwarrior experience. We hope you will continue to explore our line and all our new products and flavors! We appreciate your review!
05/06/2020
MIke F.
United States
Love it!
Love the product, love the flavor! I use it everyday! Thank you!
Hi Mike, Thank you for letting us know you are loving your Sunwarrior! We appreciate your review. We hope you continue to explore our products!