Why Does Your Body Need Omegas?
Fatty acids are essential for every cellular function. Although our bodies can make most types of required fats, it cannot make the essential Omega-3 fatty acids in sufficient quantitites.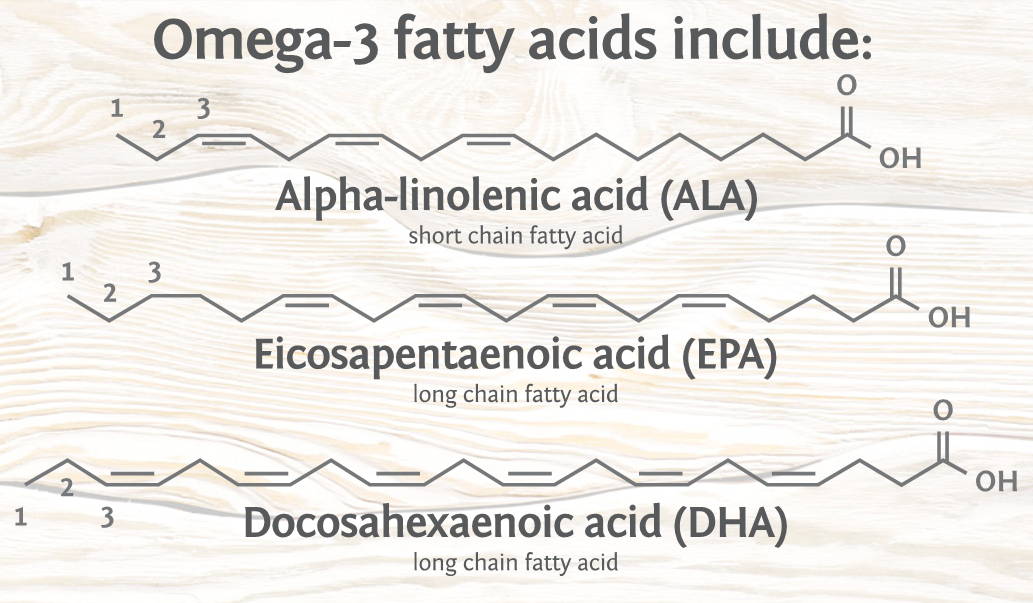 Why Our Omega-3 Is better
It's plant-based, so it's sustainable

Algae is where fish get their ALA, DHA, EPA & other Omegas

Contains Polar Lipids which are easily absorbed

Free of industrial contaminants

No chance of Mercury or heavy metals

No fishy burps or aftertaste

Fish and ocean-friendly

Algae convert water and CO

2

into a superfood

Sunwarrior's algae are NOT harvested from the oceans

Our algae are grown in ponds using only aquifer salt water and natural sunlight

The algae are harvested without the use of chemicals
Nourish Your Heart And Mind
Not only does Sunwarrior Vegan Omega-3 DHA + EPA provide a more environmentally friendly alternative to krill and fish oil, but it provides a higher quality and more bioavailable form since it comes directly from the source. Fish don't create omega-3s, they store them in their tissues from consuming algae.
Sunwarrior is proud to make this sustainable source of omegas available as it provides essential fatty acids the body requires and fits our mission of nourishing and transforming the planet.
Sunwarrior Omega-3 Has DHA:
DHA is essential for proper brain development

Improves neural communication

Supports the cardiovascular system

Improves short and long-term memory

Combats Alzheimer's

Improves eye health and visual acuity
Sunwarrior Omega-3 Has EPA:
EPA has anti-inflammatory properties

Helps Boost Mood & Brain Health

Supports Heart Health by reducing bad cholesterol

Reduces joint pain

Strengthens the immune system
Other Omegas Included:
Omega-6
Reduces the risk of heart disease

Lowers LDL - (bad cholesterol)

Increases HDL - (good cholesterol)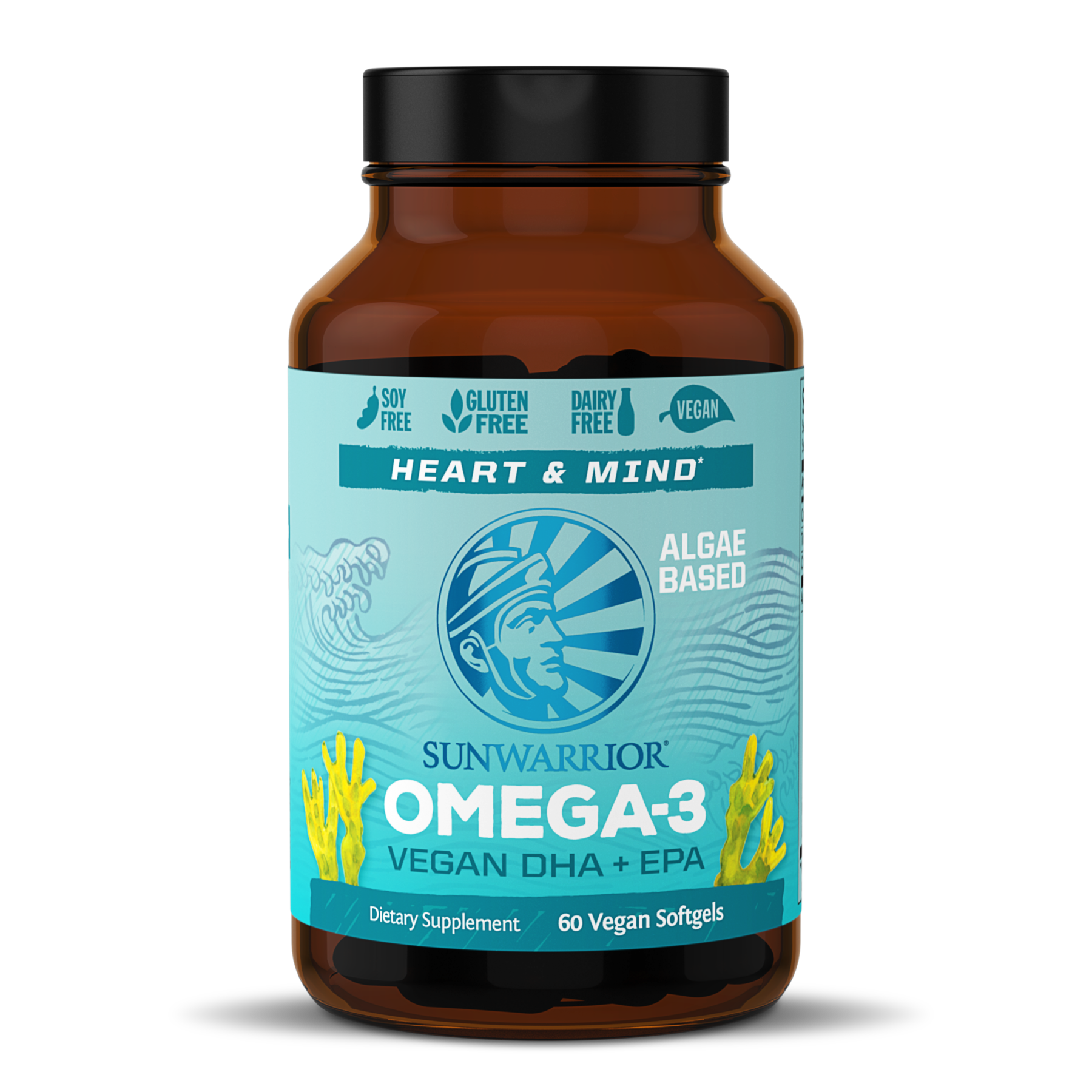 Omega-7
Helps regulate blood sugar levels

Improves enzyme function to burn fat and convert it to energy

Improves skin by reducing free radicals

Moisturizes the body's internal organs
Omega-9
Increases energy

Improves mood

Reduces the risk of heart disease and stroke
Sunwarrior's Omega-3 also contains:
Polar Lipids
Polar lipids offer the highest bioavailability than any other Omega-3

They are both oil and water soluble for the best absorption

Polar lipid rich oil from algae show higher concentrations of EPA in human plasma than krill oil
Chlorophyll
Restores oxygen in the red blood cells

Improves blood and liver detoxification

Increases the metabolism

Helps heal wounds and prevent infections

Rich in antioxidants, minerals, vitamins C, E, K, and beta-carotene
Defy the effects of aging and start getting the benefits of Sunwarrior's plant-based Omega-3s today!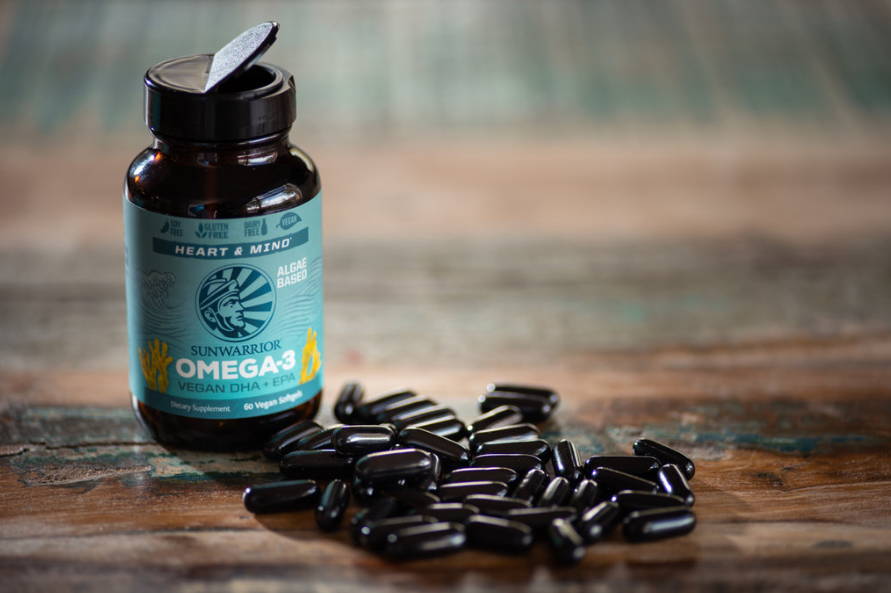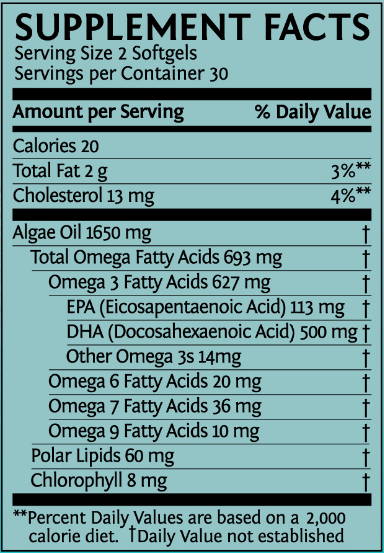 Other Ingredients: Vegan Softgel (Non-GMO cornstarch, Seaweed Extract, Vegetable-based Glycerin, Sorbitol (from Non-GMO Corn), Purified Water, Lemon Oil).
Customer Reviews
03/13/2019
Rhea F.
United States
Finally!
I was skeptical using this because of the sorbitol, but it's the first vegan DHA that hasn't upset my stomach or caused my head to feel foggy. I'm so excited to keep using this product!
Hi Rhea! Thank you for the great review! We are so glad to hear that you are experiencing wonderful benefits from our Omega-3. We hope you have the opportunity to try a few of our other products as well!
02/26/2019
Michelle V.
United States
Sunwarrior does it again!
Let me start off by saying I absolutely love sunwarrior products, I've been using them for close to 10 years now. This omega supplement is everything a fellow vegan or vegetarian would be looking for to implement more omegas into their diet. I am currently pregnant and was on the search for an omega supplement with both DHA and EPA and every vegan supplement I found had at least one sketchy ingredient. When I found out that sunwarrior now offered a vegan omega supplement I was ecstatic to say the least, as I know how clean their products are. I'm so happy I found something to help my baby thrive! I usually take the omega with a meal, I have yet to notice any weird smelling burps or anything. Thank you sunwarrior for yet another amazing product!!
Hi Michelle! Thank you for your feedback and review! We are so happy to hear the Omega's are meeting your needs and exceeding expectations!
01/16/2019
Jessika O.
United States
Good Product b/c its SunWarrior
Seems to be having a positive effect on me, only prob is that if I don't take it before eating it causes me to burp a yucky flavor all day long.
Hello Jessika! Thank you for trying our new Omega-3 product! There's no need to worry, small algae burps can occur when taking this product. A way to combat this is to take the pills with a full glass of water before a meal. Let us know if you have any more questions!
01/06/2019
John K.
United States
Excellent Product
This is an excellent vegan Omega-3
Hi John, Thank you for the review. We're glad that you are liking our Omega-3 supplement! If you have any questions, feel free to contact us. (888) 540-3667
12/11/2018
Arleen W.
United States
Will do it again!
Could feel the difference in my overall health and wellness almost immediately! Could not believe it, but there it was...true. Will be reordering, and definitely recommend it.
Thanks for the post, Arleen. It's nice to hear our new Omega-3 supplement is making a positive impact on your health. That's our goal!