Mint Chocolate Collagen Bundle - Save

15%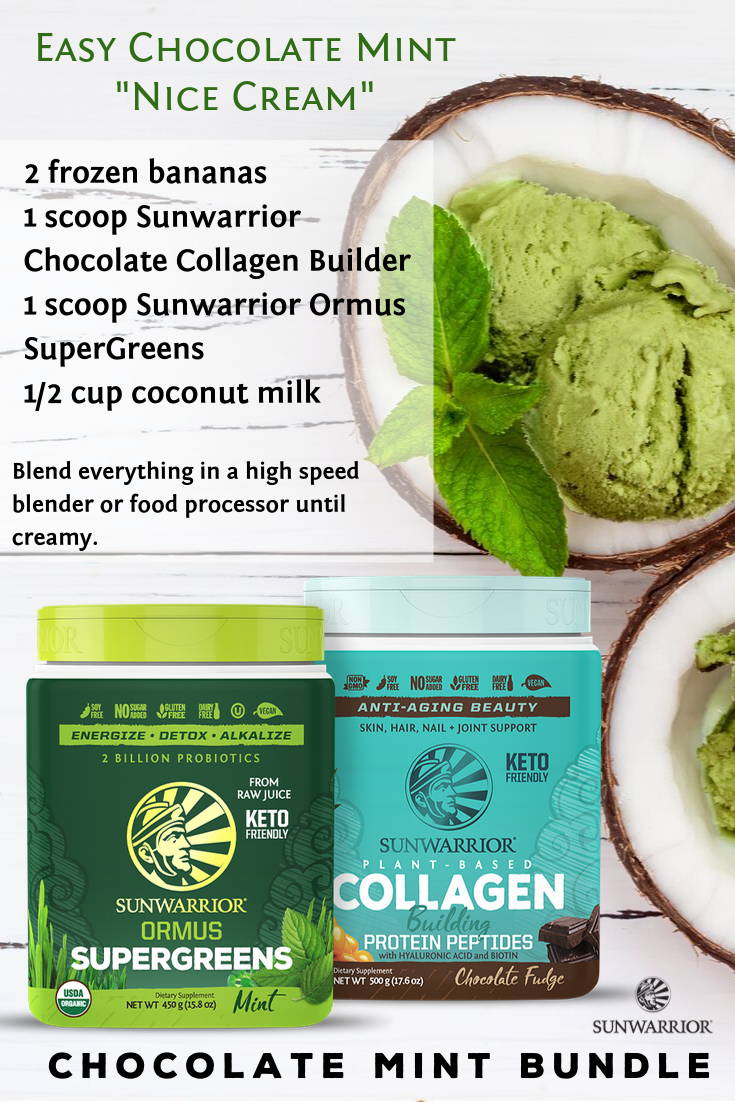 In the Chocolate Mint Bundle, chocolate fudge protein meets a minty mix of organic greens, delivering plant-derived protein and nature's best nutrients with every serving! Step up your post-workout routine to the level of smoothie pro with this dynamic duo. Your body and your taste buds will thank you!
CHOCOLATE FUDGE COLLAGEN BUILDING PROTEIN PEPTIDES - Boost your production of collagen, a naturally occurring substance that lubricates tissue and joints, delays the natural aging process and seals the lining of the small intestine to heal or prevent leaky gut syndrome.
MINT ORMUS SUPER GREENS - Grown in a fertile valley rich with volcanic soil, this blend of organic alfalfa, barley, wheat grass, moringa and oat grass is made with a patented cold-drying system that preserves crucial phytonutrients. The ultimate smoothie add-in, this blend adds the cooling flavor of natural peppermint and the benefit of live, raw and bio-available compounds.