QUALITY PROTEIN AND
GREAT
INGREDIENTS MAKE FOR THE BEST SOL FOODS
You're always in motion. Fuel that active life with 17 to 19 grams of plant-based protein per bar. Made with healthy, organic ingredients that taste like sunshine and joy. If you aren't sure what those taste like, we make it clear with our flavor lineup.
Cinnamon Roll, Salted Caramel, Blueberry Blast, and Coconut Cashew will be your new go-to proteins. Sōl Good! Sōl Delicious!
Bars come in packs of 12. If you would like to try the individual bars, give us a call at 1-888-540-3667. We'll send you a sample pack mixed and matched any way you would like it for under $10!
Your high octane lifestyle demands more, and you deserve something with Sōl.
Suggested Use: Step one, remove wrapper. Step two, eat bar. Please make sure you master step one. The bars taste much better when you do.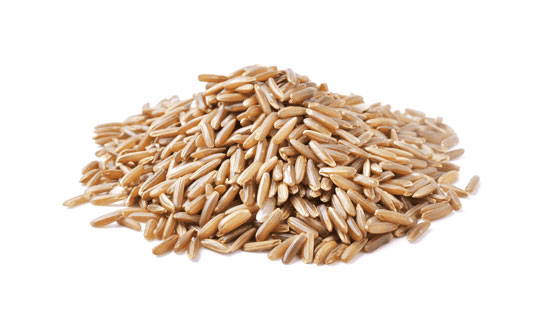 Whole Grain Brown Rice
Brown rice provides plenty of protein and fiber while being gentle on the digestive system and kind to those with allergies. This whole-grain superfood is raw, sprouted, and ready to take your workouts to new levels with all the amino acids a growing muscle needs.
Yellow Peas
A high fiber, low calorie, nutrient-dense vegetarian superfood, peas are also a remarkable source of plant-based proteins and amino acids. Protein from peas satisfies all FAO essential amino acid requirements. The amino acids found in peas include Lysine, Arginine, Glutamine, Leucine, Isoleucine & Valine (Branched Chain Amino Acids – BCAAs).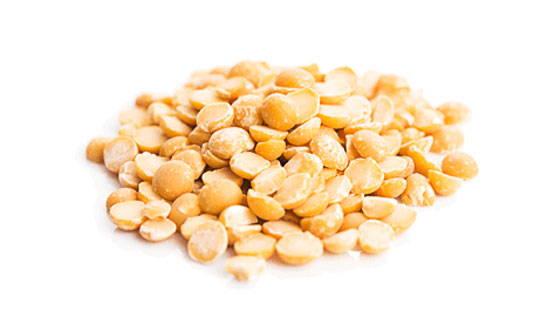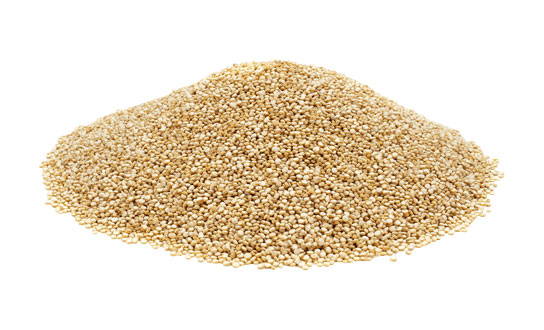 Quinoa
Highly valued by the Incan civilization for good reason, quinoa is rich in protein, fiber, calcium, B vitamins, and many other nutrients. This grain-like seed helps balance out the amino acid profile without worry over gluten.
Sunflower Butter
It has "Sun" in the name, so how could we resist? Sunflower butter is rich in healthy oils, like vitamin E, that make our bars moist and delicious. Many people use it as an alternative to peanut butter. It tends to be richer in minerals than peanut butter too!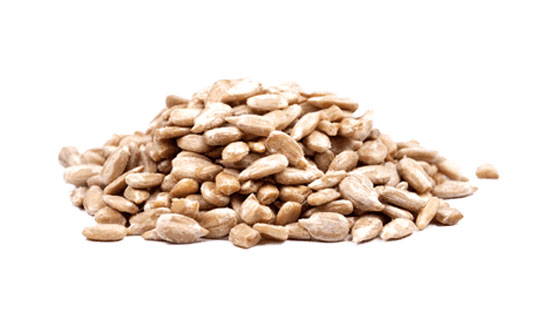 FOUR AMAZING FLAVORS
SERIOUSLY, WE OUTDID OURSELVES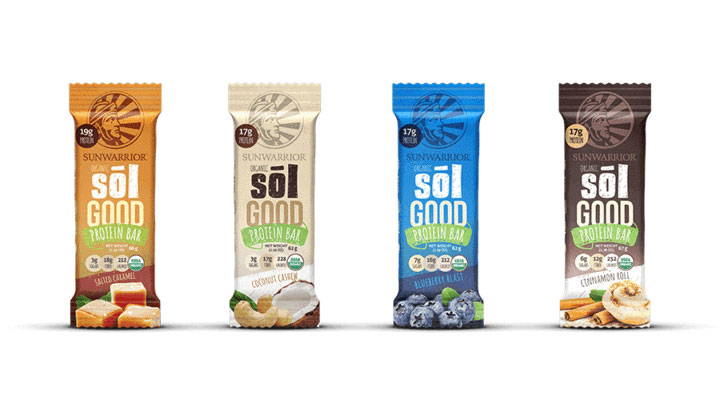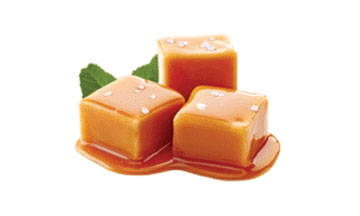 Salted Caramel
All the sweet, salty, gooey flavor you expect with none of the downsides of indulging in your caramel addiction. You're welcome!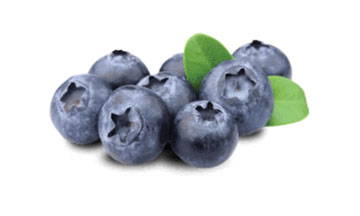 Blueberry Blast
Blueberry and butterscotchy goodness come together to make this bar practically dessert, but feel free to eat one wherever you want.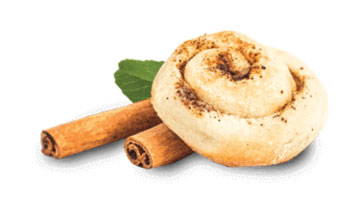 Cinnamon Roll
Candied pecans, cinnamon, and a drizzle of silky icing, this bar has all that and more going on behind that wrapper. Unwrap the deliciousness already!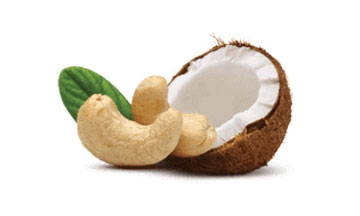 Coconut Cashew
Make the tropics come alive in your mouth! Coconut and cashew pair perfectly for a creamy, nutty snack on the trail or to boost your protein at the gym.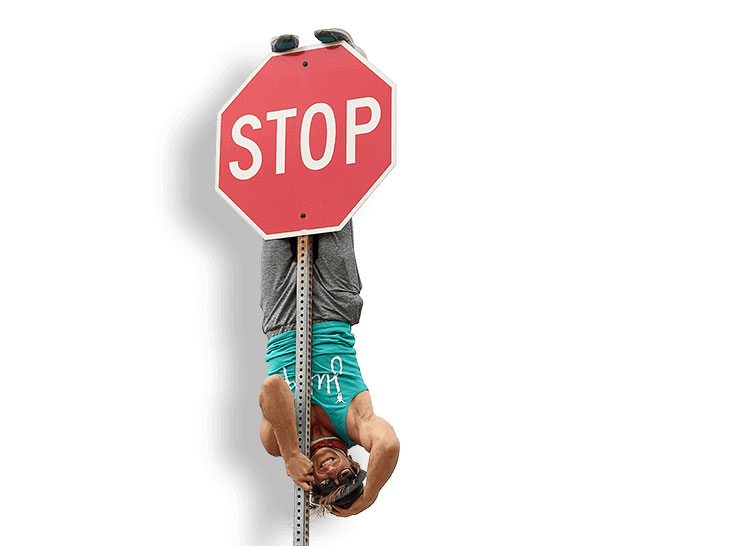 I rarely stand still for long and often find myself upside-down, so protein bars that can handle my campaign against gravity just make sense in my life. It doesn't hurt that they taste as good as a backflip feels, but with icing!
- Modern Tarzan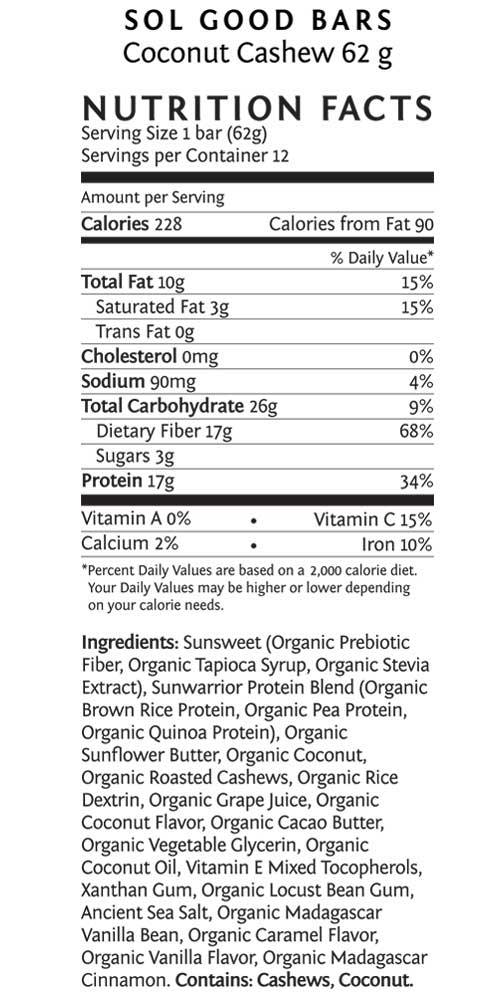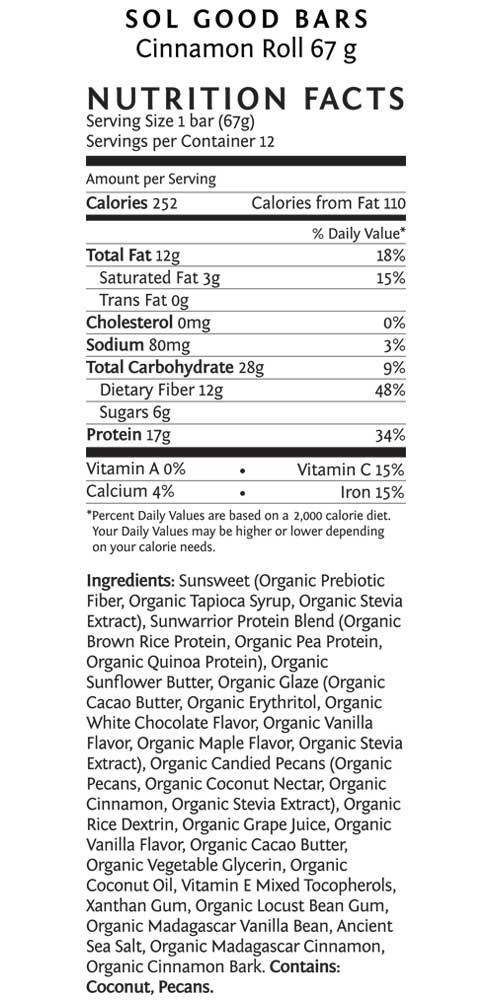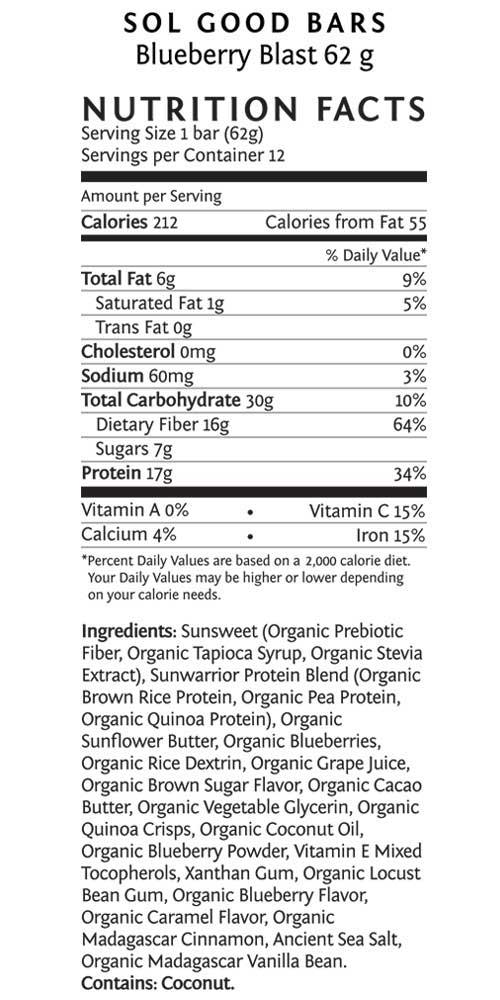 Customer Reviews
02/22/2019
Joseph a.
United States
Great Assortment
Very tasty assortment.
Hi Joseph! Thank you for the feedback and glad to hear you are enjoying all of the flavors!
Would love more flavors
Love these bars. I keep one in my bag for if I'm late for a meal. Would love a lemon flavored bar. My fav is the coconut cashew and I like the blueberry. The cinnamon roll and salted caramel are way too sweet for my taste.
Hi Elizabeth! Thanks for leaving a review on our protein bars. A lemon flavor would be great, thanks for the suggestion! We appreciate your feedback.
02/08/2019
Donald V.
United States
I love these bars
They are filling and taste great. That combined with the nutritional value makes them an almost every day treat for me.
Thank you Donald for your feedback! We are so glad you are enjoying the Sol Good bars!
02/06/2019
Alex W.
United States
Tasty and filling
These are delicious! I mean, they aren't an actual cinnamon roll, but they are definitely satisfying in both taste and hunger. Definitely worth the cost!
Hello Alex! Thanks for reviewing our protein bars! We think they are pretty delicious too. We are glad that satisfy your taste buds.
02/04/2019
Carol C.
United States
A staple in our daily diet!
My husband and I both love the Sōl Protein Bars! I've never found any brand to be better in taste, texture, or nutrition. I have one each morning with my decaf and it's just enough to make me energetic yet feel light. My husband will eat 2-3 a day in between meals. As vegans, these are a must for us to ensure a higher protein intake without meal prep or higher calories.
Hello Carol! Thank you for reviewing the protein bars! We are so happy you and your husband enjoy them. Have a great day!