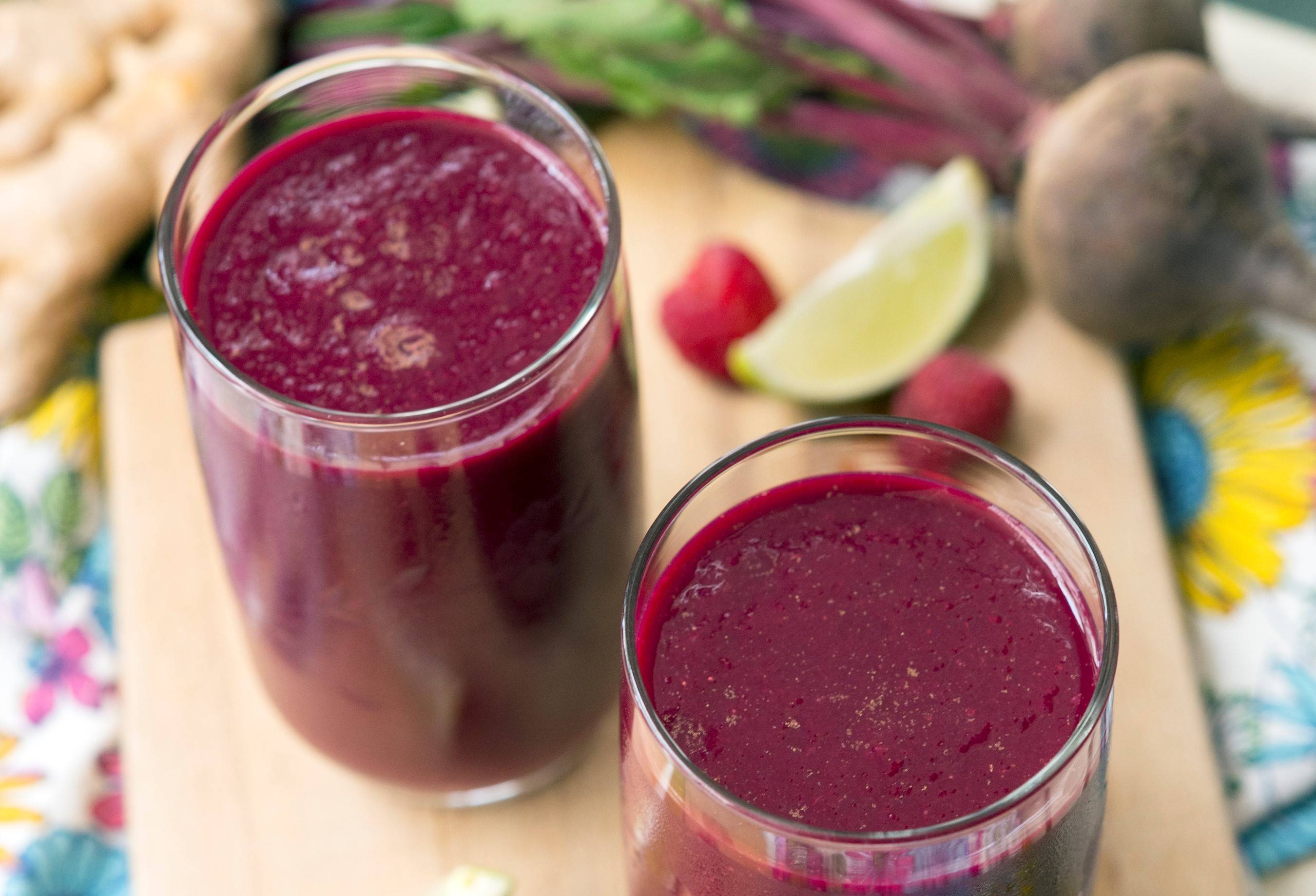 A delicious vegan & anti-inflammatory solution for breakfast. This smoothie is full of anti-oxidants, fiber, vitamins and minerals!
In response to the avalanche of green smoothie recipes that have infiltrated the pages of cookbooks 'round the world, I created this ultra-red smoothie recipe. I think it might literally explode with all of the amazing antioxidants from the acai, raspberries, and beets. Speaking of those bad-ass beets, think of them as red spinach—nutritionally speaking! Just like Popeye's power food, this crimson vegetable is one of your best sources of both folate and betaine. These two nutrients work together to lower your blood levels of homocysteine, an inflammatory compound that can damage your arteries and increase your risk of heart disease. Plus, the natural pigments in beets called betacyanins have been proved to be potent cancer fighters! Serves 2 to 4
Ingredients
1 small beet, peeled and chopped

1 bunch of beet greens (from one beet)

One 3.5-ounce pack frozen acai berry

1 apple, peeled, cored, and chopped

1/3 cup raspberries

½ fresh lime, juiced

1 tablespoon superfood red blend powder or beet juice powder

1 scoop

Sunwarrior Classic Plus Natural

or Vanilla

½ teaspoon ground cinnamon

Pinch ground cardamom

1 cup filtered water

10 ice cubes

1-inch piece of ginger root, peeled and chopped

Pinch sea salt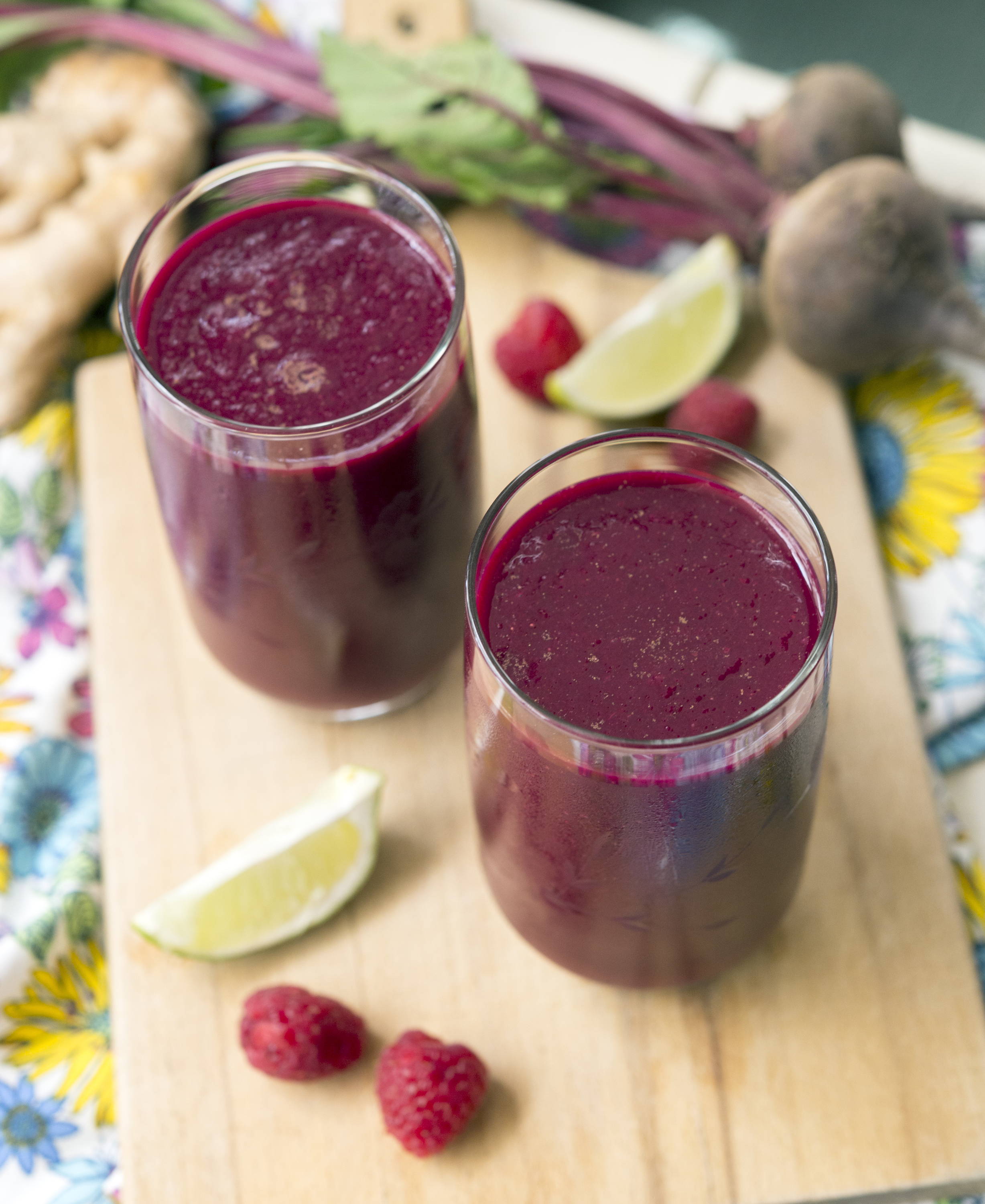 Directions
Blend all ingredients for 30–40 seconds in a high-speed blender until smooth and creamy. Serve immediately.