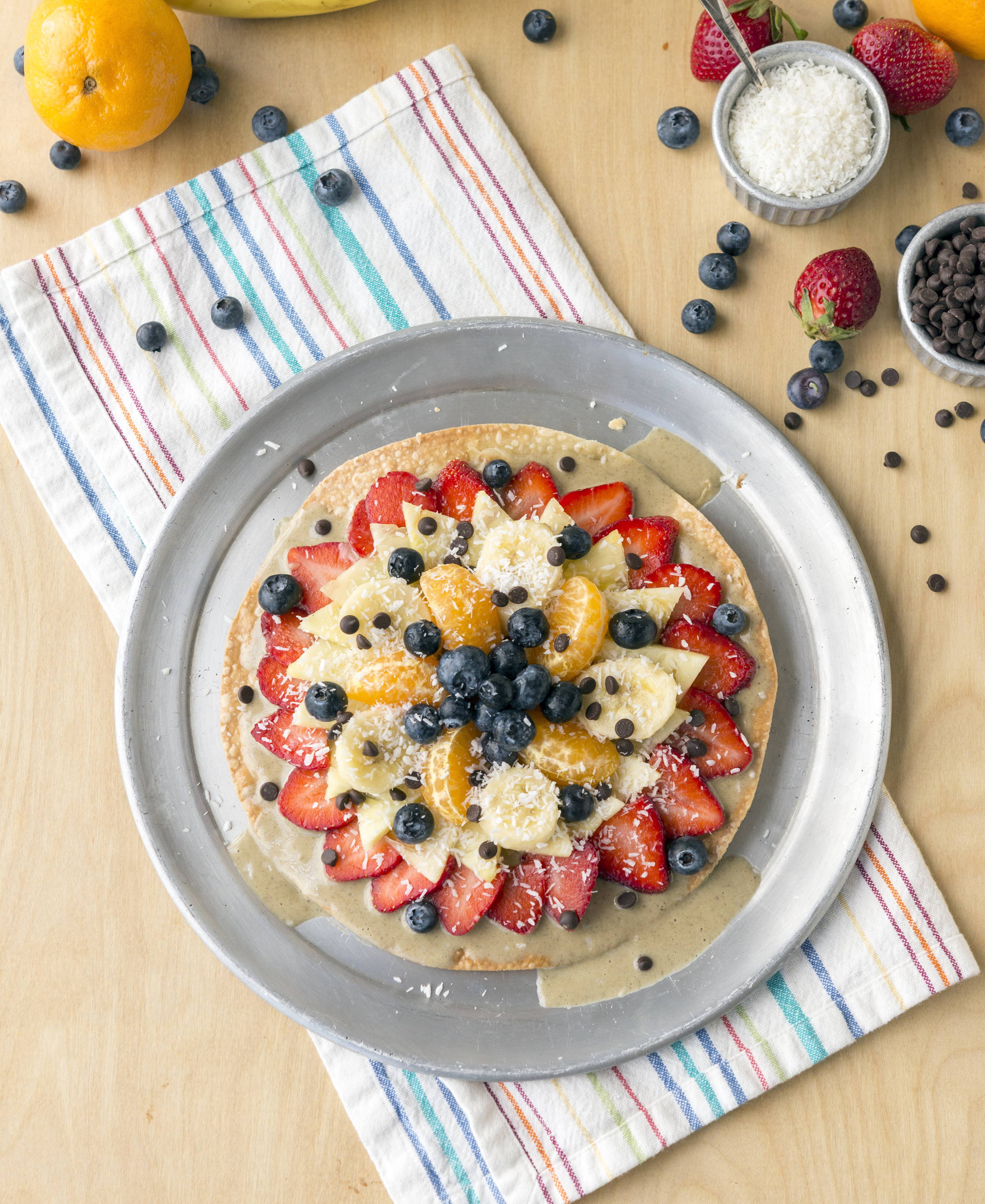 This one is for the kids, or kids in adult bodies (hand raised). Healthy and tasty fruit pizza wins at snack!
Honestly, you can be any age to enjoy this colorful, fun, and energizing recipe. The fantastic array of fruit toppings are packed with vitamin C and antioxidants to keep your cells healthy, while the coconut sauce is bursting with energy-producing medium-chain triglycerides. This is one pizza that looks almost too pretty to eat. (Keyword: almost.)
Sauce
Pizza
2 gluten-free rice tortillas

1 tablespoon organic virgin coconut oil

1/3 cup sliced strawberries

1/3 cup diced pineapple

1/3 cup blueberries

1/2 cup tangerine wedges

1 tablespoon finely shredded coconut

2 to 3 tablespoons sugar-free vegan chocolate chips
Directions
Preheat the oven to 350 degrees Fahrenheit.
1. To make the pizza sauce: blend the coconut butter, protein powder, and salt in a high-speed blender for 40 seconds until very smooth and creamy. Set aside.
2. To make the pizza: gently brush each tortilla with coconut oil to coat the top. Place the oiled tortillas on a pizza stone or metal baking sheet and bake for 5 to 8 minutes. Flip tortillas and bake for another 5 to 8 minutes on the other side until crispy.
3. Remove the tortillas from the oven and top with sauce. Layer the remaining pizza ingredients on top to your desired amount. Serve immediately.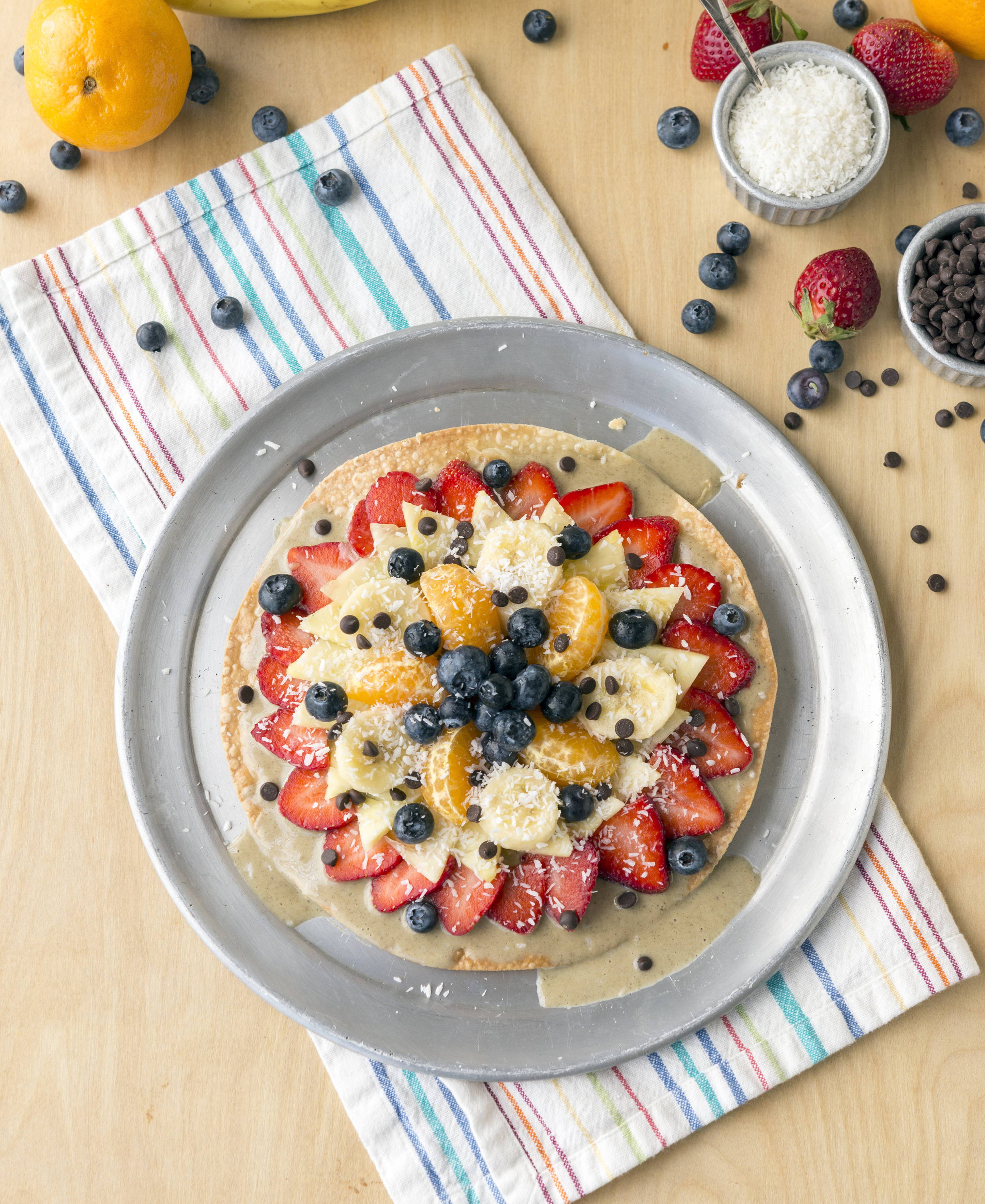 ---
---
Sunwarrior
Our mission is to nourish & transform the planet, one individual at a time, by providing the highest quality, clean, affordable, plant-based nutrition, education, and science-backed bio-technologies.
---
Disclaimer
Claims on this site have not been evaluated by the FDA. Information on this site is not intended to diagnose, treat, cure, or prevent any disease. We encourage you to do your own research.. Seek the advice of a medical professional before making any changes to your lifestyle or diet.
Share This Post
Sunwarrior likes to share. Please feel free to repost articles as long as you always link back to the original and credit the author.