The Best Vegan Secret Chickpea Muffins
---
Article Published on May 30, 2019
---
---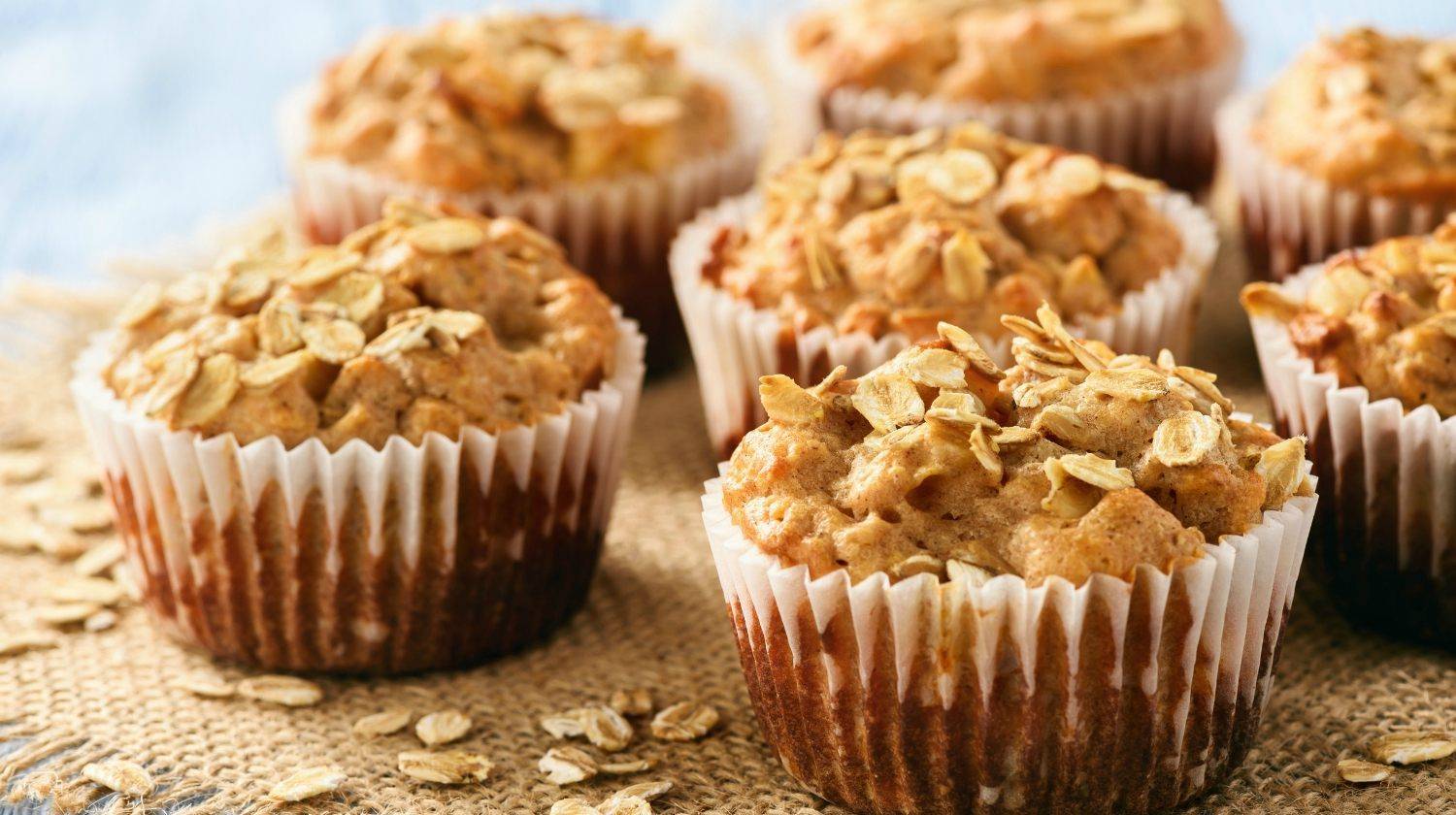 Enjoy delicious vegan muffins with this chickpea muffin recipe!
These Chickpea Muffins Will Complement Your Gluten-Free Diet
Your Favorite Treat Made with a Secret Ingredient
The best-kept secrets are ones that should be shared, especially when they are awesome recipes!
This chickpea muffin recipe is the secret you will want to share over and over. Not only is it delicious, but it's also a healthier version of other muffin recipes usually filled with granulated sugar. I get a thrill when I keep secrets.
Planning birthday surprises are one of my favorite activities but simultaneously biting my tongue to not give away the huge surprise I giddily planned is a struggle!
Fortunately, and unfortunately, that challenge carries over to these lovely chickpea muffins.
Nobody will ever guess the bulk of these muffins are secretly chickpeas, but watching your loved ones scarf the muffins down with gusto will make it hard for you not to blurt out the secret ingredient!
If you ruin the surprise — I'll allow it.
A Tasty Treat with No Added Sugar
These muffins are great for a morning on the go; you can easily grab one or two as you're flying out the door. They're also equally great for a midday snack when you're in the awkward and uncomfortable snack-time/pre-dinner situation or an after meal dessert!
Pair this delicious treat with Sun Warrior Ormus Super Greens to keep you energized the entire day!
How to Prepare Vegan Secret Chickpea Muffins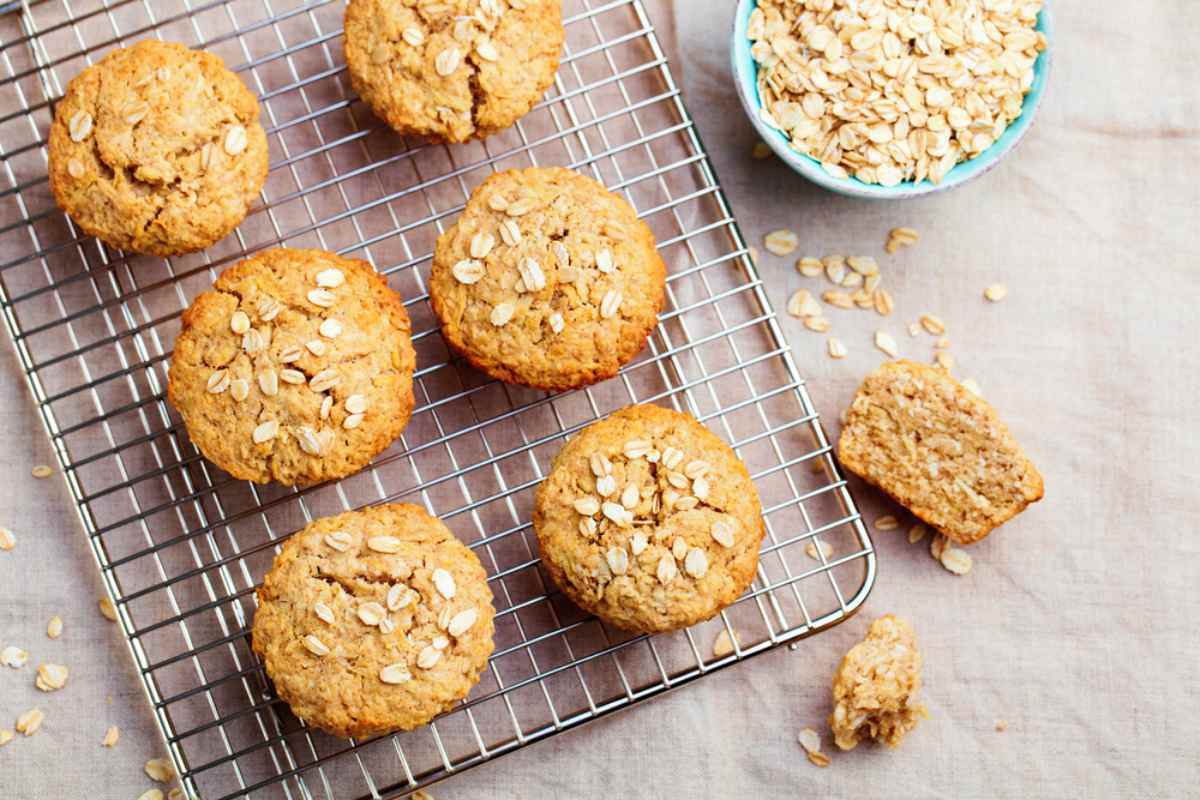 Prep Time: 10 min.
Cook Time: 20 min.
Servings: 8
Ingredients:
1 can chickpeas, drained and rinsed

½ cup almond butter

¼ cup maple syrup

½ tsp cinnamon

2 tsp vanilla extract

¼ tsp salt

¼ tsp baking powder

¼ tsp baking soda

2 Tbsp rolled oats

Raisins, optional and as many as you'd like!
Directions:
1. Preheat your oven to 350° F.
2. Add all the chickpea muffins ingredients (except the raisins) into a food processor and blend them together.
3. Stir in the raisins (optional).
4. Spray a muffin tin with coconut oil spray so the muffins won't stick, then add the batter to your muffin tin. While this recipe makes about 8 large muffins, you can double the muffin pieces by using a smaller muffin tin.
5. Bake at 350° F for 20 minutes.
TIP: To know if your muffins are cooked all the way through, stick a toothpick into each piece. If the toothpick comes out clean without any wet batter sticking to it, then your chickpea muffins are done.
6. Remove the vegan muffins from the oven and let cool before diving in.
7. For future breakfast grub, store the muffins in a sealed container and keep in the fridge.
RELATED: Pumpkin Oatmeal Breakfast Bites
What Are Chickpeas?
Chickpeas are legumes cultivated mainly in the Middle East and the Mediterranean. They are also referred to as garbanzo beans.
These are great for plant-based eaters because it's a great source of protein as well as carbohydrates and fiber.
You get 269 calories from one cup of cooked chickpeas, but it's filled with 45 grams of carbohydrates, 15 grams of protein, and 15 grams of dietary fiber, with just 4 grams of fat. It also has zero cholesterol!
Chickpeas Health Benefits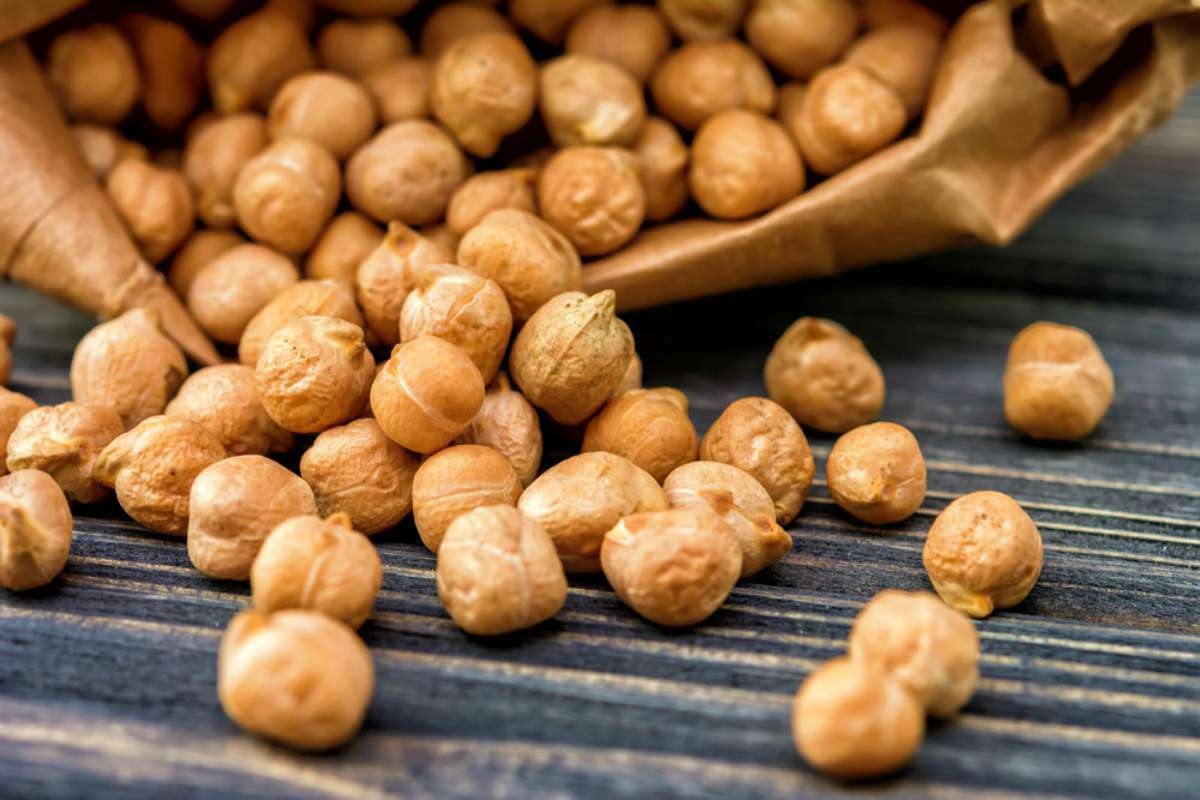 Because it's high in protein and fiber, there are many health benefits associated with eating chickpeas.
These legumes contain iron, calcium, magnesium, zinc, Vitamin K, phosphate, and manganese which help in building and strengthening bones.
The potassium, fiber, B-vitamins, and Vitamin C in them are known to lower blood pressure and improve heart health. Its high fiber content also prevents constipation, helping to improve gut health and digestion.
Chickpeas are also great to snack on in between meals because dietary fiber makes you feel full and satiated. The fiber in chickpeas is also associated with the improvement of blood sugar and insulin levels.
There has also been a study published using chickpeas to reduce cholesterol levels.
According to the Dietary Guidelines for Americans, a person should be taking 21-25 grams of fiber every day for women, while men should get 30-38 grams per day.
Chickpeas also contain choline which helps in memory and learning as well as muscle movement and sleep. Choline also helps with chronic inflammation, nerve impulse transmission, and fat absorption.
Other Vegan Snacks to Try
If you like baked goods but have a hard time finding vegan options, we have some recipes you can try.
If you love brownies, this brownie recipe uses grated zucchini and flax seeds instead of all-purpose flour. It also has coconut sugar, so you'll only enjoy its natural sweetness.
Everybody loves apple pie, but can it be vegan? Of course, it can!
This apple pie recipe uses oat flour for the base and some delicious apples and pecans for the filling! Serve warm, and you're all ready for a special dinner with family or friends.
You can also make the all-time favorite chocolate chip cookie with no flour, or give it a twist and add some matcha!
Breakfast Options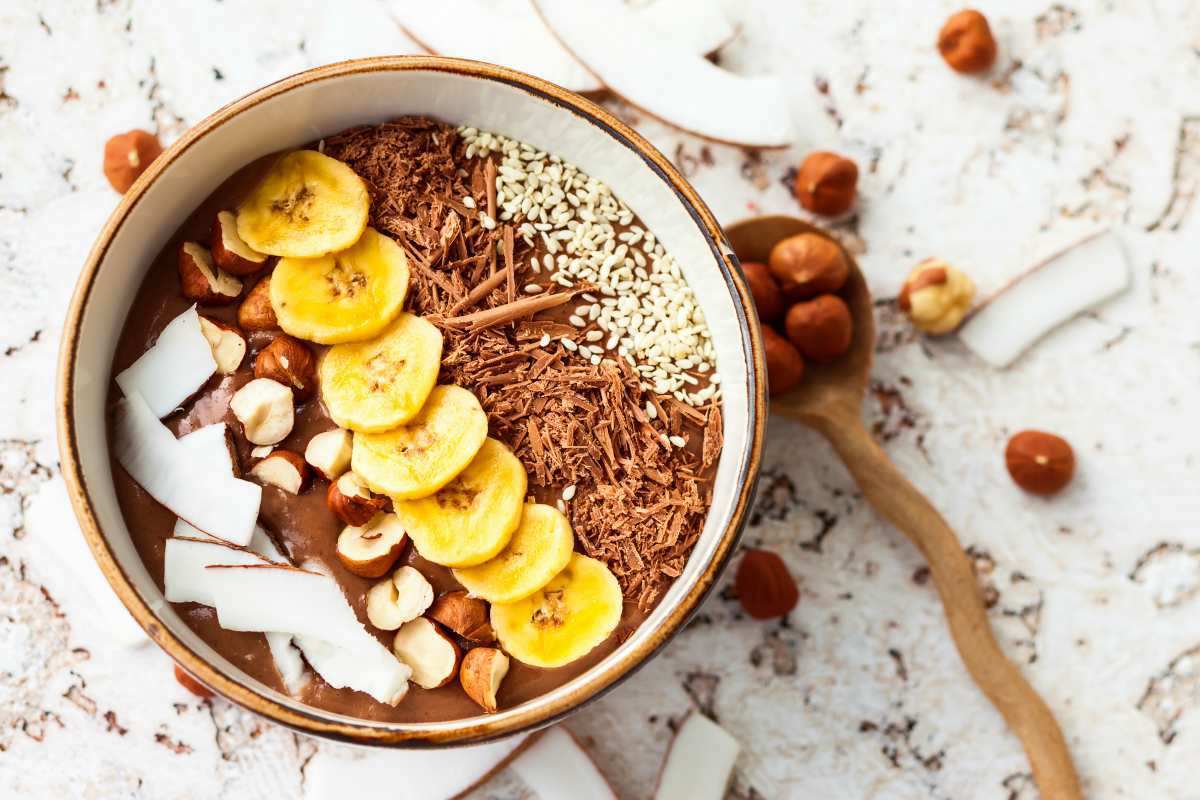 Being vegan doesn't mean you have to give up delicious pastries. Just swap certain ingredients to gluten-free options like what we did in this secret muffin recipe.
You can also grab Sun Warrior Sol Good Protein Bars for breakfast or treat in-between meals for a ready-to-eat treat!
Do you have other delicious recipes for gluten-free muffins? Feel free to share them with us in the comments section below.
Up Next:
Editor's Note: This post was originally published on February 11, 2019, and has been updated for quality and relevancy.
Vegan Secret Chickpea Muffins
Prep Time
INGREDIENTS
1 can chickpeas, drained and rinsed
½ cup almond butter
¼ cup maple syrup
½ teaspoon cinnamon
2 teaspoons vanilla extract
¼ teaspoon salt
¼ teaspoon baking powder
¼ teaspoon baking soda
2 tablespoons rolled oats
Raisins, optional and as many as you'd like!
DIRECTIONS
Preheat your oven to 350 degrees F.
Simply add all the ingredients (except the raisins) into a food processor and process them together.
Stir in the raisins (optional).
Spray a muffin tin with coconut oil spray so the muffins don't stick and add the batter to your muffin tin. (It makes about 8 large muffins.)
Bake for 20 minutes.
Remove and let cool before diving in!
Store in a sealed container in the fridge.
Join Our Newsletter
Did you enjoy this content? Sign up for our newsletter and be the first to receive new product announcements, special offers, tasty recipes, and tips for managing your health in all the best ways. All delivered personally and conveniently to your inbox!
---
Disclaimer
Claims on this site have not been evaluated by the FDA. Information on this site is not intended to diagnose, treat, cure, or prevent any disease. We encourage you to do your own research.. Seek the advice of a medical professional before making any changes to your lifestyle or diet.
Share This Post
Sunwarrior likes to share. Please feel free to repost articles as long as you always link back to the original and credit the author.
---