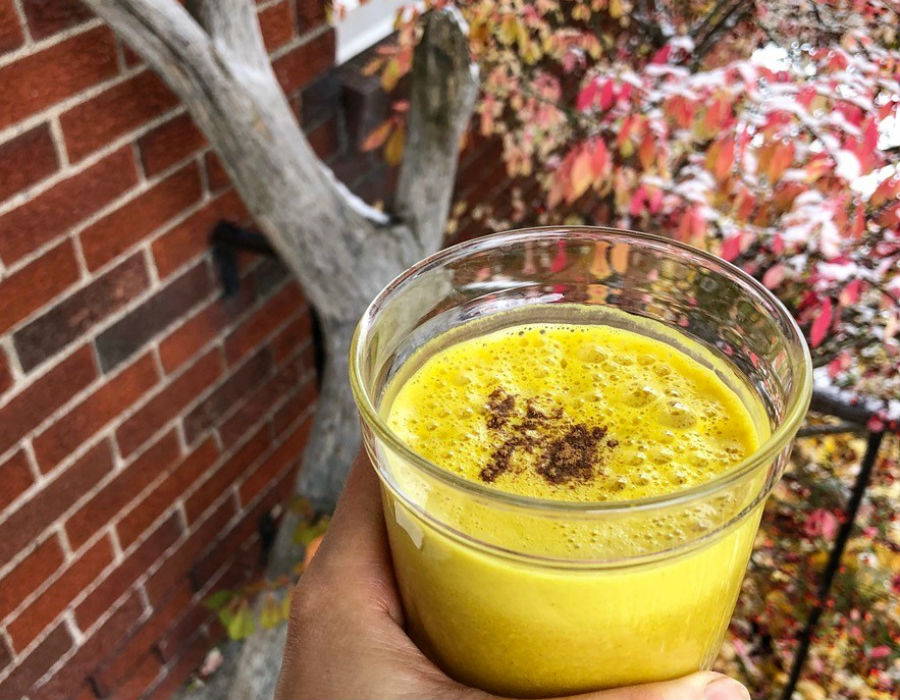 Pumpkin season isn't over yet! Not when you can have a delicious pumpkin latte in the comfort of your home!
It's not that hard to make your own latte at home. But what may be difficult is resisting the urge to pick up the latest seasonal latte at the nearest coffee shop.
What if you had all the ingredients ready to go at home to make yourself a seasonally delicious beverage that was actually good for you?
I bet you would not only be impressed with yourself for the creation, but you'd be saving yourself the money for a fancy frappe, the time to go and get one, and, of course, the calories! Not to mention all the added artificial flavors, colors, dyes, and syrups.
So let's get back to basics and instead of meeting up with a friend, invite her over for this delicious homemade pumpkin spiced latte. It's dairy free, soy free, and has all the benefits of pumpkin including being a source of vitamin A and antioxidants. Then you add in the best of warming spices like turmeric, ginger, cinnamon, and vanilla, and you have an incredibly nourishing and anti-inflammatory drink.
Ingredients
1 cup coconut milk

2 cups hot water

¼ cup pumpkin puree (fresh or canned)

1 teaspoon cinnamon

1 teaspoon turmeric

1 teaspoon grated fresh ginger

½ teaspoon vanilla

1 tablespoon coconut butter

2 tablespoon Warrior Blend vanilla protein (optional)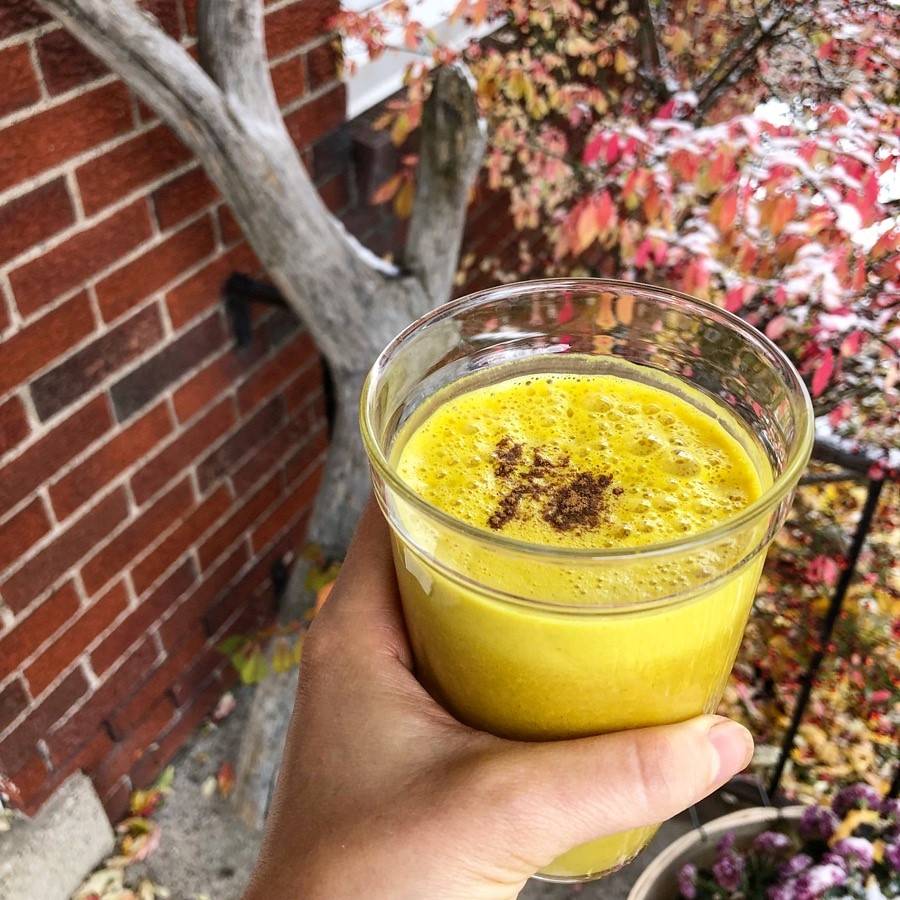 Directions
Place all the ingredients in a blender, and blend on high until well combined.

The beauty of this drink is that it can double as a meal. If you add enough fat in it or some protein, you've got yourself breakfast to go or a nourishing snack in the afternoon.

So the next time you think about getting yourself one on the go, think again, and make it at home! Enjoy!