Super Kale & Pineapple Protein Smoothie
This post workout smoothie is perfect for anyone wanting something green and sweet by combining fresh kale and pineapple. Healthy flax, avocado, antioxidant spices, protein, and Ormus Supergreens make this smoothie a great meal replacement and recovery remedy after an intense workout. Enjoy an illuminating green vibrance in your drink and body!
Again, thanks to Sunwarrior for providing products that make any smoothie into a special cake batter drink.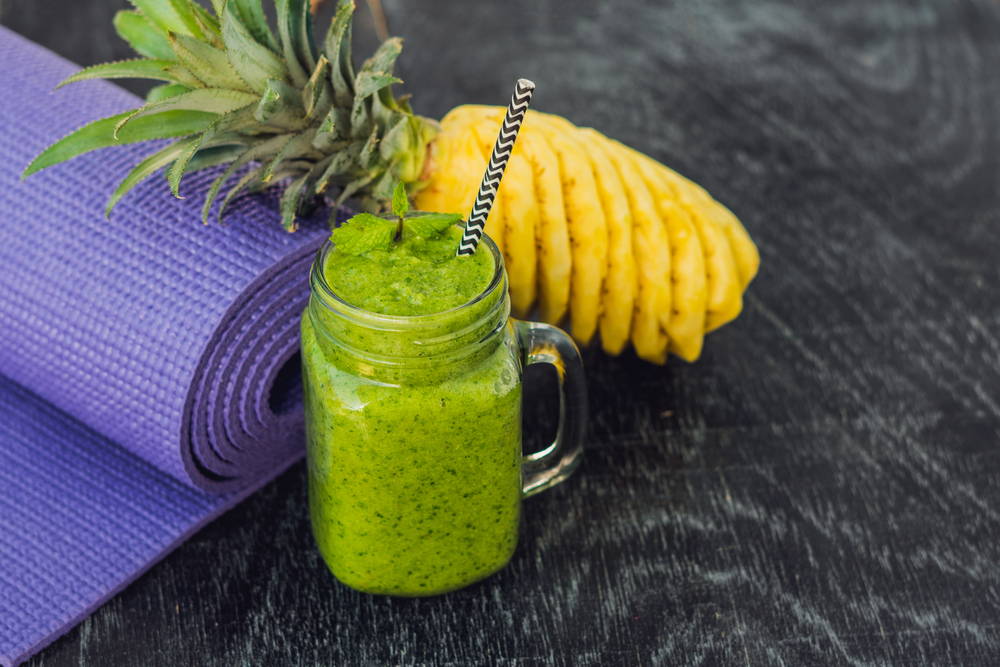 Super Kale & Pineapple Protein Smoothie
Prep time: 10 minutes
Ingredients:
1 teaspoon

Ormus Supergreens natural

1 cup organic frozen kale

3/4 cup organic frozen pineapple chunks

3/4 cup unsweetened organic almond milk

1/4 organic Hass avocado

1/4 tablespoon organic ground vanilla bean

1 tablespoon organic ground flax meal

1/2 teaspoon organic cinnamon powder

1/2 teaspoon organic ginger powder

1/2 teaspoon organic turmeric powder

A hand full of ice cubes
Directions:
Combine ingredients in a blender and blend until smooth and creamy.
Pour & enjoy!
If you like my recipe, email me at kazamagraphics@yahoo.com
Itadakimasu! ~ Enjoy!
---
Sunwarrior
Our mission is to nourish & transform the planet, one individual at a time, by providing the highest quality, clean, affordable, plant-based nutrition, education, and science-backed bio-technologies.
---
Disclaimer
Claims on this site have not been evaluated by the FDA. Information on this site is not intended to diagnose, treat, cure, or prevent any disease. We encourage you to do your own research.. Seek the advice of a medical professional before making any changes to your lifestyle or diet.
Share This Post
Sunwarrior likes to share. Please feel free to repost articles as long as you always link back to the original and credit the author.
---
---