Simple Vegan Chickpea Curry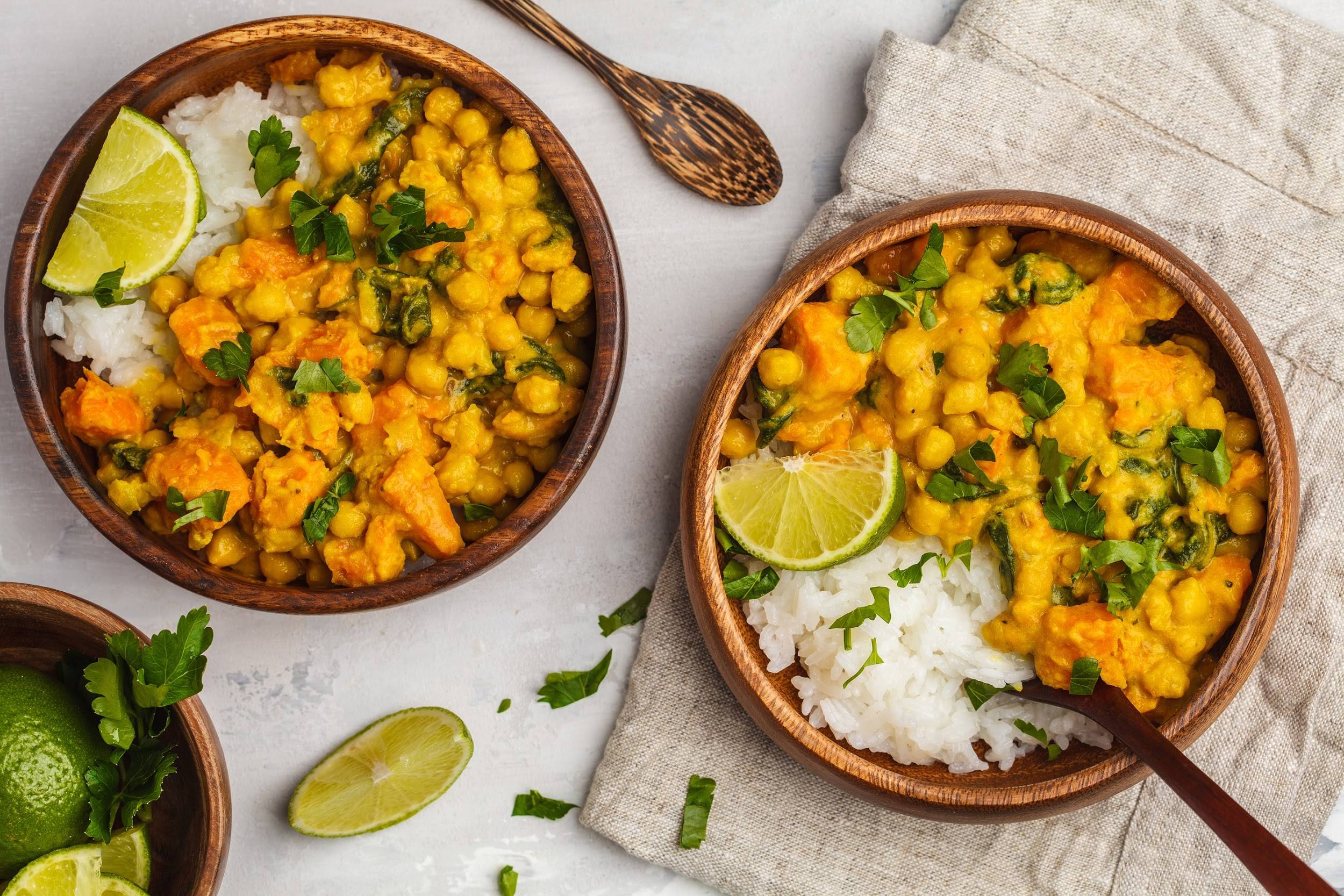 This simple vegan chickpea curry is just what dinner called for! Delicious, healthy, and ready in 20 minutes!
A quick and easy dinner dish that'll feed the family and satisfy your tummies. This delicious vegan meal can be on the table in 20 minutes or less with minimal ingredients.
Experiment! Use veggies in your refrigerator that may not last much longer. Throw them in a pot and simmer and BOOM--a weeknight dinner can be served in minutes. Not only is it simple to make, but it's also full of flavor, customizable with the vegetables you decide to throw in, high in fiber and protein, and can be complete with rice or quinoa.
Ingredients
1 19 oz. can chickpeas

1 large sweet potato (chopped)

3 cloves garlic

1 white onion

1 14 oz. canned coconut milk; light

1–2 teaspoon cracked black pepper

1 teaspoon coconut sugar

1 teaspoon cumin

1 teaspoon paprika

1 tablespoon curry powder

Topping: cilantro, squeeze of lime
Optional: extra veggies (broccoli, red peppers, etc.)
Optional: 1 tablespoon soy sauce or gluten-free tamari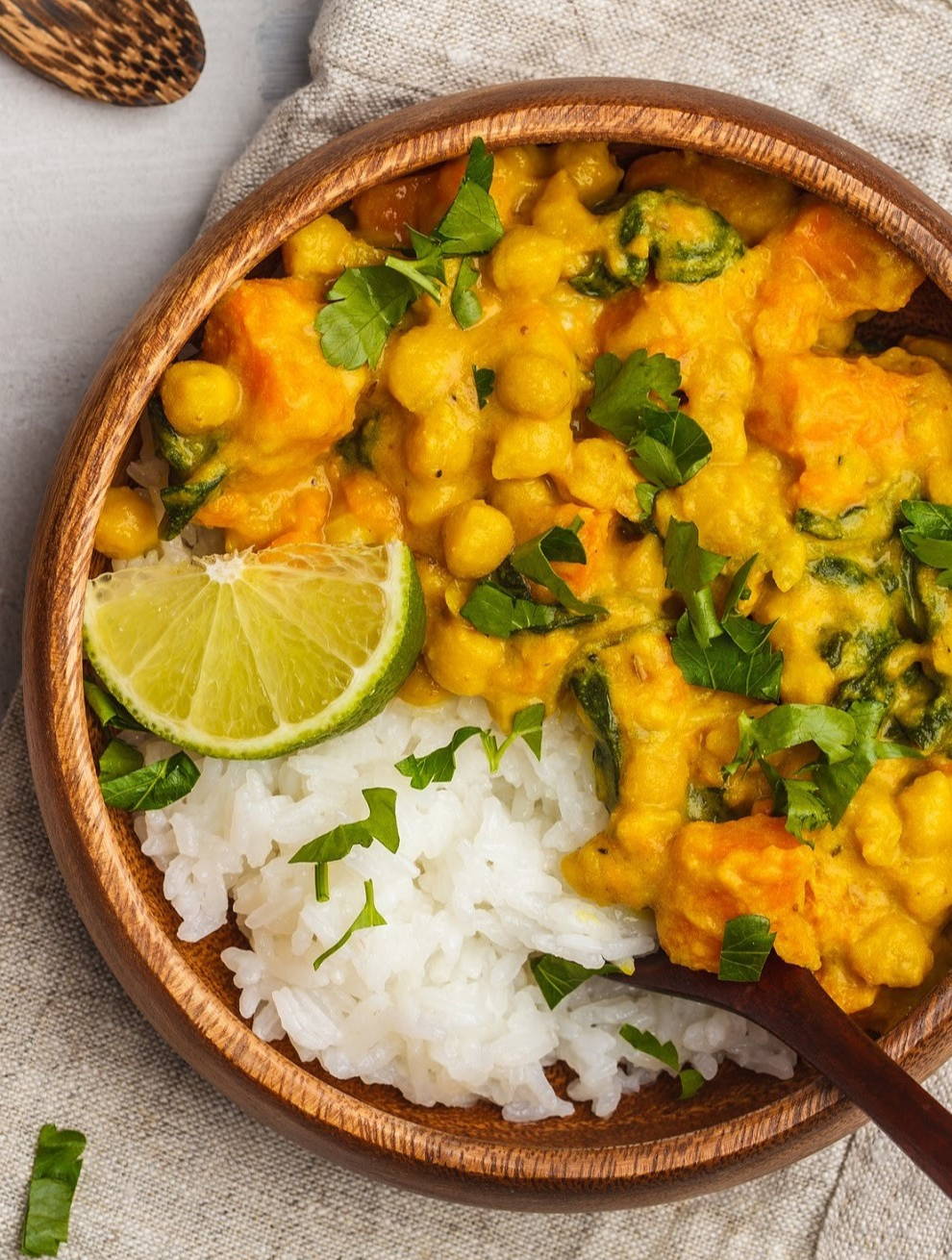 Instructions
Add your preferred vegetables to a large skillet

Add a little bit of water or olive oil and cook on medium-high for 2–3 minutes (or longer) depending on your vegetables

Add the coconut milk and simmer for another few minutes

Add the rest of the ingredients and cook for approximately 7–8 minutes until the vegetables become al dente or cooked to your desired liking.

Serve over rice, quinoa, or noodles and top with fresh cilantro and a squeeze of lime
---
Sunwarrior
Our amazing team of Sunwarriors creates the healthiest Plant-Based Proteins & Supplements. Our mission is to nourish & Transform The Planet.
---
Disclaimer
Claims on this site have not been evaluated by the FDA. Information on this site is not intended to diagnose, treat, cure, or prevent any disease. We encourage you to do your own research.. Seek the advice of a medical professional before making any changes to your lifestyle or diet.
Share This Post
Sunwarrior likes to share. Please feel free to repost articles as long as you always link back to the original and credit the author.
---
---