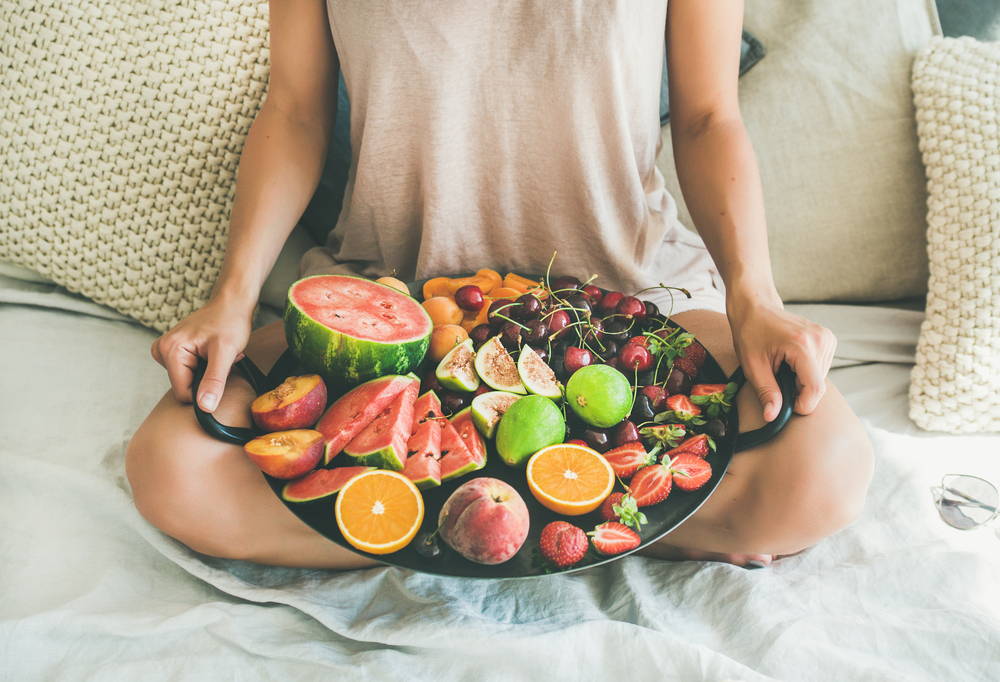 Eating locally and in season can be healthy and delicious! Get with the times and live great!
Each season helps prepare the body in a different way. Fall foods help transition the body to get rid of excess heat and to cool down before winter. In the winter, meals are filled with hearty, warming foods to keep us cozy in the cold. In the spring there is an abundance of leafy greens to help us detox, alkalize our body, and lose extra weight after the winter of eating heavier foods. Summer produce helps us stay hydrated and provides cool eating. These high-water content foods include berries, melons, and cucumber.
Here's a go-to guide for the best produce to eat during each season.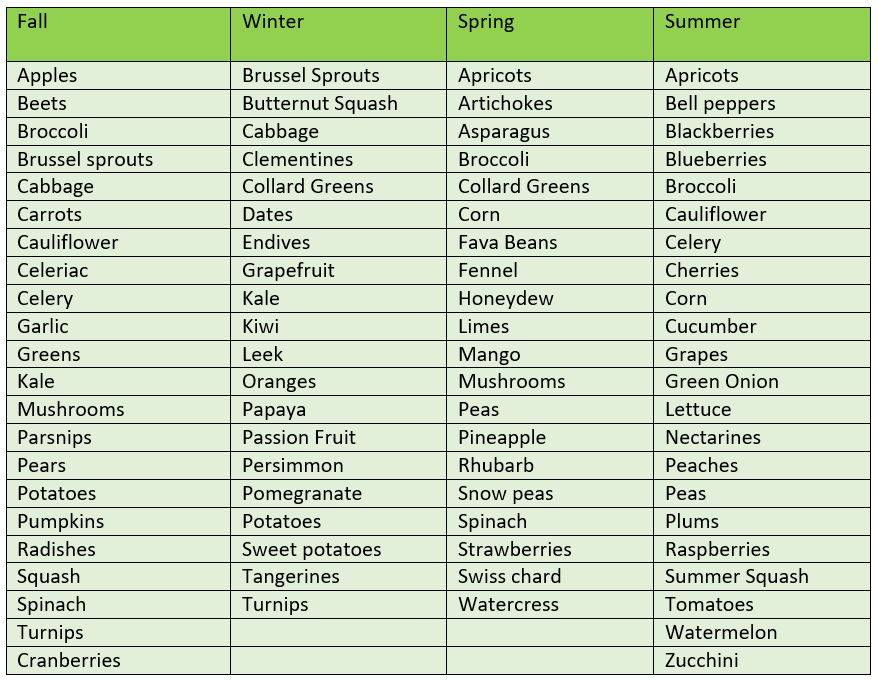 Fall Nutrition Highlights
Nothing screams fall like apple picking! Apples are loaded with vitamin C and are high in fiber which will keep you full. Beets are another fall favorite. These vegetables are full of potassium, manganese, iron, vitamin A, vitamin B, vitamin C, and fiber. Mushrooms include selenium, iron, and vitamin D, which makes them great for boosting immunity.
Winter Nutrition Highlights
This cold season brings so many delicious, starchy foods that are great when heated. Sweet potatoes are loaded with vitamin E, potassium, and have copper. Collard greens are full of vitamin K, vitamin A, vitamin C, manganese, and fiber. Butternut squash also has vitamin C which makes it a great choice for fighting winter sickness.
Spring Nutrition Highlights
Go for some greens! Watercress is a great choice, as it contains vitamin K, vitamin A, vitamin C, manganese, and fiber. If you're in a tropical mood, pineapple will boost your health as it contains thiamin, folate, magnesium, manganese, and potassium. Spinach is also full of numerous nutrients, such as vitamin K, vitamin A, folate, magnesium, b vitamins, choline, calcium, and potassium.
Summer Nutrition Highlights
Delicious, water-loaded fruits and vegetables are great to beat the heat! Peaches are the perfect summer treat, with thiamin, riboflavin, folate, and lots of fiber. Raspberries are another great option, containing vitamin C, vitamin K, folate, vitamin E, manganese, thiamin, and riboflavin. Cucumbers have very high levels of water, making them perfect for hydrating. As a plus, they contain potassium, fiber, and vitamin C.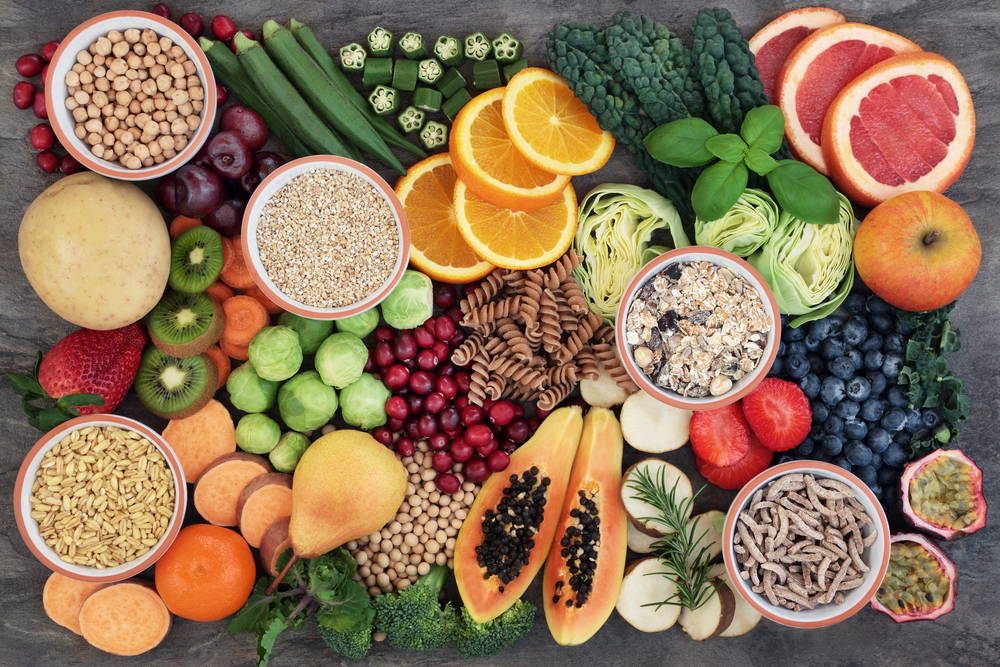 Benefits of Eating Seasonally and Locally
Nothing beats (or should I say beets) local and seasonal foods! Produce grown close to home is fresher, better tasting, more nutritious, and oftentimes more affordable. For each season there is so much variety available. When you buy local, you also support local farmers, their farmland, and the community. Local foods are better for you as they are grown with fewer pesticides. Another great tidbit about local produce is that you get to know where exactly your food comes from. Buying fresh ingredients may even encourage you to cook more and inspire you to come up with new recipes centered around those delicious, fresh ingredients.