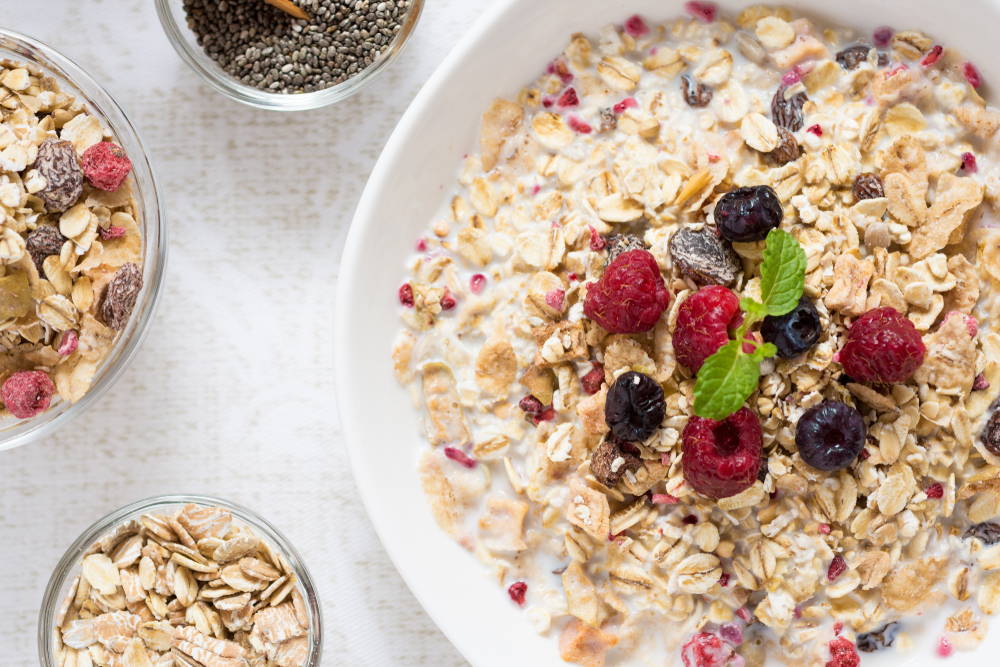 Before you exercise, get a little extra to push you through your work out with this pre-movement muesli!
Just like every party needs a pre-game, every sneaker party (a workout) needs a pre-game too! Sometimes a little green tea or yerba mate can give me enough fire to push my tushie through a challenging run, but other times my tushie needs a little cushion for the pushing. This recipe is that extra cushion for pushing me through a workout!
My pre-movement muesli is a strategic concoction. A tasty concoction. An easy concoction. A concoction with ingredients that can cleverly help to add time to your plank or shed time from your mile.
You can make this muesli to order in one bowl or jar for one pre-movement session, or you can pre-make many baggies-or-jars-full of this muesli in advance to "just add almond milk to" when you're ready to do your thing!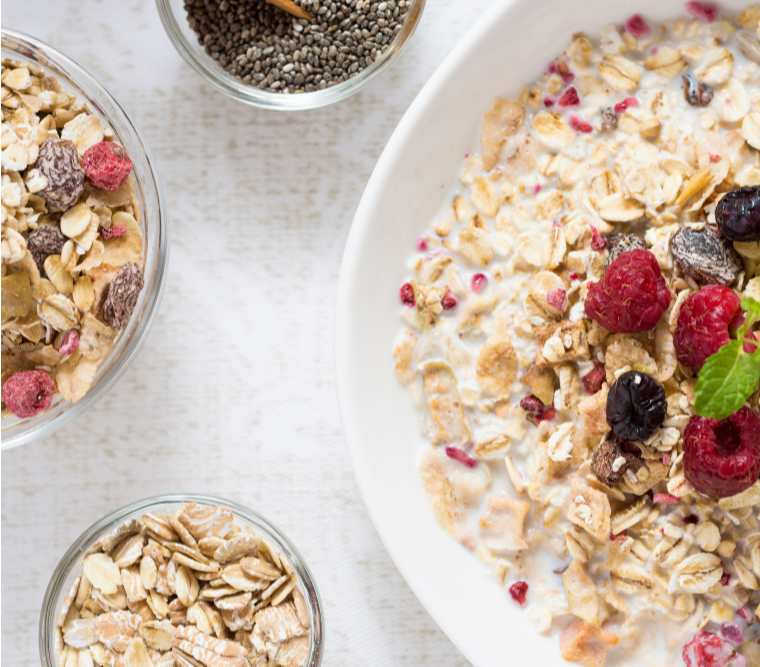 Ingredients
⅓ cup rolled oats

1 tablespoon chia seeds

¼ to ½ teaspoon cinnamon (optional) (or other spice if you like ginger or pumpkin pie spice)

1 tablespoon goji berries

1 tablespoon

Sunwarrior Warrior Blend vanilla protein

Splash of sweetener for an energy boost to taste

¾ cup almond milk

Fruit and raisins as desired
Directions
In a bowl, baggie, or jar, add the oats, cinnamon, chia seeds, goji berries, and

Warrior Blend protein

If you're pre-making this for later, set it aside and go do your thang

If you're making this for now, add your almond milk, sweetener to taste, and fruit, and mix everything together

Let it sit for at least 3 minutes, then enjoy!

And go move!!!