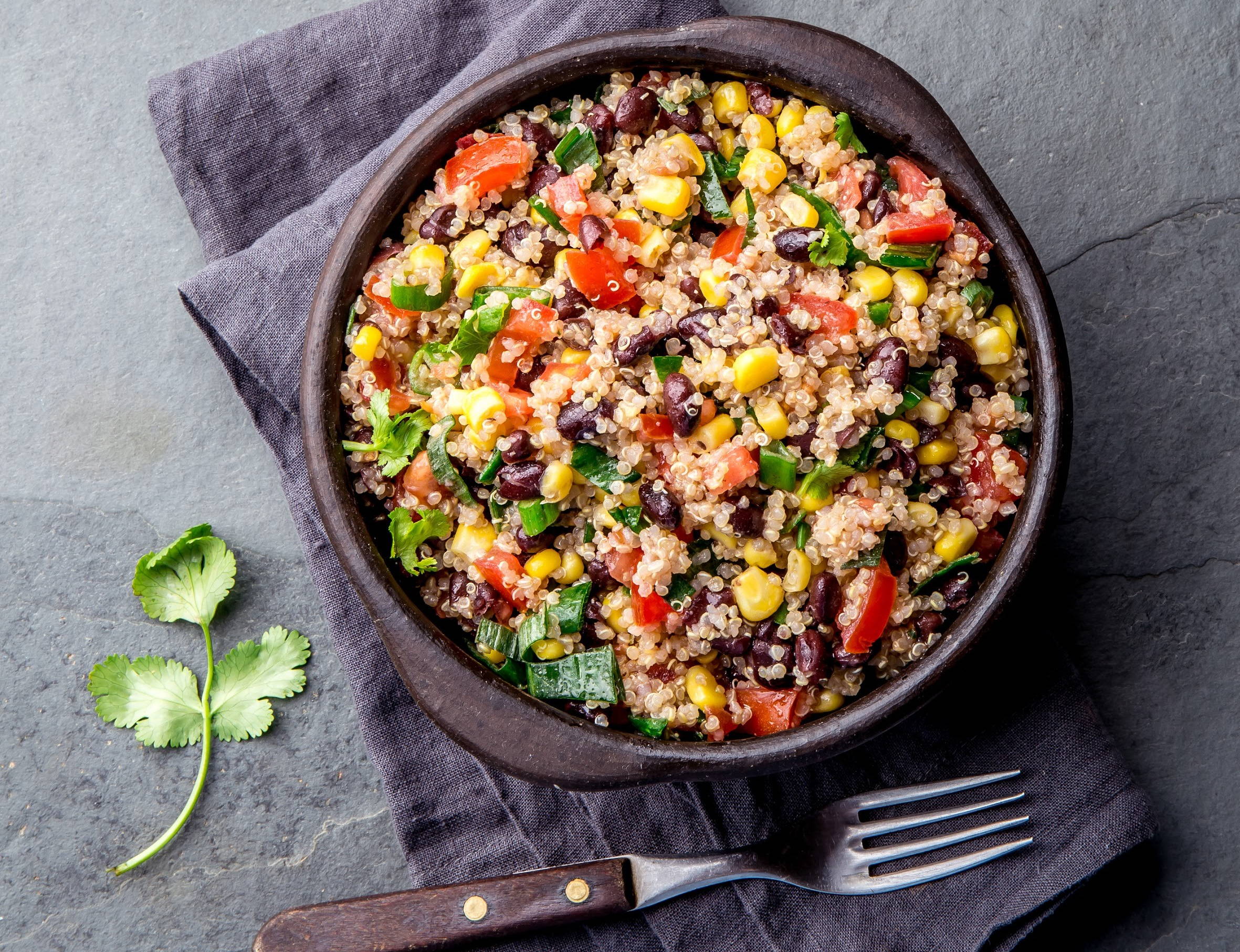 A quick and easy meal, filled with zest and health: Mexican Quinoa! Your family's hungry; it's time for dinner!
Ingredients
2 ¼ cups water

1 ½ cups quinoa

15 oz. can diced tomatoes no drained (mixed seasoning tomatoes, jalapeños or fire-roasted diced tomatoes will all work)

15 oz. can black beans, drained and rinsed

15 oz. can corn, drained

Two big red bell peppers chopped

1 tablespoon fresh lime juice

½ teaspoon chili powder

¼ teaspoon black pepper

¼ teaspoon salt

¼ teaspoon garlic powder

¼ teaspoon cayenne pepper

1 tablespoon chopped fresh cilantro

Optional: chopped green onion

Toppings: guacamole, salsa, vegan sour cream or plain Greek yogurt, dairy free cheese, etc.
Directions
In a medium-size skillet, add the quinoa, water, can of tomatoes together and bring the liquid to a boil.

Reduce heat to simmer on medium-low, for 12–18 minutes or until quinoa is done and liquid is fully absorbed.

Optional: Add a splash of water or vegetable broth while cooking, if needed.

Mix in black beans, corn, lime juice, bell peppers, green onion, and spices to taste and stir.

Spoon into bowls and serve warm with guacamole, salsa, and the rest of your toppings