For a gluten-free snack that hits all the cozy warm memories of home, these peanut butter chocolate chip cookies win!
They are soft and fluffy, chocolatey and peanut buttery, and totally addicting! They are also quite filling. So, after eating about two, you won't feel like you need to eat the whole pan (which let's be honest, is a huge plus for all of us sweets lovers out there!). These cookies come together in no time at all and can be totally customized to fit what you are looking for! You could try adding dried cranberries for more a peanut butter and jelly feel or omit the chocolate all together and just have peanut butter cookies! No matter what you choose, these are sure to be a crowd pleaser.
½ cup coconut oil (solid)

¾ cup smooth peanut butter

¼ cup golden Monkfruit sugar substitute

¼ cup coconut sugar

¼ cup unsweetened applesauce

1 teaspoon vanilla

1 ¼ cup gluten-free flour blend

1 teaspoon baking soda

½ teaspoon salt

½ cup vegan chocolate chips (or more to taste)
Directions
1. Pre-heat oven to 350
2. Cream together the peanut butter, coconut oil, and both sugars until combined. Add the applesauce and vanilla and combine.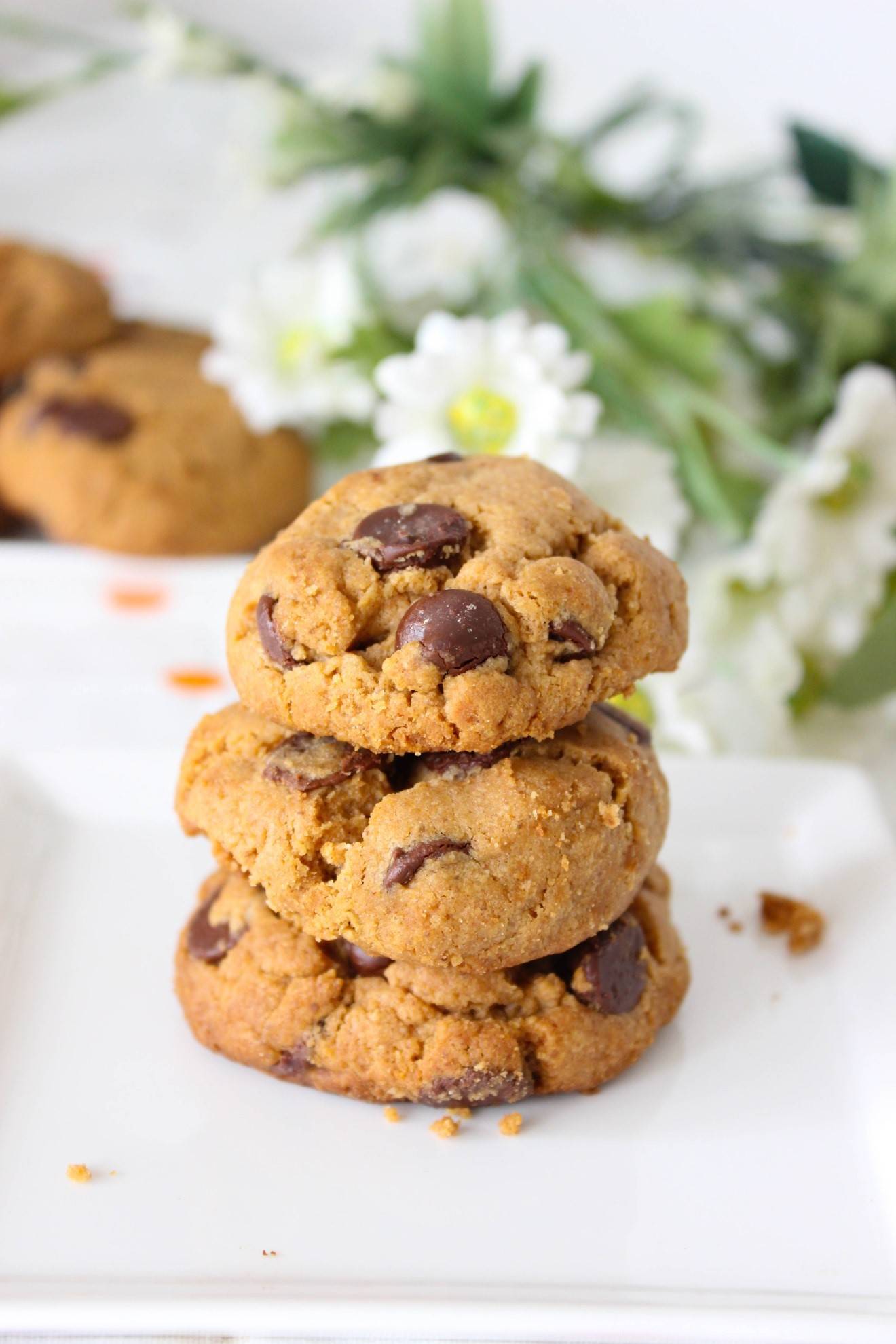 3. Add in the gluten-free flour, baking soda, and salt. Mix to combine. Fold in your chocolate chips
4. Bake for 15–17 minutes or until tops just begin to brown. Remove from the oven and baking sheet immediately. Place on a wire rack to cool.