Cinnamon Pie Muffins: Gluten-Free!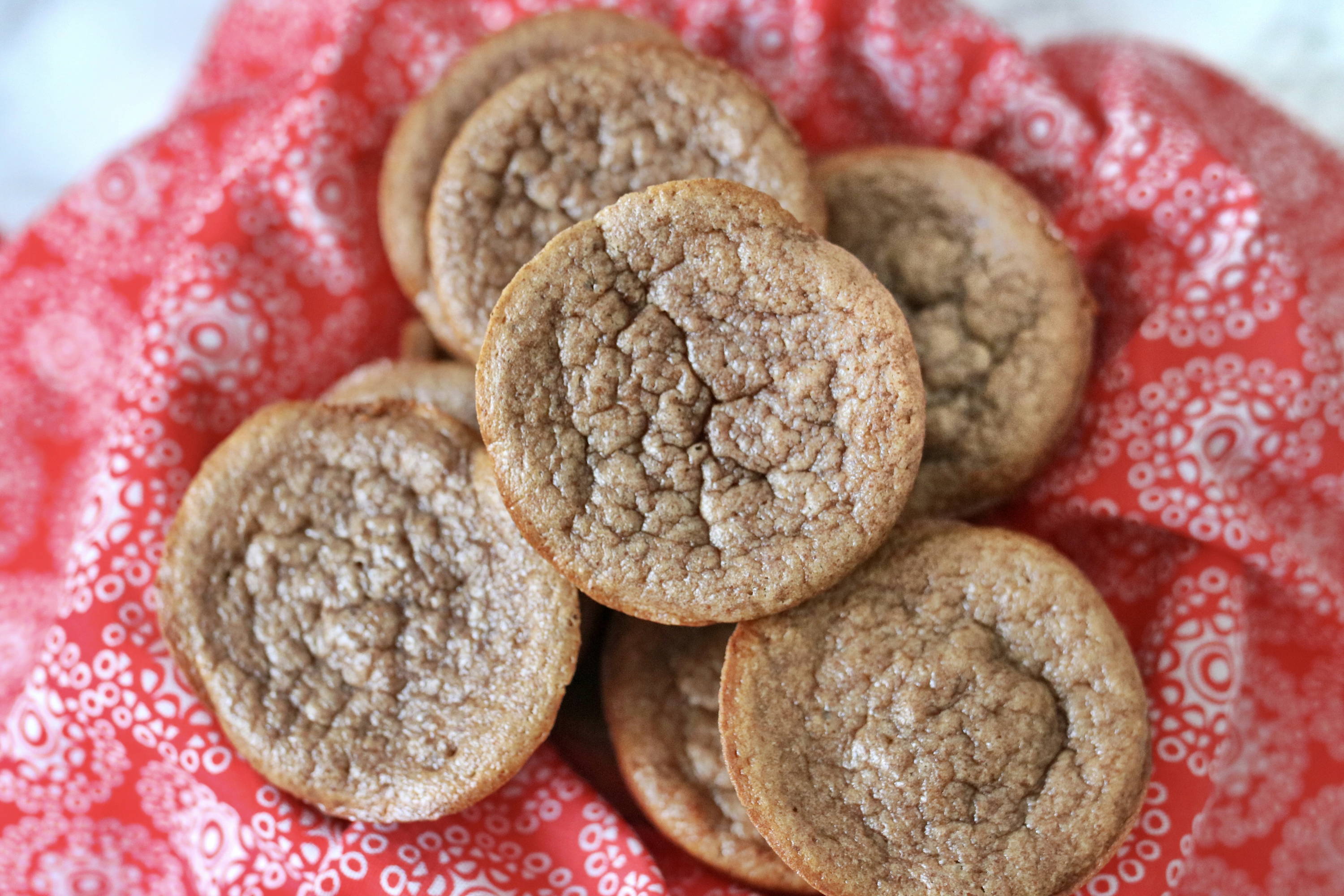 Looking for a healthy snack? We've got you covered with gluten-free, no added sugar cinnamon pie muffins!
There's nothing I crave more than a warm muffin with my morning tea in these cold winter months. But the problem is, many store-bought muffins are filled with excessive amounts of sugar, dairy, and fat. I don't want to start my morning feeling bloated and full. So I decided to get inspired and take matters into my own hands! These Cinnamon Pie Muffins are the perfect, cozy treat to keep you warm all winter long. They're gluten-free AND contain no added sugar—where do you find that?! They also can be made with or without eggs, so you can even make them totally vegan! And the best part is that these muffins can be made in less than 30 minutes. It's a recipe in which you throw everything into one bowl, mix it all up, and pop it right into the oven. So grab your cinnamon, and let's get baking!
Ingredients
1 cup smooth (NOT crunchy) almond butter
2 flax eggs
1/3 cup maple syrup
½ cup applesauce (unsweetened)
2–2.5 teaspoons cinnamon
¼ teaspoon pink Himalayan sea salt
½ teaspoon ginger powder
½ teaspoon nutmeg
½ teaspoon baking soda

Optional: ¼ cup dark cacao chocolate chips
Directions
Preheat the oven to 350 degrees F.

Spray a standard muffin tin with coconut oil, or line the tray with 12 muffin or cupcake liners.

Combine all of the ingredients together in a large bowl and mix until everything is blended together (a smooth batter should form).

*Optional: Fold in the dark cacao chocolate chips.

Divide the batter evenly between the 12 tins.

Bake for 15 minutes.

Remove the muffins from the oven and do a toothpick test to make certain it's done.

Let the muffins cool for 20 minutes and then remove from the pan.

Enjoy!
---
---
Sunwarrior
Our mission is to nourish & transform the planet, one individual at a time, by providing the highest quality, clean, affordable, plant-based nutrition, education, and science-backed bio-technologies.
---
Disclaimer
Claims on this site have not been evaluated by the FDA. Information on this site is not intended to diagnose, treat, cure, or prevent any disease. We encourage you to do your own research.. Seek the advice of a medical professional before making any changes to your lifestyle or diet.
Share This Post
Sunwarrior likes to share. Please feel free to repost articles as long as you always link back to the original and credit the author.