THE POWER OF THE SUN
MEETS GUT HEALTH
GROWS TO 100 BILLION CFU
Sunwarrior Probiotics combines stable probiotics with prebiotics and chloroplasts to enhance digestion, improve enzyme function, and fight free radicals. Restore your health. Restore your microbiome with the power of the sun!
- INCREASE NATIVE GUT FLORA 10X
- RESTORE YOUR GUT-BRAIN CONNECTION
- AIDS DIGESTION
- SUPPORTS NORMAL BOWEL FUNCTION
- REACHES THE INTESTINES ALIVE
- SUPPORTS IMMUNE FUNCTION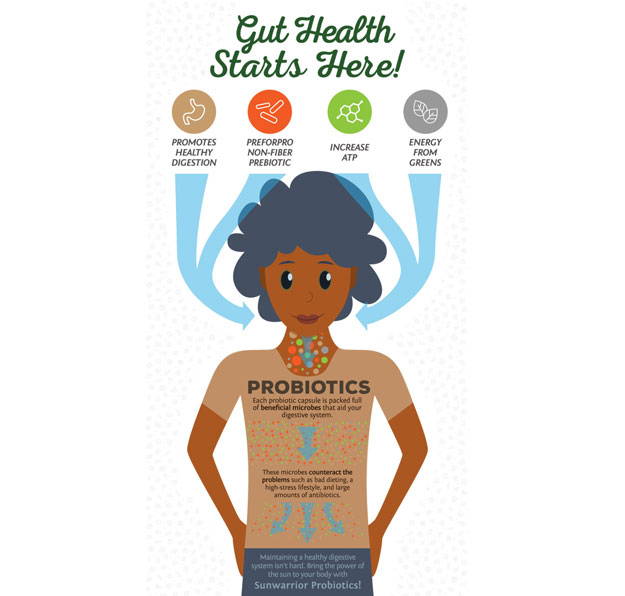 SHELF-STABLE SOIL-BASED ORGANISMS FOR THE GUT-HEALTHY WARRIOR
Just like any ecosystem, your digestive system thrives best when it contains a wide variety of microorganisms that can complement and interact with each other.
Specific types of digestive bacteria work to regulate your immune and inflammatory responses, while others aid digestion and nutrient absorption by breaking down your food.
Some even produce vitamins or function as mood regulators.
If all you need for good gut health is beneficial bacteria, why are digestive problems so common today?
Whether it's eating a bad diet, living a high-stress lifestyle, spending too much time sitting indoors, or taking copious amounts of antibiotics, clearly, a lifestyle of convenience is anything but convenient for your stomach and gut health.
But here's the good news!
You can boost your healthy bacterial counts back to optimal levels with Sunwarrior Probiotics!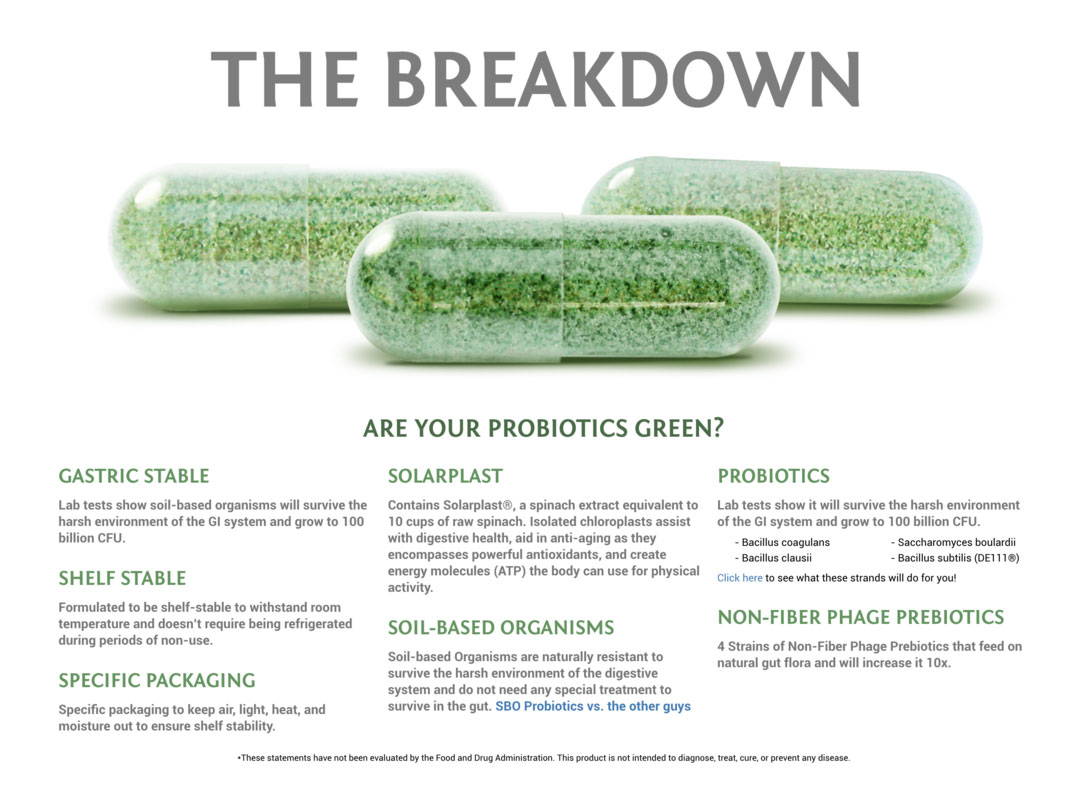 SEE HOW SUNWARRIOR PROBIOTICS STACK UP AGAINST OTHERS!
Our market is flooded with synthetic products that indicate a high level of CFUs and multiple strands which are not necessary and provide a poor delivery system. See how Sunwarrior Probiotics stack up against the others!
FIND OUT!
Sunwarrior's probiotic provides the distinctive benefit of aiding in digestive health, anti-aging, and energy gains with the use of powerful antioxidants! What type of probiotic do I recommend? The answer is simple: Sunwarrior Probiotics!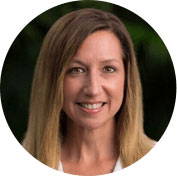 It's not always easy to find good quality fermented or cultured fruits and vegetables, which is why I am so excited that Sunwarrior just came out with shelf-stable probiotics. Get more energy from your foods and help your body.
Customer Reviews
Write a Review
Ask a Question
04/14/2020
Alexandra D.
United States
Buy it!
So good for you!!! And gentle on your stomach
Alexandra! Yay! We are so glad you are loving your Sunwarrior! Thanks for the review. We hope you try some of our other flavors soon.
04/02/2020
Susan R.
United States
Great product
Grea product, and it arrived n time. Will use again!
12/19/2019
Kim D.
United States
They are the best!
Took another product for years, until they altered the product this.past year. I was very happy with the Sunwarrior product I was taking, so I decided to try the probiotics. I was not disappointed! Sunwarrior once again hit a home run for me. Thank you+!
Hi Kim! Thanks for sharing! We love hearing about results like this! We hope you continue to explore our product line. Thank you for being a Sunwarrior!