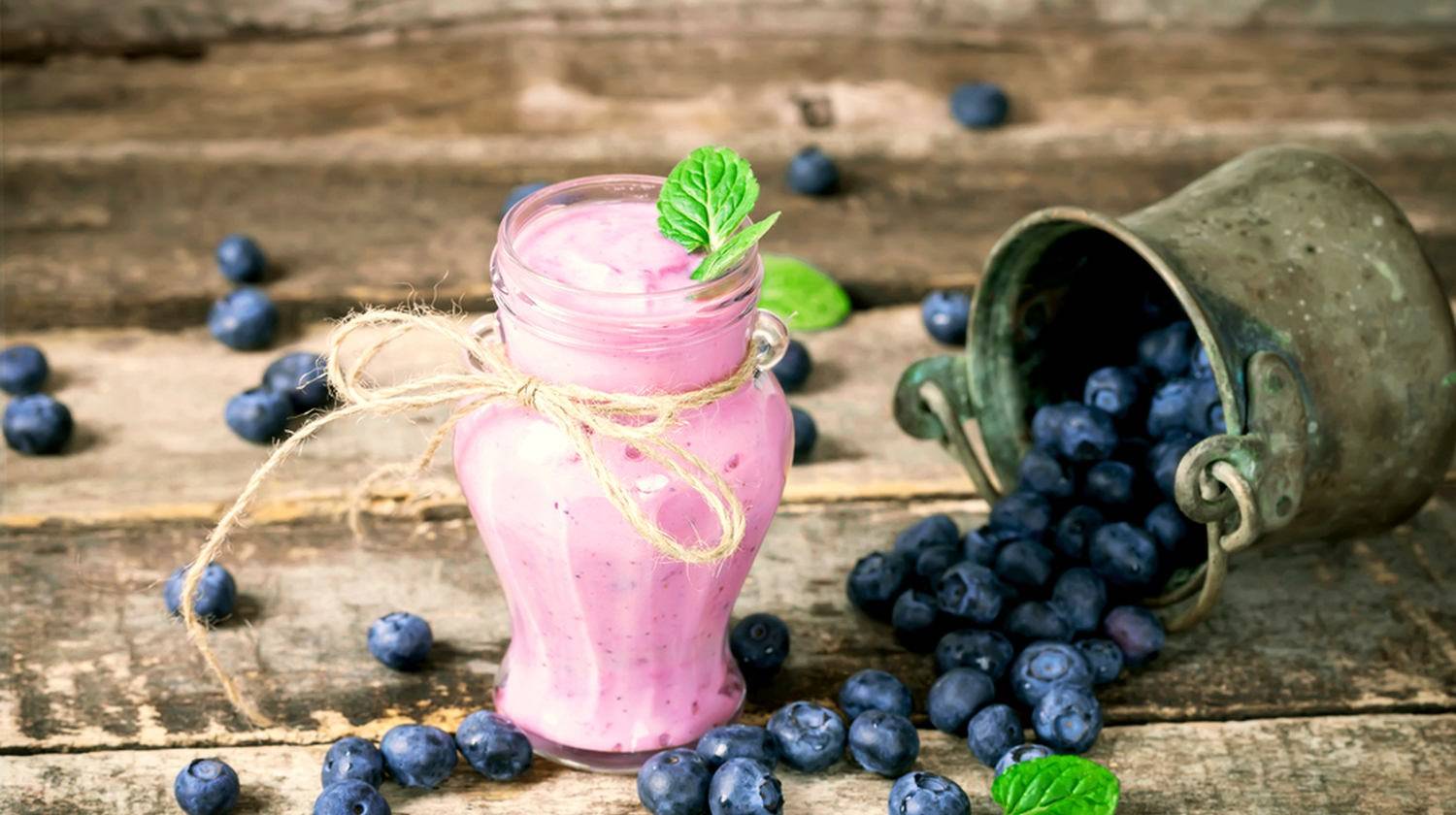 Warm weather is blueberry smoothie weather! And this plant-based keto protein blueberry smoothie with zucchini and hazelnut butter is just what you're craving!
Delicious Keto Blueberry Smoothie Recipe and Its Alternatives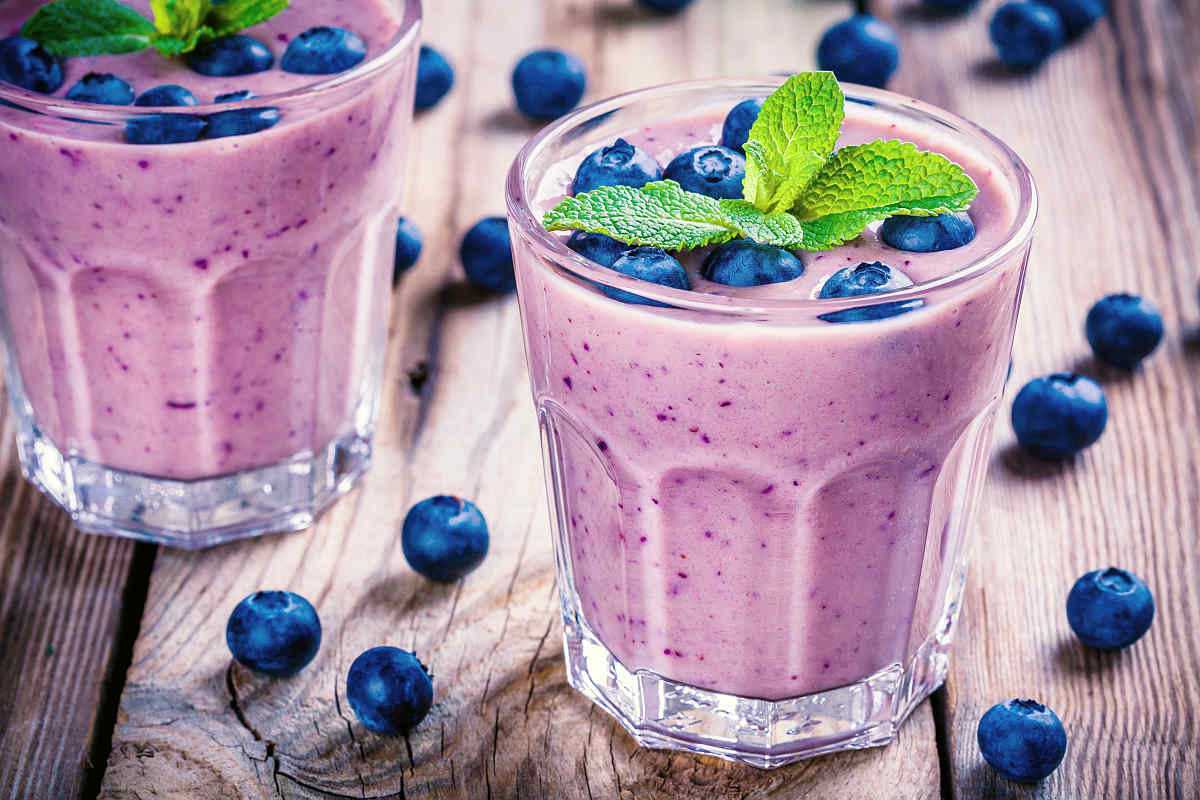 You may not want to have one every day, but a blueberry smoothie still makes an excellent breakfast or snack to have in the rotation.
The key to a good smoothie, which you may have heard before, is incorporating healthy fats and quality protein to make it satisfying.
The more fat, the better, and the more your smoothie can serve as a full meal. Remember: healthy fats are a great source of energy.
In fact, most people can't run off a smoothie for a meal, and that is usually because they forget to put in enough good fats!
The easiest way to add in a heaping hunk of good fat is through nut butter.
You likely already have some on hand at home, so why not toss in a dollop of almond butter, hazelnut butter, pumpkin seed butter, cashew butter, sunflower seed butter, or even coconut butter? They all work, and they also make your smoothie delicious with a smooth, creamy texture.
Another food option for good quality fat is avocado. If you haven't tried it yet, then now's the best time to do it!!
You can even freeze your avocado and toss it in the blender like ice. It makes your smoothie that perfect thick consistency, almost pudding-like.
Another trick for getting a thick smoothie without adding any sugar is to use frozen veggies like zucchini or cauliflower. This may sound like an interesting combo, but all I can say is you have to try it before you judge it!
Just remember to get creative with your smoothies, especially if you are making them every day.
Ingredients
2 cups coconut milk

2 cups water

1 frozen avocado

2 pieces frozen zucchini

1 cup blueberries (fresh or frozen)

2 scoops vanilla Sunwarrior Collagen-Building Protein Peptides

1 tsp cinnamon

1 tbsp hazelnut butter or coconut butter
Directions
Blend all the items together, pour into your favorite glass, and enjoy!
RELATED: Healing Wonders Of Coconuts | 10 Benefits Of Coconut
Modify Your Keto Smoothie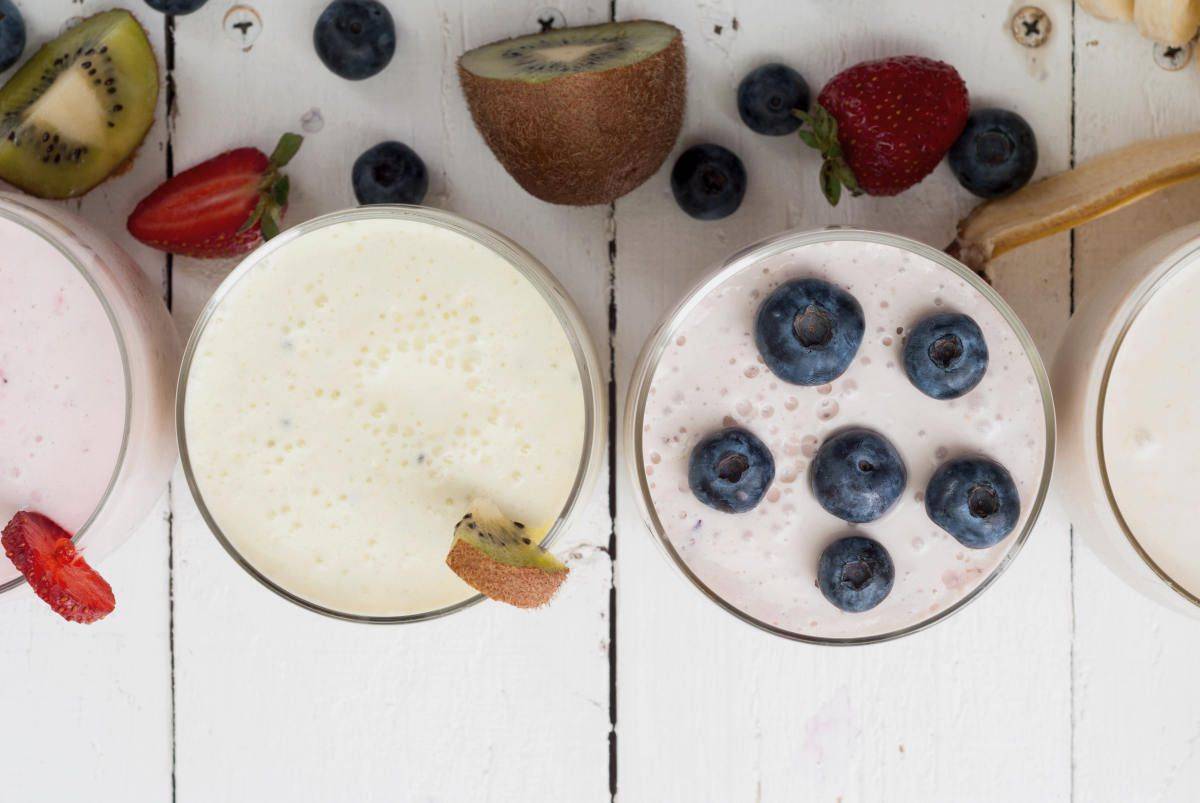 If you aren't doing Keto and want to have more smoothie options, try out these tricks to help create the perfect smoothie to include in your diet:
1. Add More Protein
Two simple ways you can spike this easy smoothie recipe's protein content is by adding:
Vegan Protein Powder: This is the easiest way to add more protein to your diet. Add some chocolate protein powder and cocoa powder, and you have your very own chocolate blueberry drink! If you're not fond of chocolate, you can use vanilla-flavored protein powder and vanilla extract as your main ingredients for this recipe.
Dairy-Free Greek Yogurt: Each serving of Greek yogurt is packed with protein and healthy fats perfect for adding muscle mass. Also, yogurt is so sweet and delicious that you can use it as an alternative to ingredients like whipped cream and ice cream. To make the recipe healthier, add some blueberries and bananas. Not only is a blueberry and banana drink delicious, but it's also filled with antioxidants to combat health-damaging free radicals in the body.
2. Ingredients for Higher Energy Levels
So if you're looking for ways to increase the amount of energy your drink offers, try adding the following ingredients:
Hemp Seeds: Hemp Seeds are a perfect blend of easily digested proteins, essential fatty acids, antioxidants, amino acids, fiber, iron, zinc, carotene, phospholipids, phytosterols, vitamin B1, vitamin B2, vitamin B6, vitamin D, vitamin E, chlorophyll, calcium, magnesium, sulfur, copper, potassium, phosphorus, and enzymes! Therefore, Hemp Seeds provides sufficient, continuous energy throughout your day.
Chia Seeds: Chia seeds produce an energy boost you need during the workday thanks to a powerful trifecta of nutrients. Chia seeds give you stable energy because of their great ratio of protein, fats, and fiber combined with the fact that they're low-carbs. They won't cause spikes and drops in blood sugar or insulin levels, preventing cravings and overeating later.
Avocado: Are a great addition to any smoothie. They are loaded with healthy fats and will provide you with energy that can last you throughout the day.
3. More Fiber for Weight Loss
Planning to lose weight by drinking smoothies? Then you need to add more fiber to your drinks!
Fiber helps flush out toxins and chemicals that cause excess fat storage, constipation, and bloating. Some superfood ingredients that add more fiber to your smoothie recipes are:
Banana: Bananas not only make your smoothie more sweet and creamy but they also contain a fair amount of fiber, as well as several antioxidants. You get about 3.1g of fiber from a medium banana – it also includes 1g of soluble fiber. Bananas are also full of potassium, vitamin B6, vitamin C, magnesium, copper, and manganese.
Baby Spinach: Spinach is one power-packed green veggie that is great to add to smoothies. It's rich in fiber, zinc, B vitamins, vitamins A and C, folate, calcium and more! Because it's high in flavonoids, it protects your body from free radicals, particularly in the colon. Spinach is also brain food! Studies show that it helps maintain brain function, mental clarity, and memory. Unlike kale, which tends to be bitter, spinach has a pretty neutral flavor and doesn't take away from the sweetness of your smoothie.
Frozen Zucchini: Zucchini is high in manganese, antioxidants, vitamins C and A and is very high in fiber leave the skin on). It is also an excellent source of B vitamins which help metabolize sugars in the body. Adding half a zucchini to your smoothies will give it an excellent nutrient boost without changing the flavor of the smoothie.
Learn this groovy coconut cranberry orange smoothie with Jason Wrobel in this video from Sunwarrior:
Overall, there are no rules when it comes to making smoothies so have fun experimenting!
What are your favorite smoothie recipes? Share them with us in the comments section below!
Up Next:
Editor's Note: This post was originally published on May 15, 2019, and has been updated for quality and relevancy.