Vegan Berry Chocolate Chia Seed Pudding: Gluten Free, Paleo & Low Sugar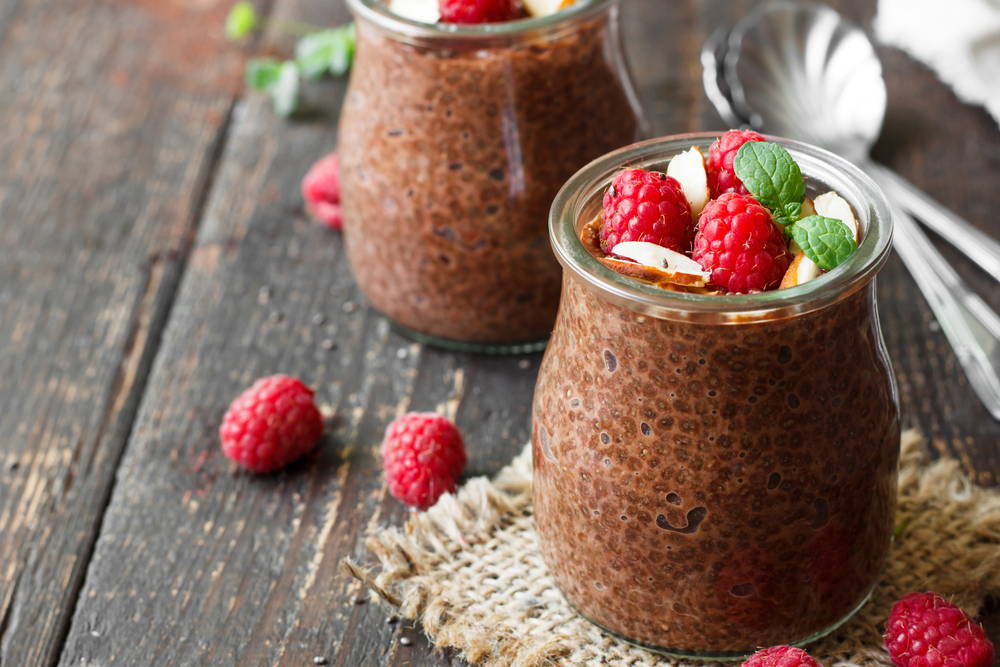 For a kick of protein and a burst of fantastic flavor, you need this vegan chocolate chia seed pudding.
Whether you're looking for a fun dessert or a festive breakfast, this vegan berry chocolate chia seed pudding will be a crowd pleaser! Sweetened only with Sunwarrior Vegan Chocolate Collagen protein and flavoring of unsweetened plant-based yogurt, this is a protein and fiber superfood packed pudding.
Servings: 1 (multiply recipe for the desired number of servings)
Ingredients
¼ cup plant-based yogurt

½ cup unsweetened plant-based milk

1 tablespoon chia seeds

1 tablespoon flax seeds

1 tablespoon hemp seeds

1 tablespoon raw cacao nibs

1 teaspoon black seed oil (I used Namaseed)

Fresh berries of choice to garnish
Directions
In a bowl or glass, combine yogurt of choice with black seed oil, chia seeds, flaxseeds, and hemp seeds. Then, stir in chocolate Sunwarrior collagen protein and add the plant-based milk. Mix until evenly distributed.
Place in refrigerator for at least one hour, or overnight if making in advance.
Remove from the refrigerator, then stir again to mix up the pudding. Top with raspberries, strawberries, blueberries, cacao nibs, coconut flakes, and any other fruits, nuts, seeds, or superfoods on hand. Enjoy!
---
Join Our Newsletter
Did you enjoy this content? Sign up for our newsletter and be the first to receive new product announcements, special offers, tasty recipes, and tips for managing your health in all the best ways. All delivered personally and conveniently to your inbox!
---
Disclaimer
Claims on this site have not been evaluated by the FDA. Information on this site is not intended to diagnose, treat, cure, or prevent any disease. We encourage you to do your own research.. Seek the advice of a medical professional before making any changes to your lifestyle or diet.
Share This Post
Sunwarrior likes to share. Please feel free to repost articles as long as you always link back to the original and credit the author.