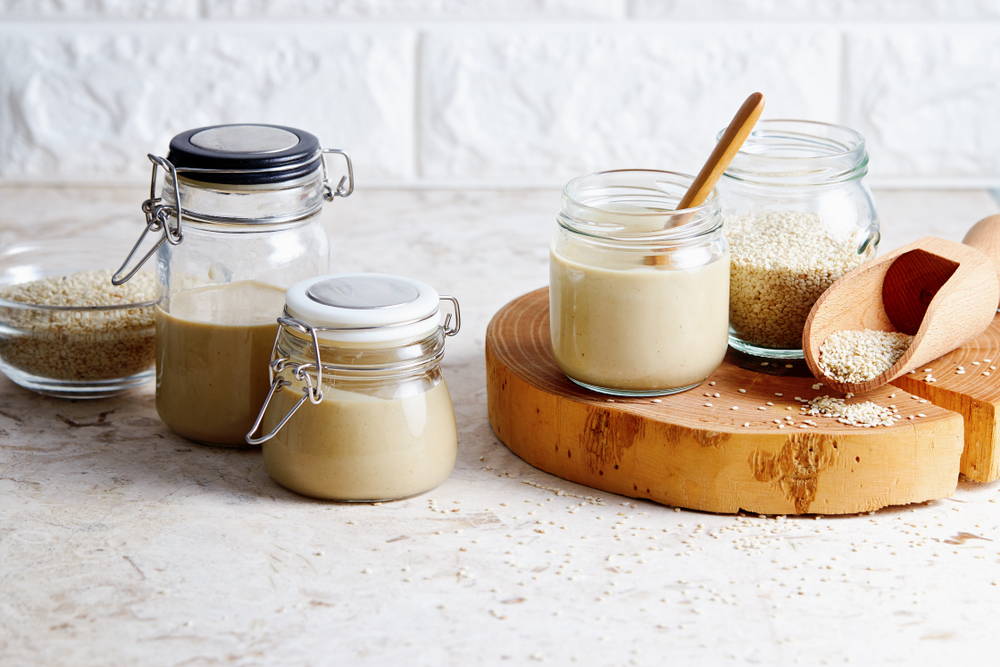 Good for you and filled with flavor, Tahini sauce has calcium, protein & B vitamins all while tasting great!
Don't you just love saying the word tahini? Not only is it fun to say, but it's also delicious to eat. Consider tahini the more savory of the nut and seed "butters" as it's not sweet. It is also so versatile, if you find that you don't have a jar of it at home yet, you are going to want to get yourself stocked up. So let's get into the nitty-gritty.
What is it?
Tahini is a paste of ground sesame seeds used in cooking. Middle Eastern tahini is made of hulled, lightly roasted seeds. East Asian sesame paste is made of unhulled seeds.
Tahini is a major component of hummus and other Middle Eastern foods.
Why it is good for you:
Tahini is a source of calcium, protein, and B vitamins. Tahini is a good source of essential fatty acids (EFA), these EFAs are used in helping to maintain healthy skin.
Because one of the ingredients in tahini is sesame oil, it has quite a high-calorie content. Because of this, tahini should be used in moderation. The good news is the majority of fats in tahini are unsaturated rather than saturated.
Tahini is a source of vitamin E which helps to reduce the rate of aging in body cells.
Sesame seeds are also a good source of the amino acid Methionine. Methionine is an important contributor to liver detoxification and helps with the absorption of other amino acids.
How do you use it?
Tahini is frequently used by many culinary and health enthusiasts. It can be used by itself as a dip with crudité or roasted vegetables as well as being used as a spread on gluten-free bread (it is commonly quoted as being a 'peanut butter alternative' but can also be used as a non-dairy butter or margarine).
You can add a dollop of tahini on top of cooked or steamed veggies, added to cooked quinoa or roasted cauliflower. Don't forget to try tahini in your next smoothie as well.
Or blend it with other ingredients to make a delicious sauce or dressing that you can pretty much use on, or with, anything!
Ingredients
¼ cup tahini
2–3 tablespoons tamari
2 tablespoons apple cider vinegar
¼ cup water (or more if using as a dressing)
1 clove garlic
Juice from half a lemon
¼ teaspoon sea salt
2 tablespoons of nutritional yeast or hemp seeds (can add more for a "cheesier" flavor!)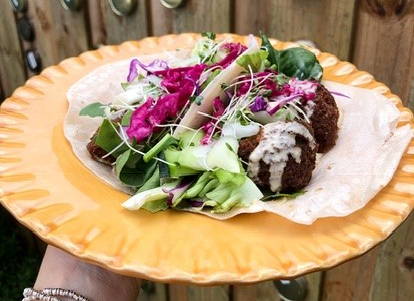 Directions
Place all ingredients in blender or Vitamix, blend on high for a few seconds
Add water if making into a dressing, leave water out if you want a creamy dipping sauce!