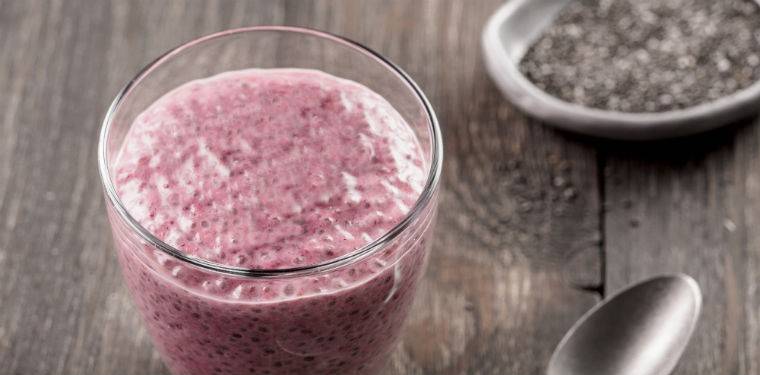 Get your vegan keto on in the sweetest way possible! This berry pudding provides healthy fats and protein!
The ketogenic diet is eating foods that are low in carbs and high in fats. A keto diet can help with your energy levels if you're feeling sluggish and slow. But there are many other health benefits to the ketogenic diet as well. If you're doing a keto diet to lose weight or to combat an illness, or if you're trying to improve the health of your brain or manage your blood sugar, the key is keeping it healthy. And this vegan keto berry pudding will help you do exactly that: be healthy! Make some up for yourself and enjoy the satisfaction of food that tastes fantastic and that will leave you working at your best!
Directions
Soak the chia seeds for at least fifteen minutes (make sure the chia seeds aren't watery but full and plump)

Place all ingredients into a blender and blend away!

Pour into your favorite bowl and top with berries and chia seeds

Enjoy!
STARTING YOUR PATH TO HEALTHY LIVING
At the end of the day, there is a lot that goes into a holistic lifestyle. When you start your journey to healthier living, there seems to be so much information to weed through. It can be confusing and difficult to determine what you should focus on first.
That's why we've developed a short 15 Point Guide to Essential Health. Take charge of your health, and, with a little help, you'll be living a more fulfilled life in no time.