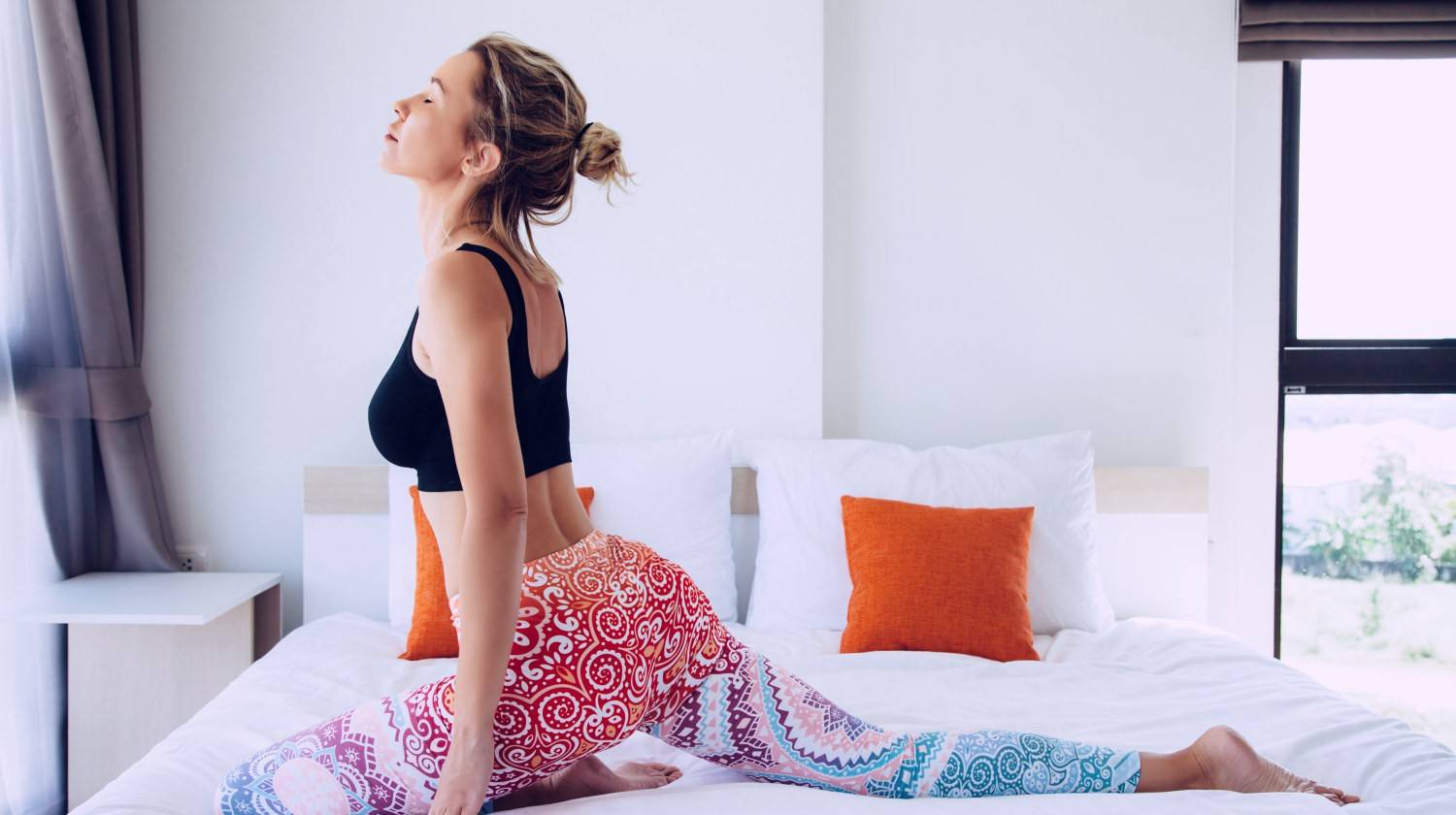 Indoor Fall Activities for Adults and Children That Spell Healthy and Fun

Time to Plan Active and Fun Fall Activities
The cold season is here once again, and you know what that means: a great time with these indoor fall activities. Do not give in to the autumn call for couch potatoes!
Get up and get moving. Sunshine and awesome can happen indoors, too!
As the weather cools down, it's easy to find a spot on the couch and stay there until the sun surfaces again. But if you can find an indoor hobby you love, you'll be more motivated to get up and move, keeping your mind and body healthy this fall.
These 15 hobbies help you build mental and physical strength while having fun and staying warm. Give them a try to see which ones you'll do this winter.
1. Knitting
In a poll taken from 3,500 people, knitting was found to be the number one indoor hobby to try in 2016 and is perfect for the fall for a number of reasons.
Not only does it allow you to work on your hand-eye coordination, but it also forces you to focus. Not to mention, the process of knitting can be relaxing for many people.
The best part: the holidays are coming. Knitting is an inexpensive way to DIY gifts your loved ones can use all winter long.
Get inspiration from websites like Pinterest and Ravelry to decide which projects to start on first.
2. Cooking
Head into the kitchen this fall and tie on your favorite apron. Cooking is a great way to stay healthy when the cold weather comes creeping in.
But this fall, don't turn to your typical favorites like lasagna or roasted vegetables. Try something new like creamy avocado asparagus soup or sweet potato gratin.
Challenge yourself to cook one new recipe or dish a week. Use recipes as your inspiration and then put your own twist on them to see what you can come up with.
Focus on using whole, healthy ingredients to keep your body feeling great, even on the coldest of days.
3. Swimming
Swimming has been found to have similar effects on your mental state as yoga, thanks to the rhythmic movement of your body and breath. This makes it a great way to keep the mind and body healthy during the cooler months of the year.
If you don't have access to a swimming pool at home, head to your gym or the local YMCA. You'll be sure to find one you can use for a nominal day or membership fee.
4. Boxing
Boxing is not only an incredible cardio workout, which might surprise some people, but it also helps build full-body strength.
In addition to the undeniable physical benefits, boxing keeps you on your toes, both physically and mentally. When sparring with others, you have to anticipate their next movement and duck before getting hit.
The best part: You can take out any holiday frustrations on the punching bag, which works shockingly well for relieving stress.
5. Dancing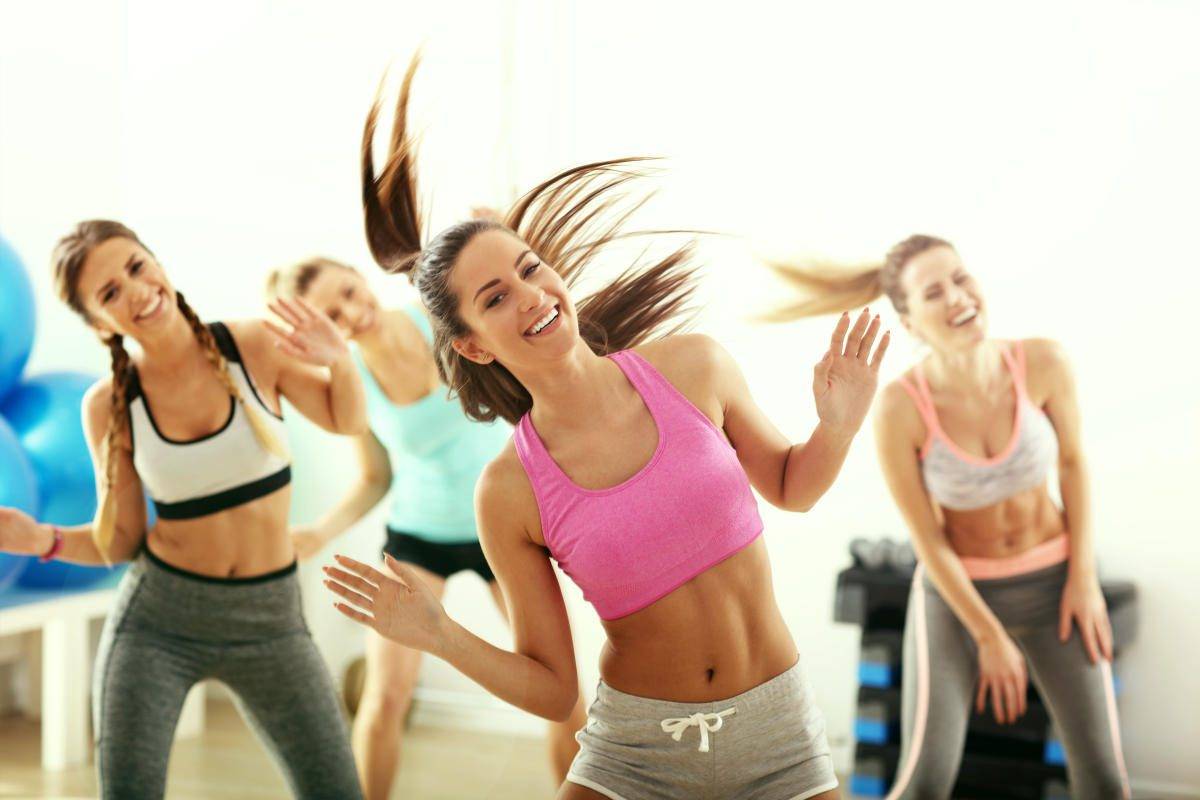 If you love dancing around your house, this is the fall hobby for you. But instead of dancing in your living room, take it to a studio.
You can try a variety of fun classes, including tap, hip-hop, contemporary, and more. Memorizing dance routines and learning new moves helps keep your mind sharp while you get a new kind of workout.
Many studios offer your first class or week of classes for free. You can decide which one you like best before investing in a membership.
6. Celebrating Festivals Indoors
The autumn season usually signals the start of many fun festivals and events, such as Oktoberfest and Halloween. When you can't go out, though, why don't you bring the fall festival inside your home?
One of the fall activities you can do is pumpkin carving to celebrate Halloween or harvest festival.
In the morning, head to the pumpkin patch for picking. Then, in the evening, gather your kids around and decide the designs you want to make.
Instead of having Oktoberfest, as beer can be unhealthy, how about making these delicious smoothies and juices you can cheer with friends to celebrate?
7. Working Out
One of the indoor activities you should not give up is working out. If the weather isn't good, you can try a variety of exercises in the comfort of your home:
Yoga

Plyometrics

Treadmill running

Tai chi
What is plyometrics? Also known as jump training, it is an exercise that compels the muscles to exert their maximum force in short intervals to increase speed and strength.
What makes this one of the best fall hobbies? It turns out the colder temperatures can be good for your cardiovascular health.
You can also avoid packing on some weight during the season. It's not uncommon for people to gain as much as 5 to 10 pounds during fall and winter months.
Note: Further improve your health and stamina with plant-based protein powders such as Sunwarrior Protein Warrior Blend. You can take it as a pre- or post-workout drink.
RELATED: 3 Ways To Cold Weather Motivation
8. Making Healthy Sweet Treats with the Kids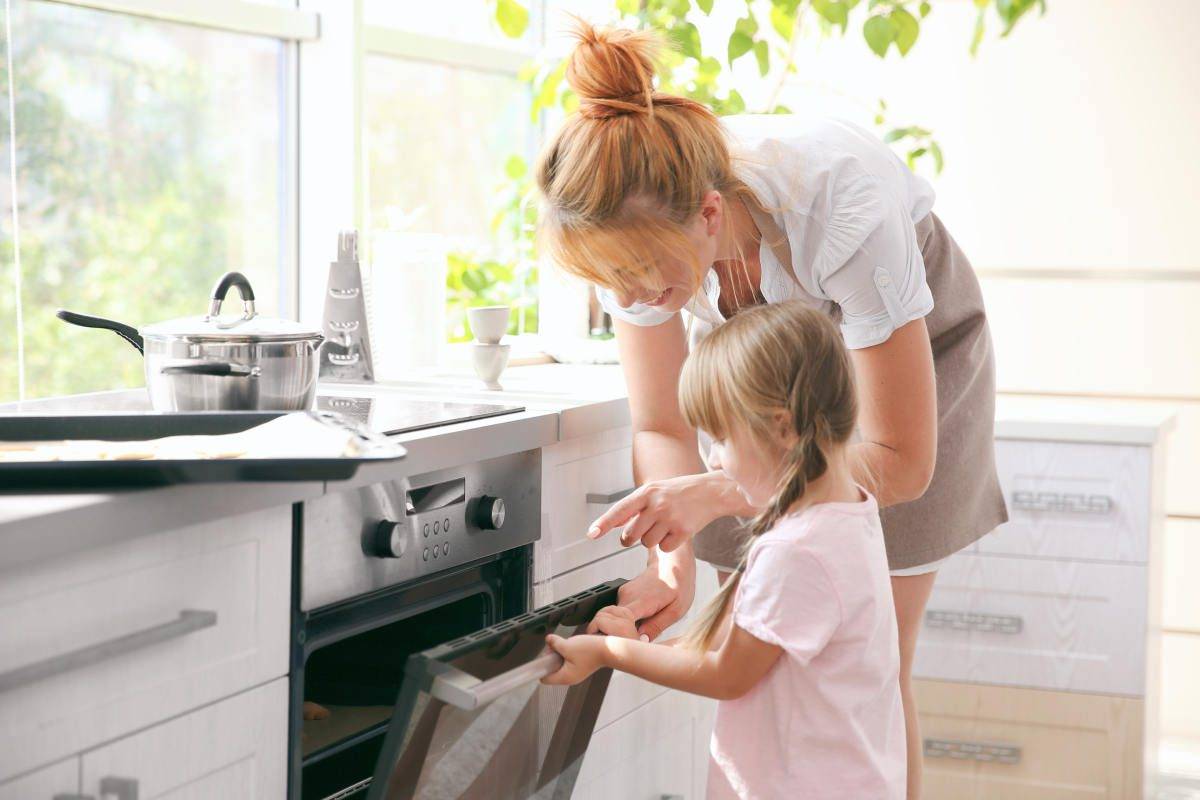 Let's face it, for children, every season is the perfect time to make yummy sweet treats. The good thing is you can make it more nutritious for them.
For example, one of the fall activities for kids is ice cream making. Instead of using a lot of artificial sugar, you can substitute it with bananas.
This autumn season, you may also make delicious desserts with some hint of Ormus Super Greens. It's a smart way to increase their nutrient intake, such as vitamins and minerals.
9. Fostering a Pet
Can't visit a petting zoo? How about bringing a pet home instead?
One of the fun fall indoor activities for the kids is letting them play with pets. For one, having them around may help improve their immunity!
Pets can also teach them vital life skills, such as trust, love, responsibility, and communication. These furry friends may also be beneficial for children with autism.
A 2015 study showed the presence of animals helps these children cope with social anxiety. They may even teach them how to interact with others better.
If you cannot adopt a pet yet, then you can foster one. It relieves the burden from the pet shelters (which are running in overcapacity), and you can use the time to assess if your home is ready for a new companion.
It won't be surprising, though, if you change your mind and welcome the dog or cat into your family officially.
10. Watching Changing Fall Foliage
Don't let the cold chill stop you from enjoying the fall colors. You may not be able to take a scenic drive, but you can see the leaves change hues on trees right at your own window!
It may sound like one of those boring fall activities, but it's not. In fact, it may be excellent for your health.
A 2015 study cited how looking at images of natural scenery (such as fall foliage) can decrease your stress levels by affecting your parasympathetic nervous system.
It is one of the divisions of the autonomic nervous system that regulates rest and digestion. In other words, it brings your heart rate down and your gut stable and healthy.
To make the experience even more calming, swap pumpkin spice lattes with healthy pumpkin spice smoothies. You can then pair them with a peanut butter sandwich using gluten-free bread or pumpkin pie.
11. Scrapbooking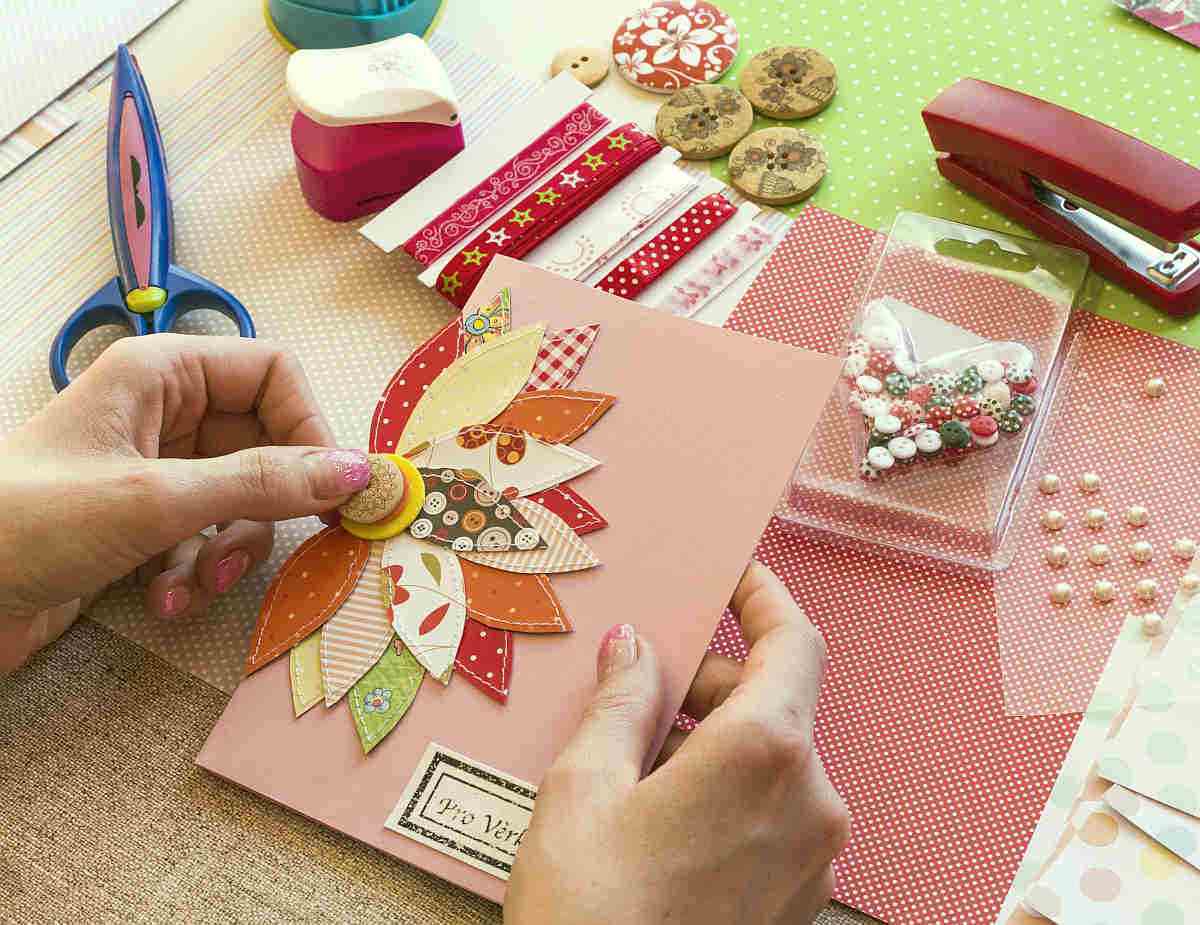 Another of the many best indoor hobbies to try is scrapbooking. Now, what makes this one of those amazing crafts activities to do this autumn?
Scrapbooking may actually help build a child's self-concept, which serves as the foundation of who they are. It may even boost their self-image even at a young age.
It's also one of the fall activities for the entire family, especially the older adults. It can introduce pleasant memories, which can then increase the feelings of happiness and reduce stress.
12. Listening to Music
Music is food for the soul, they say. It's one of the most powerful forces on the planet as it can heal the wounded or enhance a person's creativity.
In fact, it's one of the underrated healthiest hobbies out there! You can listen to music in many ways.
For example, you can drive down to your local bar or indoor concert hall to enjoy live music. You can also connect your Spotify to a Bluetooth speaker and play your favorite tunes.
Listening to classical music can bring down your high blood pressure induced by stress. You can also use music to make working out fun and even meditative.
13. Playing
Outdoor fall activities may involve figuring out your way in a corn maze, visiting a haunted house in a theme park, or letting the kids hitch a wagon ride in the yard.
In case the weather doesn't permit it, you can consider the following fun indoor activities for play:
Board games, such as Scrabble, Monopoly, or Snakes and Ladders

Touch the color

Makeshift obstacle course

Role-play

Scavenger hunt

Lego building
Play is significant in promoting healthy child development, but parents can also benefit from it, too. Not only can it help reduce stress, but it also improves their bond with their kids.
14. Visiting Heritage Homes
Just in case you're longing for the outdoors and to take a scenic drive to watch the changing leaves, here's one of the fall activities you can try: historic site tours.
You can tour a heritage home in your city or a different county. You may also check out old commercial buildings, as well as museums and greenhouses in botanical gardens.
Many of these tourist spots also have fall activities for guests, which may include lectures, interactive exhibits, and workshops.
15. Vacationing in a Mountain Cabin
Want a complete change of scenery—literally? Exchange an indoor stay at home for a holiday in a mountain cabin!
You can do all the other indoor activities on this list and much more. When the weather is fine, you can take a walk or a hike around the surrounding areas.
You may visit a nearby river for some fishing or pitch a tent in the evening. If you're struggling with sleep, camping can help reset your sleep-wake cycle.
Take charge of your autumn mood in this video from Sunwarrior:
Give these and other indoor hobbies a try this fall to build mental and physical strength, staying fit and healthy despite the cold weather.
What are your favorite good indoor hobbies during the fall? Share your list in the comments section below!
Up Next:
Editor's Note: This post was originally published on October 17, 2016, and has been updated for quality and relevancy.