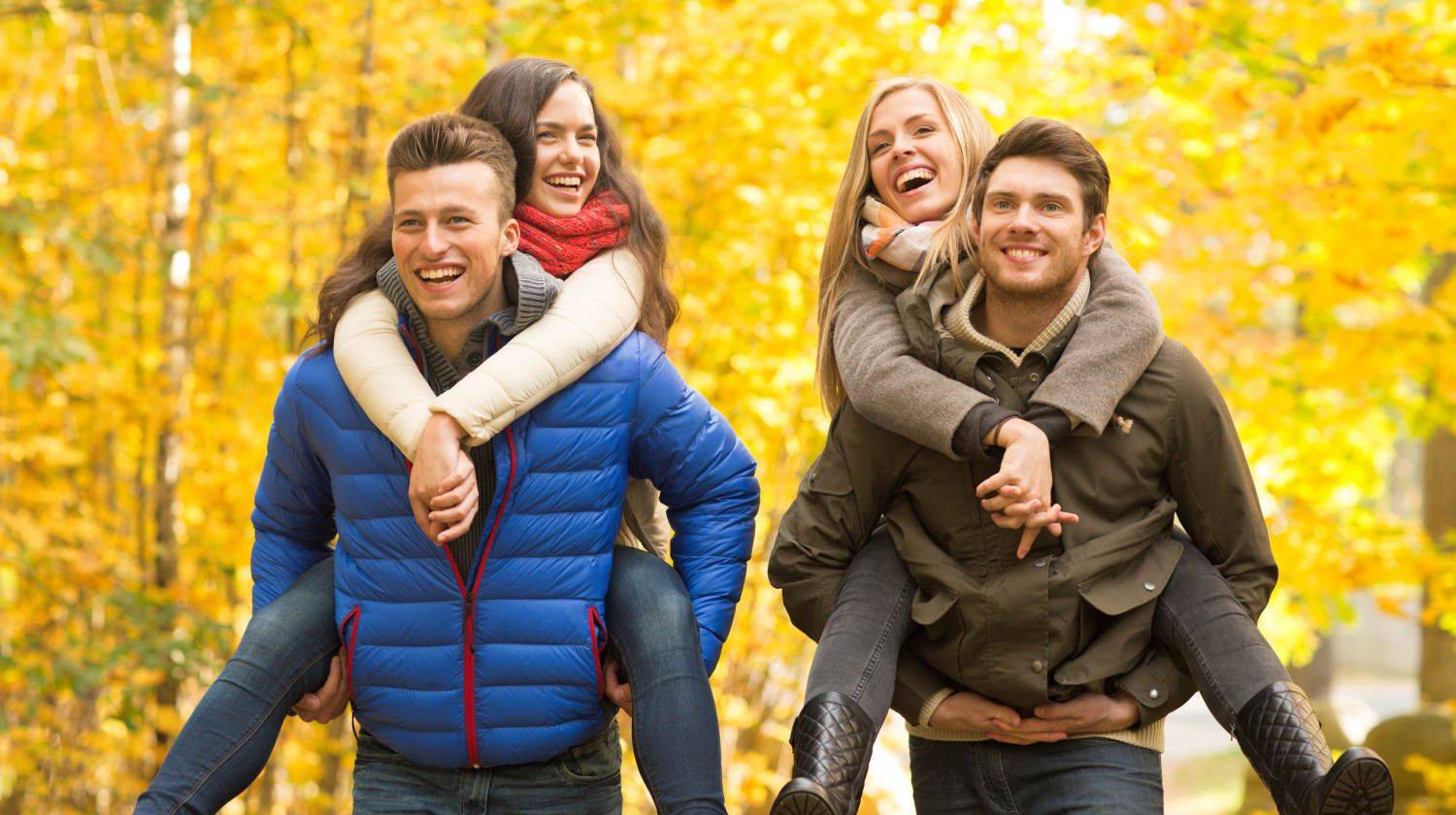 Stay Active, Healthy, and Happy with These Outdoor Fall Activities
Stay Outside with Some Outdoor Fall Activities
Baby, it's gold outside and orange, yellow, and red, so you know what that means: outdoor fall activities! Get in on the fun and the beauty that is autumn by staying active and outside this fall.
It's snugly sweater time, people! That may not excite all of you, but it should.
It's also the time when things cool off, pies come out of ovens, hot chocolate becomes in vogue, and pumpkin spice takes over the world. Some part of that must be nice for you.
Fall is also when we start bundling up, eating too much, and staying indoors. If you really want to have a beach-ready body next summer, it starts by staying fit and active year-round.
Here are some ideas to keep you moving throughout this autumn season:
1. Hike to Stay Active
Fall is one of the best times to go hiking, climbing, or for a gentle stroll through the great outdoors. You miss the summer crowds without melting into a puddle of overheated goo in the process.
2. Camp to Spend Time in the Mountains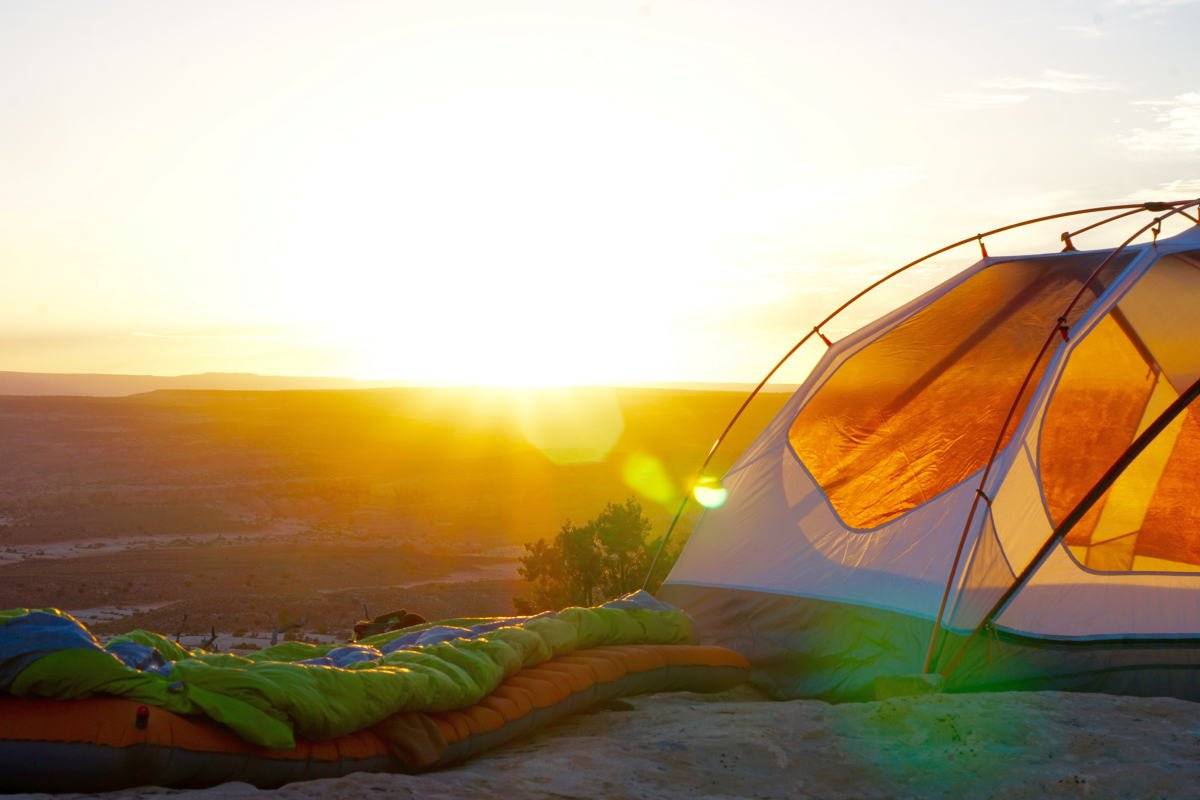 Take advantage of the colder days to enjoy a night under the stars. Camping is great for the body and the mind. You pack up, move around a lot, and get the stress release that comes from being outside.
3. Corn Maze to Get Some Cardio
These fun mazes start popping up when the crisp air rolls in. Race your family or friends.
For extra cardio, visit one of the scarier ones late at night.
4. Hit the Gym to Keep Your Body Fit
If you aren't all about fall, now is a good time to get a gym membership and use it.
Get in the habit before it gets colder, and you may stick with it through winter, too.
5. Head to the Park to Play
Visit your local park. Swing, run, play Frisbee, pick up pickleball, play volleyball, or simply sit beneath an older tree to watch the leaves fall.
What is pickleball? Similar to racquet sport, it combines the principles of other sports, such as tennis and badminton. Players use a polymer ball, which they hit using paddles.
6. Bike to Exercise Your Legs and Lungs
That cold air makes more strenuous activities bearable. Hit those trails or the pavement and let the autumn oxygen fill your lungs.
7. Take a Class to Nurture Your Passion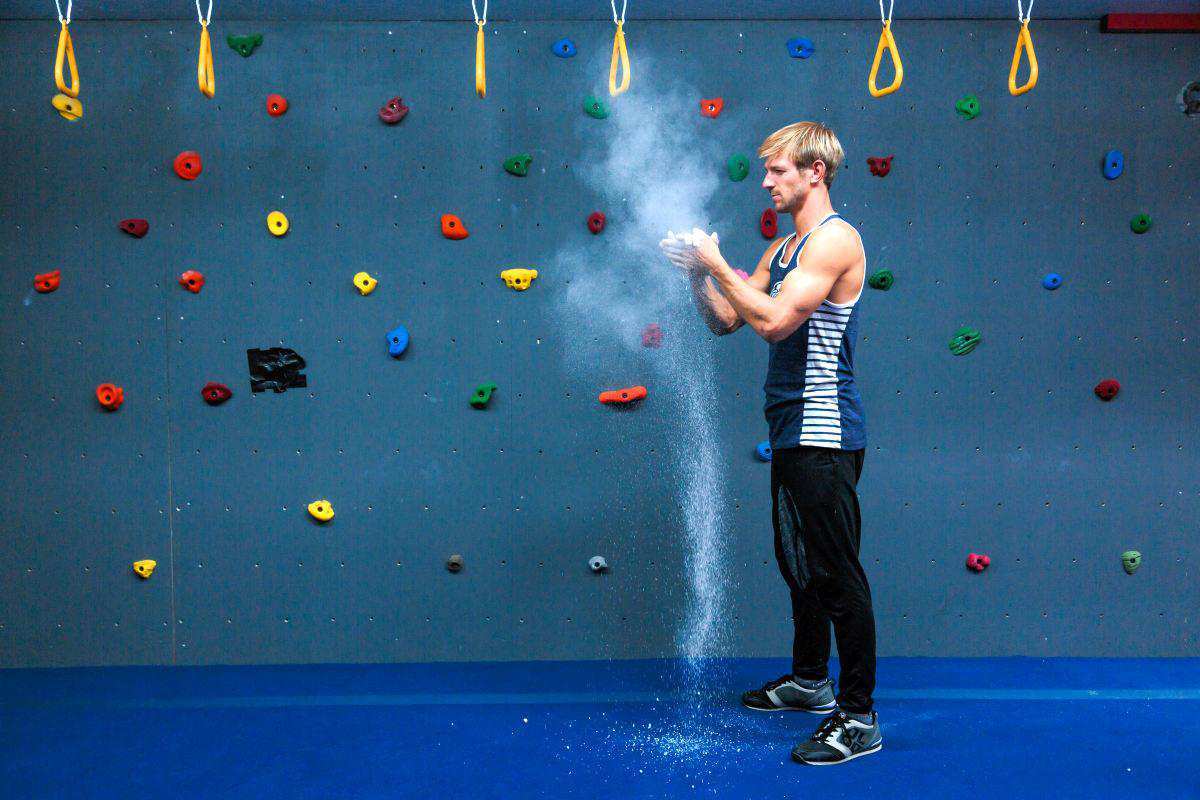 Many fitness classes and adult sports start in the fall. Sign up for something that speaks to you, your interests, and your fitness level.
Perhaps you want to try high-intensity interval training (HIIT). If you want something low-impact, there's tai chi, which is also an excellent stress reliever.
These outdoor fall activities can help you enrich your workouts, improve your health, and focus your attention on a new experience.
8. Walk to Experience the Fall Foliage
You know that street in your town you just love? Walk it and enjoy the scenery and the fall colors.
9. Visit the Farmer's Markets to Buy Seasonal Produce
They have fresh in-season fruits and veggies waiting for you. They'll also keep you active at least one day a week while supplying real nutrition.
10. Calendar It to Avoid Missing Out
Plan ahead and jot down times to go out and be active. If you don't write it down, you know you probably won't follow through.
11. Run to Boost Your Endurance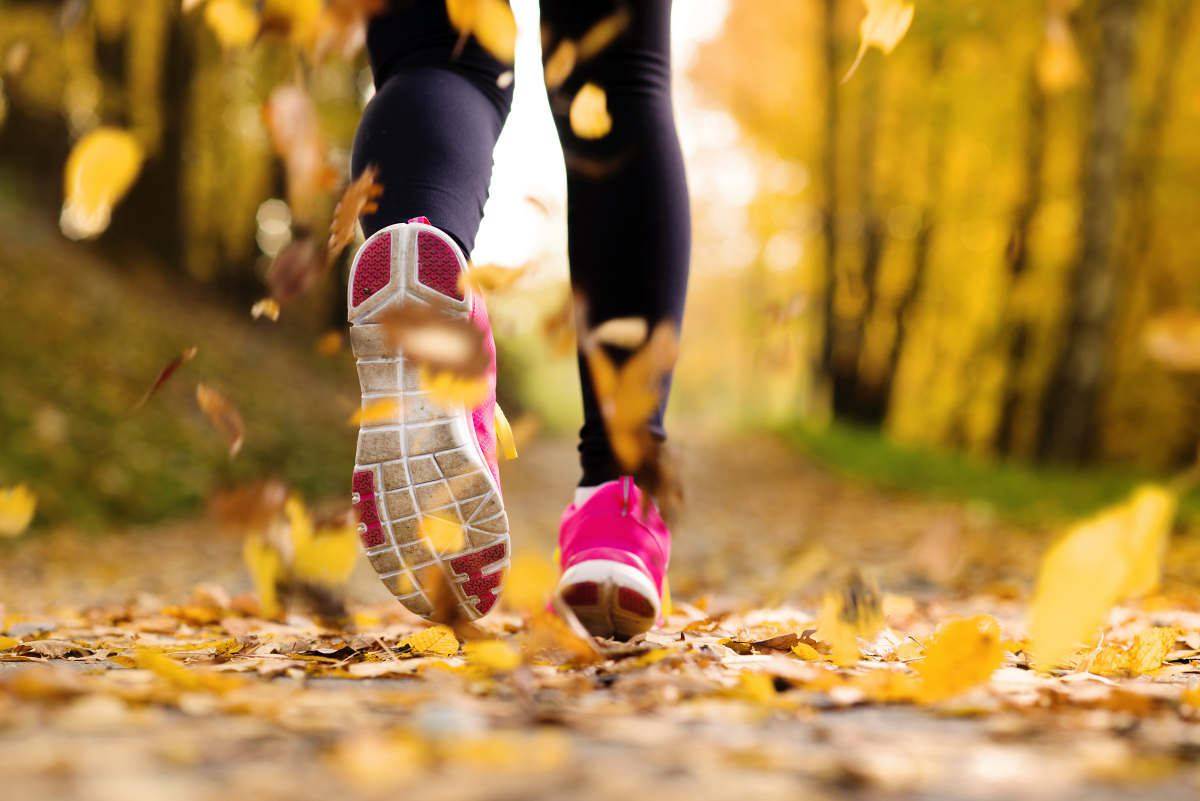 Jogging is a great way to enjoy autumn. There are also a ton of fall-themed races this time of year.
Join a Halloween or pumpkin run

Race for cures

Sprint past zombies
There are races for everyone.
12. Clean Your Backyard to Burn Calories
You don't have to leave your home at all to enjoy outdoor fall activities. For example, you can keep up with your backyard's maintenance and burn calories at the same time!
Raking alone can burn more than 150 calories depending on your weight. That's only a half-hour worth of work, so just imagine how much you'll burn if you're even more hardworking.
Don't you know that gardening is one of the fun children's activities to do at home? You can plan some fall outdoor activities for kids right in your yard as well, such as moving plants to new pots or bringing tea time outside.
13. Spread a Blanket in an Open Space to Picnic
Many of the outdoor fall activities require you to move or exercise, but if this is not what you want, then how about a picnic?
The fall season is a perfect time to head out as it's most likely sunny, but the heat won't burn your skin. Sunlight can also increase vitamin D, along with Vitamin Mineral Rush.
You can do this in the park, a public garden, or areas where there are plenty of trees. There, you can spread your blanket, eat some peanut butter sandwiches, and perhaps continue reading that book you started last summer.
Picnic is also one of the fun fall outdoor activities for preschool as the tykes can run around and roll in the grass while soaking up the sun and getting themselves some vitamin D.
14. Take a Scenic Drive to Explore
Sometimes, moms and dads need a break, and one of the fall outdoor activities they can do is take a scenic drive across the countryside. You can even rent a top-down car to feel the colder weather.
Along the way, you can do other outdoor fall activities such as hiking trails, kayaking, rappelling, and other outdoor adventures.
To make sure you have some energy all day long, bring Sol Good Protein Bars with you.
15. Climb a Rock for a New Adventure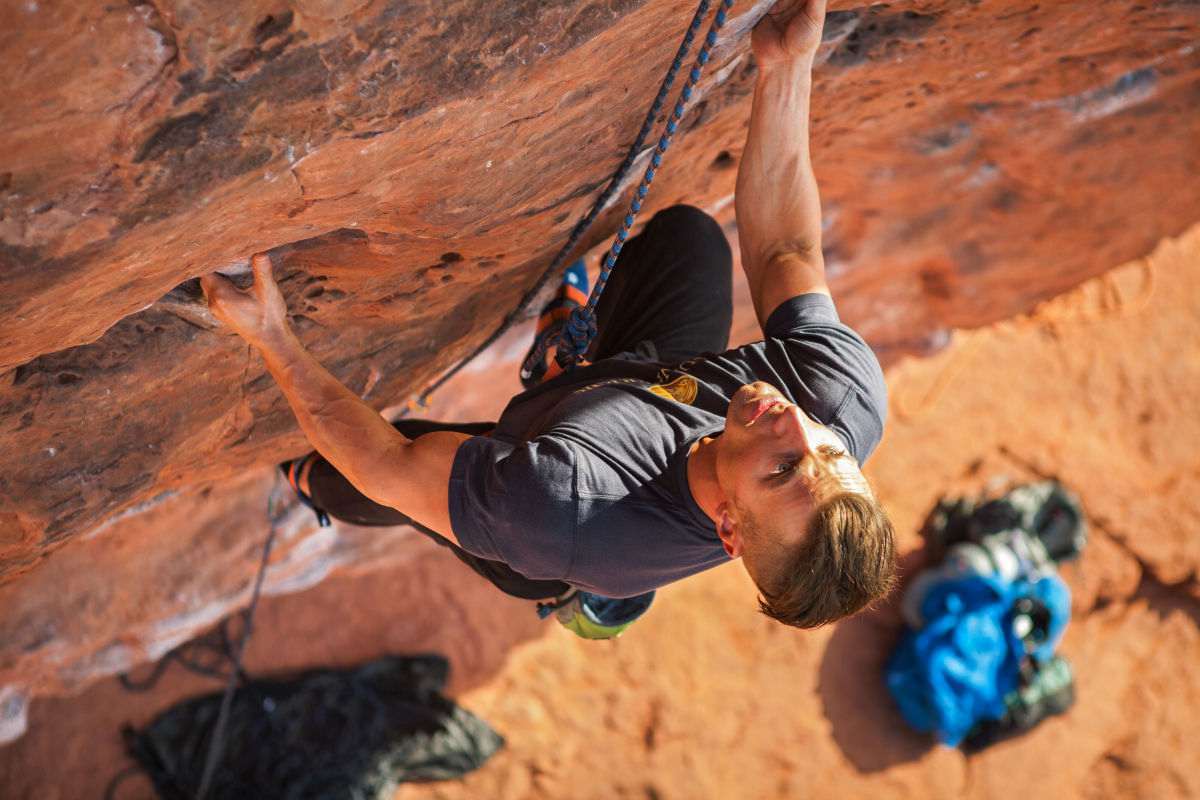 Mountain biking is no doubt one of the fun outdoor activities this fall, but if you also want to try something new, try your hand at rock climbing.
What makes this one of the best outdoor fall activities? It's an awesome exercise!
One study suggests it can enhance handgrip strength, vertical jump, sit-ups, push-ups, and pull-ups. It can also increase the amount of oxygen you can use in an exercise.
16. Visit a Petting Zoo to Let the Children Enjoy Fall Season
Are you looking for fall outdoor activities for families? How about a tour in a petting zoo?
As one of the fall outdoor activities for toddlers, a trip to the zoo actually helps boost their scientific and environment knowledge more than learning these from classrooms alone.
It's not only one of the fun children's activities, adults can have a good sweat, too, with all the walking they get to do.
17. Pick Fruits to Enjoy the Sun
The colder weather may encourage you to spend more time indoors, but that won't get you any sun.
Staying outside, even for an hour, is one of the healthy outdoor fall activities because you'll absorb some vitamin D. This vitamin is essential for improving the absorption of calcium into your bones.
Some types of research also suggest it has a positive effect on your immune system so you can better protect yourself from diseases common during the fall season.
You can also make it more enjoyable by fruit picking, which is common during a harvest festival.
18. Join Holiday Events to Meet New People
Children don't have the monopoly on the holidays, such as Halloween or Los Muertos. Use it as an excuse to participate in a fall festival or event and meet new people.
Some people tend to exhibit seasonal affective disorder (SAD), where they feel more depressed. This may be due to many factors such as isolation.
The next time you plan outdoor activities for fall, don't forget social connections.
19. Check Out Botanical Gardens to Stimulate the Children's Senses
Another on the long list of outdoor fall activities, especially for children, is checking out the nearby botanical garden. Places such as this can stimulate your kid's senses and improve their creativity.
Gardens can also teach them about compassion for the environment, discipline, and even self-confidence.
It's also common among public gardens to have fall outdoor activities for preschoolers. These can include painting workshops, games, storytelling, and a whole lot more.
Take charge of your autumn mood with Dr. Weston in this video from Sunwarrior:
There are a million other ways to be active and outside this fall. Visit a pumpkin patch, host a haunted house or spook alley, and meditate among the orange, red, and yellow leaves.
You can do yoga at a state or national park, take your farmer's market finds out to the grill, sip hot chocolate or herbal tea on your patio, rake your yard, toss the kids in leaf piles, and relish the shifting weather. Fall never lasts long, so enjoy it!
What are your favorite fun outdoor fall activities? Share some ideas in the comments section below!
Up Next:
Editor's Note: This post was originally published on September 30, 2016, and has been updated for quality and relevancy.