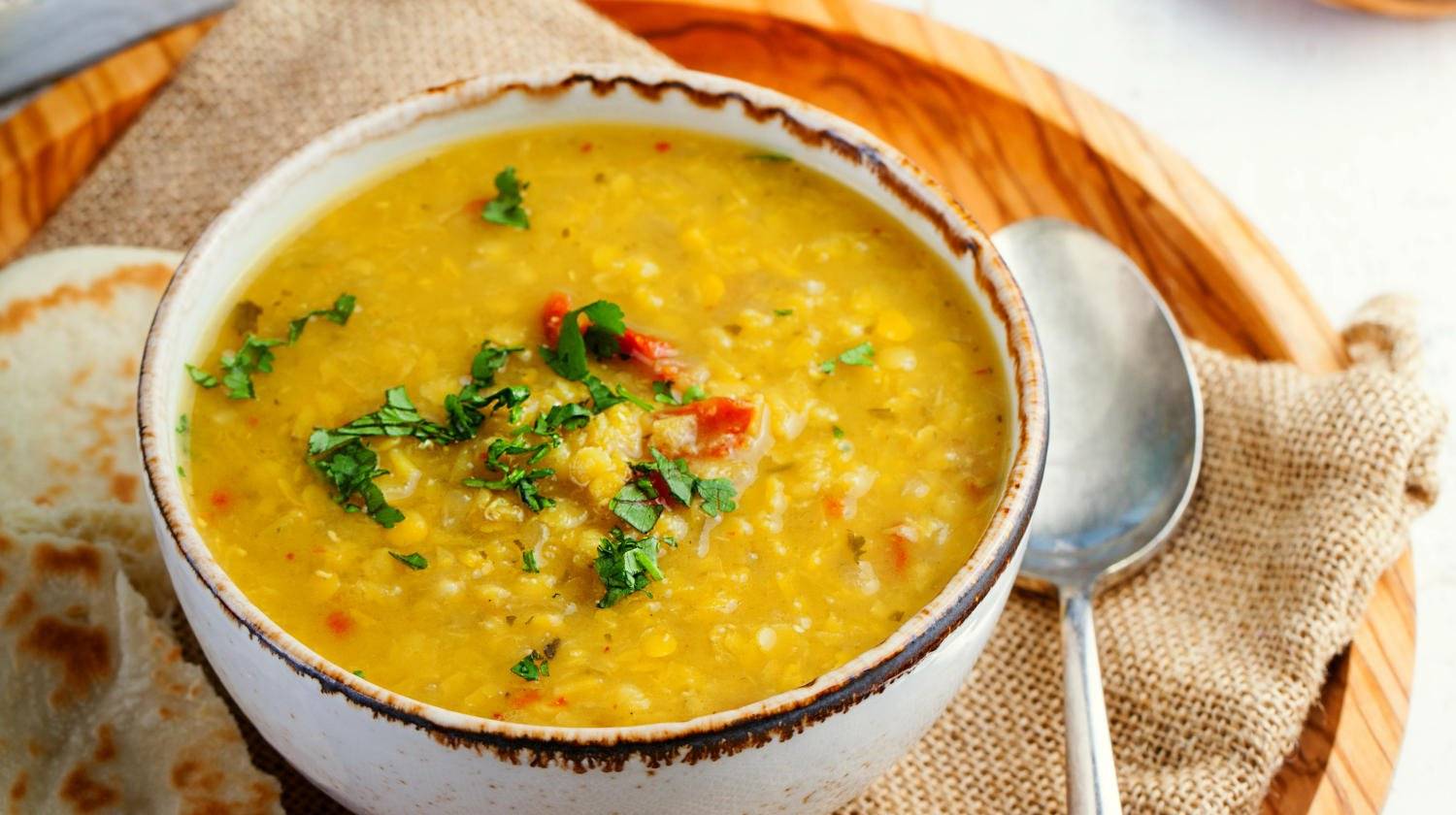 16 Vegan Soup Recipes That Will Delight Friends and Family This Fall
I'm Ready for Fall, Are You?
For me, fall means more vegan soup recipes. I suffer through summer with the are-you-crazy glares coming at me at mealtime.
No matter how hot it is outside, I still enjoy sipping on a warm bowl of soup. There's something so simple and nourishing about soup.
It's a mélange of flavors, textures, and nutrients. Warm foods and liquids are more easily absorbed by the body, decreasing the amount of work out for the digestive system.
As a vegan, I've always got the perfect soup ingredients in the house: fresh vegetables, beans, and grains.
They're so versatile, tasty, and filling that they satisfy the biggest meat-eaters, too. Now we're in the thick of autumn, and it's finally a perfectly (and socially) acceptable time to make all kinds of soups.
From the creamy to the hearty, you'll love these autumn soup ideas:
1. Pumpkin (or Squash Soup)
Make a meal of the pumpkin gourd this year by turning it into a creamy, spicy, and sweet soup.
You can use most any winter squash as a substitute. Try this delectable recipe.
2. Tomato Bisque
If you've stored your summer tomato bounty properly, now is the perfect time for a warm bowl of tomato bisque.
It may make you want to curl up on the couch with a good book and a comfy sweater—and that's exactly the point!
3. Mulligatawny
Spices always make me feel warmer in cold weather. This Indian mulligatawny recipe is the perfect example.
What is mulligatawny? It is a South Indian staple that combines spiced curry, coconut milk, and apple.
It's an aromatic feast all on its own. Once you lift the spoon to your lips, you enter an entirely magical tummy-tickling domain.
The recipe comes courtesy of expert vegetarian Indian chef, Madhur Jaffrey.
4. Spiced Black Bean
Black beans are indispensable to the vegan diet. They earn the same place in the soup world too.
After living in Miami for a few years, I'm particularly fond of the Cuban-style black bean soup.
Spice it up or down the heat meter to your tongue's liking. Serve it with warm tortillas and sliced avocado.
5. Creamy Cauliflower
Angelica Kitchen in New York City's East Side serves an unbelievable creamy cauliflower soup worth the airfare from Los Angeles.
But a decent knock-off can be made at home, with little more than cauliflower, a good blender, and a good imagination that puts you in the corner window staring down E. 12th Street.
6. Vegan Vegetable
The simplicity of a fabulous broth and tender vegetables is my ultimate favorite in the colder months.
Here's a recipe I rely on a lot (especially since I wrote it!). Serve for lunch by itself or with rice or noodles for dinner stew.
7. Tuscan Kale and White Bean
The Italians may be known for pizza and spaghetti, but you'll fall in love all over again with this scrumptious kale and white bean soup.
8. Mushroom Barley
It's a staple in the soup world and for a good reason. It's warming and filling, with great flavor and aroma.
This incredible recipe comes courtesy of the brilliant vegan chef, Isa Chandra Moskowitz. Using fresh herbs brings the flavor to the next level.
9. Creamy Carrot Coconut
Carrots are often the unsung heroes of soup—lingering in the background as a subtle flavor and tender crunch, but they hold their own as the star in this delicious creamy carrot coconut soup.
Along with coconut milk and curry seasoning, it's warming, filling, and oh so satisfying too.
10. Lentil
Never underestimate Martha Stewart! She does a lot of things really, really well.
This veggie lentil soup is proof positive. Make a big pot of it and freeze half—if it lasts that long.
11. African Peanut
Yes, peanut soup. Trust me, I saved the best for last!
Peanuts don't do anything for me generally. Exception? African peanut soup.
It's a traditional dish modified for the vegetarian, and it's simply divine. The ginger and peanut butter work marvelously well together.
The beans and vegetables make it a filling meal all on its own. Enjoy
RELATED: Autumn's Natural Superfoods: In-Season Produce
12. One-Pot Vegan Minestrone Soup
One of the best vegan soup recipes for autumn is a classic: vegan minestrone soup. Also gluten-free, it combines traditional herbs such as chopped fresh cilantro.
You can also add some minced garlic, and vegetable broth, which may be DIY or canned, for extra flavor. If you miss the summer, put in some roasted tomatoes as well.
13. Hearty Chickpea Soup Recipe
Another one of the excellent vegan fall soup recipes is chickpea soup. Chickpea is rich in fiber and protein, which is great if you're trying to control your weight this season.
It also includes a teaspoon or two of ground cumin, a spice with anti-inflammatory properties.
You will find this one of simple vegan autumn recipes to try. With some garlic cloves, olive oil, and canned vegetable stock, you can prepare a hearty meal in 30 minutes.
14. Blended Veggie Soup Recipe
Vegan soup recipes tend to be watery. What if you're craving for something creamy but cannot add milk or anything dairy?
One of the best solutions is to blend it! Using your immersion blender, you can have a thick vegetable soup recipe.
This recipe calls for basic ingredients such as celery stalks, carrots, garlic cloves, and ginger. You can also make use of any of your favorite vegan soup recipes as a base.
15. Lemon and Garlic Wild Rice Soup
When it comes to autumn vegan recipes, you can experiment. For starters, try this soup that mixes some lemon juice with garlic and wild rice.
This vegan gluten-free recipe substitutes protein with carbs in case you want to work out in the chilly weather. You need all the energy to power through.
Adding lemon juice gives this soup some freshness and tanginess. Nothing goes to waste, too, as you can use both the skin for zest and the juice.
Try this recipe for the lemon and garlic wild rice soup.
16. Pasta E Fagioli
If you don't fancy rice, then perhaps pasta will do. One of the simple vegan soup recipes is pasta e fagioli, which simply means pasta with white beans.
Excellent Tips in Making Your Vegan Soup Recipes This Autumn
Making vegan soup recipes may require some patience and determination. To make your kitchen time worthwhile, here are three tips:
1. Enhance the Flavor with Other Healthy Ingredients
One of the cool things about fall vegan soups is their flexibility. Usually, you can put in all your favorite veggies like asparagus, butternut squash, beets, or even Sunwarrior Ormus Supergreens.
To elevate the taste of your fall vegan recipes, consider adding others. For example, you may have mushrooms, cashews, or corn.
You can also flavor the soup with soy sauce if you want to go the Asian route or sour cream for more thickness.
2. Make a Batch
When it comes to vegan soup recipes, nothing screams instant than by cooking them in batches. You can put some of the soup in the fridge and the rest in the freezer, where it can stay for a few weeks.
These vegan fall soups are perfect on days when the cold weather wants you to stay in your bed longer or don't have the energy to create a meal from scratch.
3. Use Fresh Ingredients as Much as Possible
An excellent way to make these vegan fall recipes stand out is to use only fresh, healthy ingredients. As much as possible, seek out or grow herbs such as thyme, oregano, and cilantro.
When it's a challenge to do so, you can make your own collection of dried thyme and herbs. Another is to place your unused herbs on ice cube molds, layer them with olive oil, and place the tray inside the freezer.
This way, when you're ready to boil your soup, you can drop one of the cubes, and voila, you have more flavorful vegan soup recipes on demand.
Check out this creamy fennel soup with Jason Wrobel in this video from Sunwarrior:
Make fall more memorable for you and your family with these quick and easy vegan soup recipes. Let them taste fall soup recipes that nourish not only their tummies but their entire body with vitamins, minerals, fiber, good fats, and protein.
What are your go-to vegan soup recipes this season? Share your favorite vegan autumn recipes in the comments section below!
Up Next:
Editor's Note: This post was originally published on November 20, 2012, and has been updated for quality and relevancy.