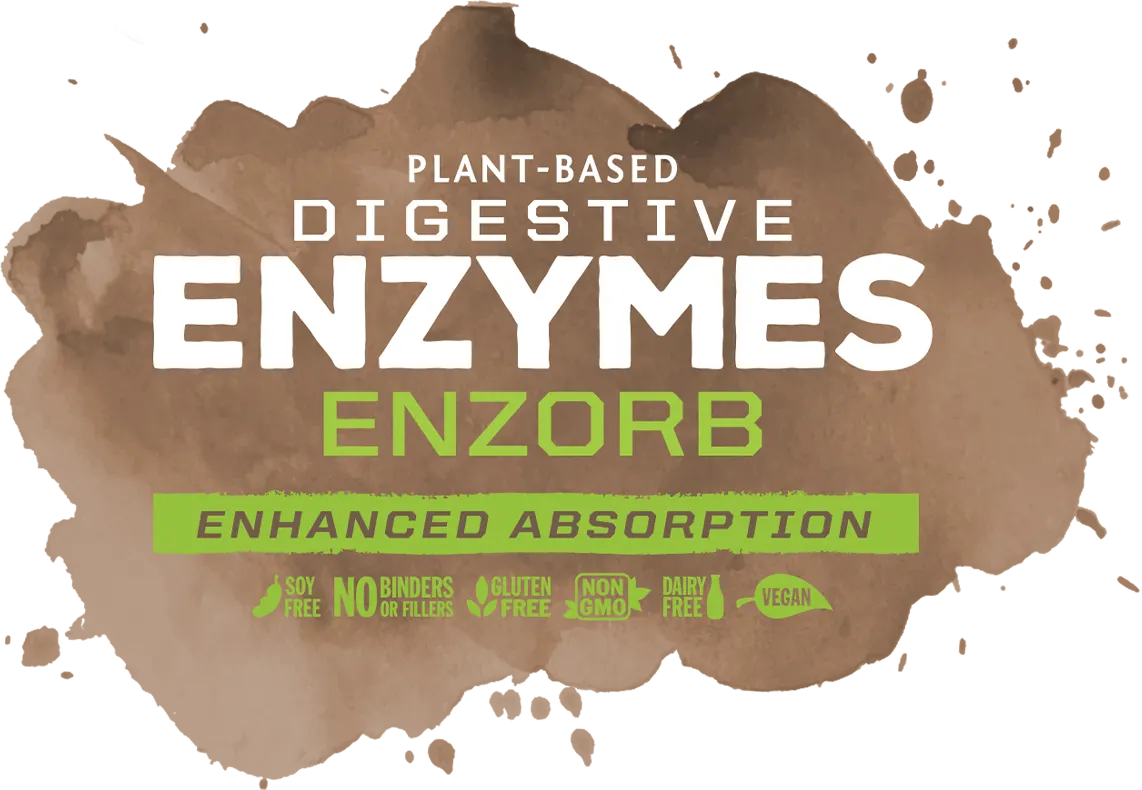 AstraZyme™ is a special blend of trace minerals, antioxidants, and adaptogenic superfoods!
This breakthrough nutrient has been clinically proven to enhance the absorption of key ingredients, including amino acids and vitamins, by increasing the transport of these nutrients into intestinal cells where they enter the bloodstream. Trace minerals keep the enzymes working long after other enzymes would quit while antioxidants and adaptogens soothe and protect cells from damage, so they can work harder and faster. That's the true power of AstraZyme™!
• Break down 90–96% of proteins in a pH range from 4–10 within 30–60 minutes
• Absorb more peptides and increase assimilation by 30%
• Increase the absorption rate of amino acids by 61%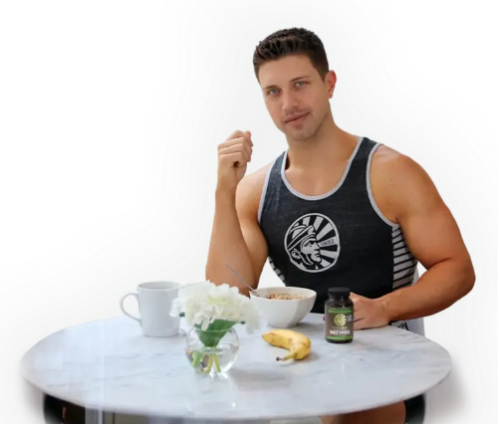 Our goal was to seek out clean and bioavailable enzyme sources. Vegetarian enzymes are the most stable and work in a wider range of pH environments, including the acids found in our digestive tract. Protease enzymes are vital, as protein is one of the most difficult nutrients to absorb. Since protein is essential for health and fitness, we loaded Enzorb with 85,000 HUTs of protease per capsule! We achieved this with the help of the "Father of Enzymes," Viktor Kulvinskas. With over 35 years of enzymatic research, his expertise was crucial to the creation of Enzorb: the most potent and effective enzyme.

• Breaks down amino acids to maximize digestion of plant and animal protein
• Helps alleviate inflammation and improve circulation

Carbohydrate Enzymes (13)
• Breaks down starches and complex carbohydrates
• Prevents gas and bloating after eating beans, grains, and legumes
• Helps digest lactose
• Carbohydrates drive metabolism and brain function
• Breaks fat down into more usable chains, including stored fat
• Good fats are vital to brain and nerve function
• Smaller chains of fats are used to drive metabolism

• Breaks down and neutralizes free radicals
• Free radicals damage DNA and cellular functions
• Protect cells from damage and premature aging
Get the maximum nutrition from your food.

Burn Fat As Fuel!
Customer Reviews
Write a Review
Ask a Question
04/05/2020
Virginia R.
United States
Wow!!!
I feel so really good my stomach, never feel like this in years thank you and blessings ♥️
Hey Virginia, Thanks for sharing! We love hearing about results like this! We hope you continue to explore our product line. Thank you for being a Sunwarrior!
04/02/2020
David M.
United States
Awesome stuff!
I take this every time my stomach starts to hurt from eating something I'm not supposed to, and it always works its magic.
Hey David, We are so glad you are finding your Enzorb useful! Thanks for letting us know, we appreciate the review!
03/26/2020
Perdita F.
United States
enzynes
difficult to tell. still taking but haven't been consistent. So far, It seems like I have less bloating and gas
Hey Perdita, Thanks for the review. We suggest taking your Enzorb with each meal! We hope you will continue to add them to your health care regimen and see results soon! We appreciate the review.