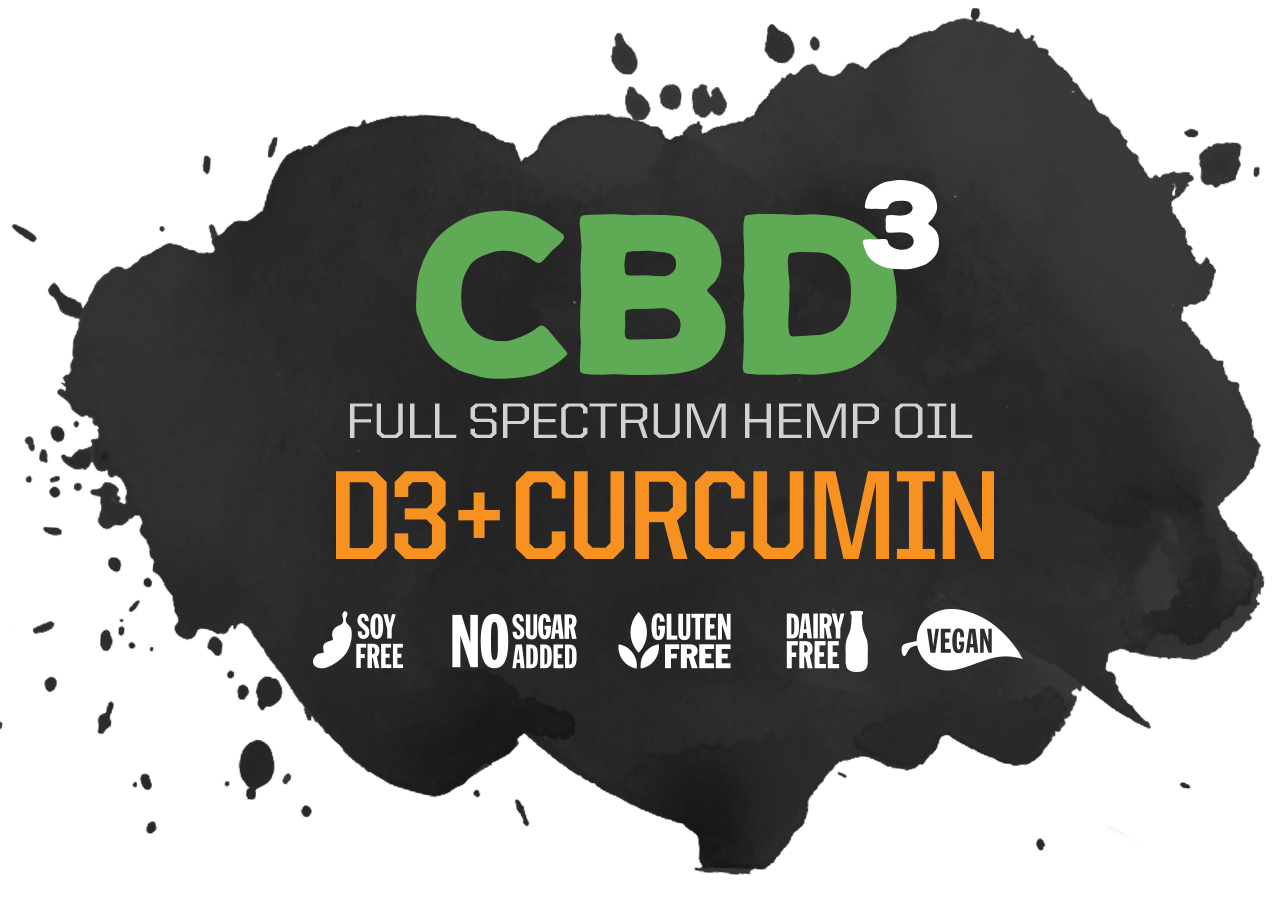 Sunwarrior harnesses the power of nature with its unique CBD (cannabidiol) combination that may help maintain a healthy inflammatory response, ease stress, and boost your immune system.*
Our bodies naturally have an endocannabinoid system, which is vital in maintaining a healthy homeostasis. We have numerous natural receptors which help regulate pain, temperature, inflammation, stress levels, etc. Cannabinoids found in CBD interact with your natural receptors while inhibiting enzymes from breaking down naturally produced endocannabinoids; thus, enhancing the perfect homeostasis for your body.*
Sunwarrior's synergistic blend of full-spectrum CBD oil, vitamin D3, and Curcumin is absorbed more efficiently when ingested through MCT as a carrier oil since all ingredients are fat-soluble. This powerful combination may help promote comfort and overall health so you can get back to living the life you love!*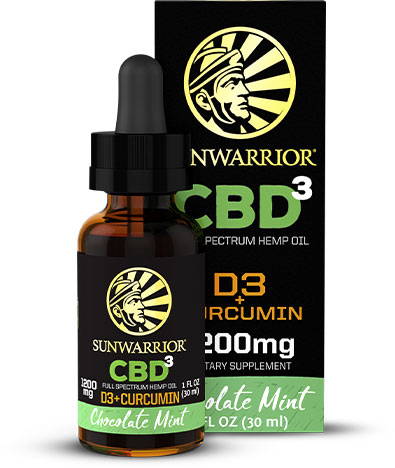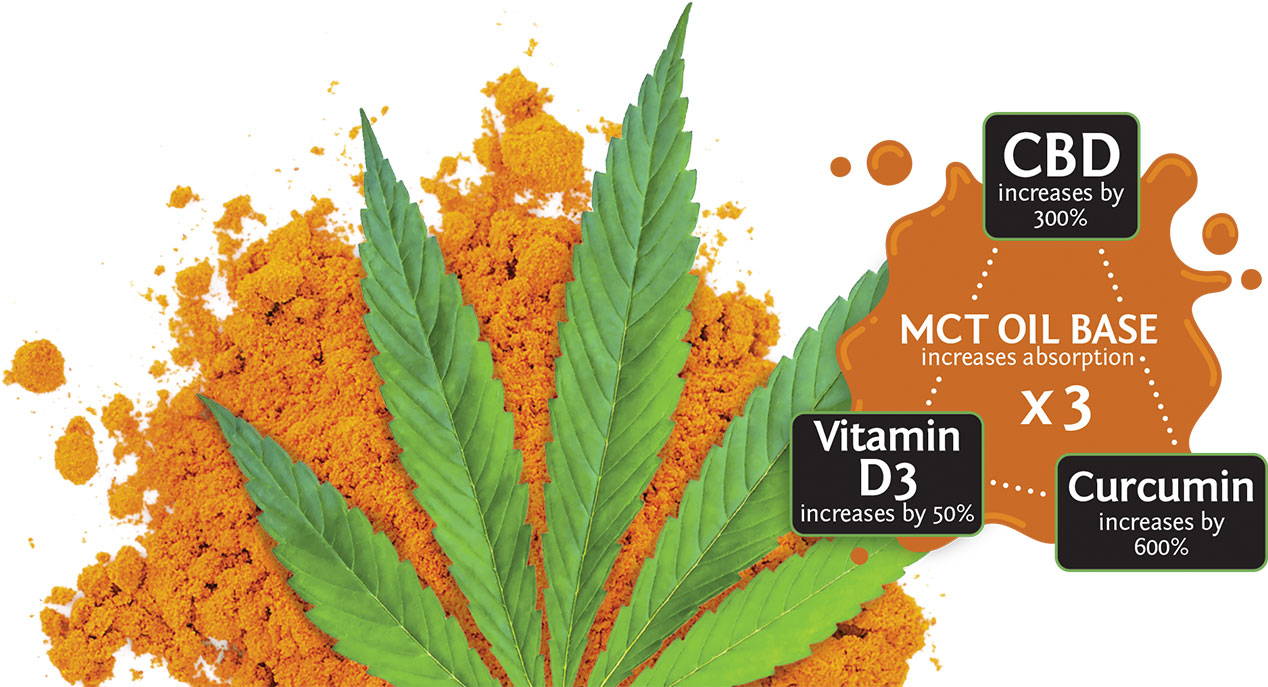 GET BACK TO LIVING THE LIFE YOU LOVE!
The overall function of CBD is to regulate and maintain a healthy homeostasis, which is best described as the stable internal conditions necessary for optimal health. CBD is known to promote a healthy inflammatory response as well as ease stress and anxiety in many people.
Curcumin Extract (turmeric)
Curcumin has long been recognized as a potent antioxidant and for its ability to maintain a healthy inflammatory response. Curcumin is fat-soluble, making it much more absorbable when combined with fats, such as coconut oil.*
Medium-chain triglycerides are small molecules, allowing penetration into cell membranes quickly without the need of enzymes for absorption. Coconut oil is 90% saturated fat, made from beneficial medium-chain triglycerides (MCTs).
This vitamin helps regulate your entire immune and neuromuscular systems, helping provide a healthy inflammatory response throughout your muscles and joints.
Customer Reviews
11/27/2019
Johnny M.
United States
Love this CBD blend!
The taste is fantastic and I think it has helped to mellow me out a bit more than normal. Already ordered a second bottle!
10/30/2019
ABIGAIL C.
United States
Tastes great and works for me
I am an 40 -year-old and I use CBD to help with recovery and pain from my marathon training and jiu-jitsu. I love the chocolate mint taste, although the color threw me off because I didn't realize it also had turmeric, hence the bright orange color. I love that this CBD oil includes turmeric/ curcumin for more anti-inflammatory help and the D3 is a bonus for immune system support. I know when I get to the peak of my training that I need the extra support as the stress can lower my immune system response from my tough workouts. So far so good. I feel that I'm recovering quicker and my aches and pains don't last as long. Also, thank you for using monk fruit as your sweetener instead of stevia!
10/21/2019
Carolyn K.
United States
Amazing benefits
I have had the best nights of sleep in YEARS while taking this supplement. I also find it helps calm my stress level.
10/19/2019
Blanca T.
United States
Tastes Great!
This helps me with sleep and I love the taste!
RS
10/06/2019
Rachel S.
United States
Pretty Solid
I've been a customer since 2012 and I'm a huge fan. I've tried several of the new products this year and think each has contributed something important to my overall health. Great job team!! I'm mixed on this product and perhaps I just need more time with it. The consistency is fantastic! Love the combo of CBD with Turmeric. The Monk Fruit is a tricky ingredient because, while providing sweetness, it also has an off-taste which is noticeable. And I don't care for the flavor profile of chocolate mint especially with an orange color. Perhaps, I'm not being open enough but I think this product would be enhanced with a different flavor direction like something in the citrus family - a bright Tangerine & Lime for example. Needs a bit of tweaking but you're on the right path.